HBC athlete bursary program provides direct support to athletes
On Wednesday, the HBC Foundation and the Canadian Olympic Foundation (COF) announced an exciting new program that is making a marked difference in the lives of Canadian high-performance athletes.
The HBC Athlete Bursary Program will award 50 Canadian athletes $10,000 annually. Beginning in 2016, it's a $2.5 million investment that provides bursary recipients with sustainable funding over the next five years. Athletes can invest the dollars toward activities that will benefit their development such as international competition, sport science support, daily training programs, new equipment, coaching and nutrition. Athletes can also use the bursary to offset personal expenses, like rent and transportation, that can be challenging as full-time training rarely leaves room for full-time employment.
Thirteen bursary recipients were on hand at the Hudson's Bay 15th annual Charity Golf Tournament to celebrate the announcement.
Over 500 athletes applied to be part of the program. The 50 selected hail from across the country, and are a mix of Olympic hopefuls and veterans, representing 31 sports. There are 22 men and 28 women that are part of the program.
"The HBC Athlete Bursary Program is an incredible initiative and provides substantial support to the selected athletes," says Leanne Nicolle, Executive Director, Canadian Olympic Foundation. "The group is an exciting mix of Olympic medalists and veterans, and up and coming talent. We are so excited to see the things that they can accomplish with the help of these funds."
The Canadian Olympic Foundation worked with the HBC Foundation on a call for applications that went out to all National Sports Federations (NSF).  A selection committee consisting of representatives from the Canadian Olympic Committee (COC), the Canadian Olympic Foundation (COF) and HBC Foundation was faced with the daunting task of reviewing over 500 applications and selecting the final 50.
Learn more about the selection criteria.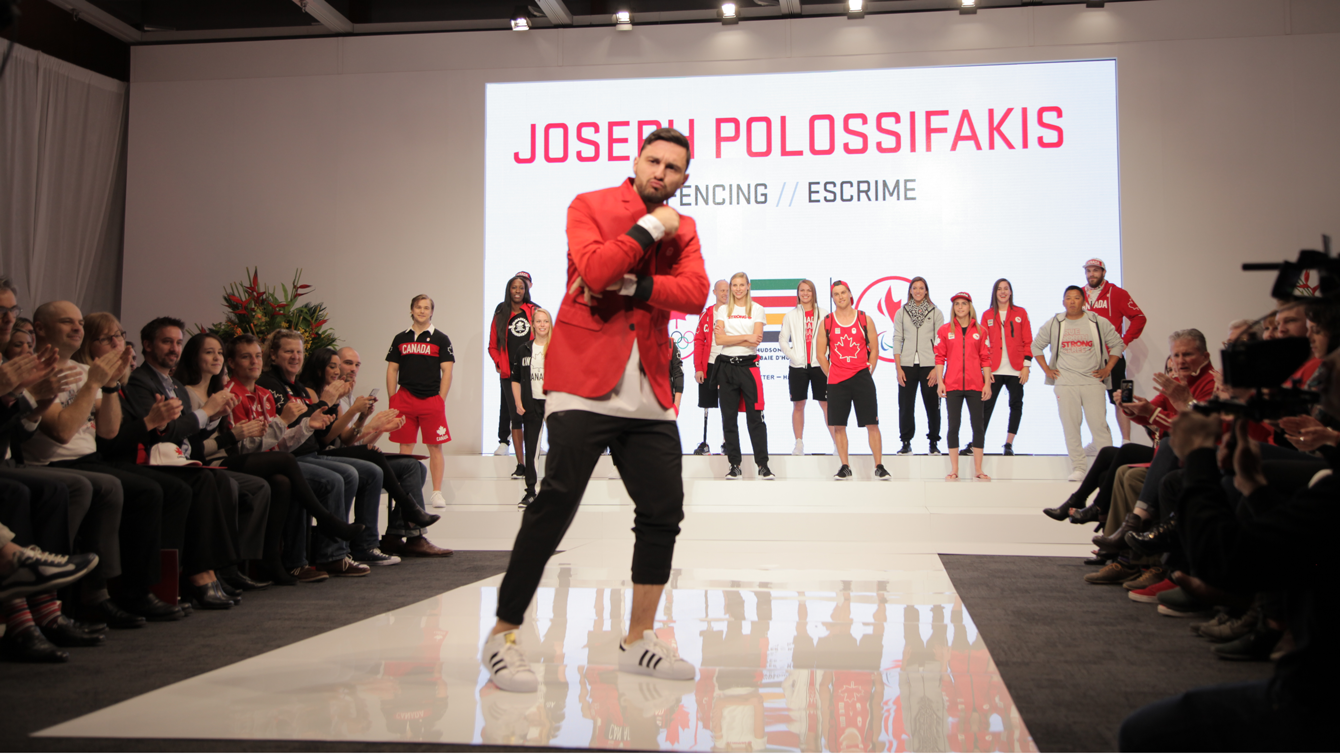 "I am honoured and grateful to be a part of the HBC Athlete Bursary Program," says Ivanie Blondin, Sochi 2014 Olympian and 2016 women's speed skating mass start world champion. "On behalf of the other 50 athletes in the program, thank you to the HBC Foundation and Canadian Olympic Foundation for the opportunity. This financial help will go a long way toward helping us achieve our athletic goals."
The funds, which were dispersed in January, have already had a positive impact on the recipients.
"Field hockey cleats are sport specific – we can't just wear an astro-turf cleat. The shoes are expensive, and we go through a few pairs every season. Thanks to the HBC athlete bursary program, I've been able to order new shoes," says Matthew Sarmento, Canadian men's field hockey athlete and bursary recipient. "Since receiving the funds, I've also been able to buy more nutritious groceries and I've purchased a bike for commuting to and from training. In speaking with other athletes who are part of the program, we all agree that this money makes a world of difference in our lives."
Since 2005, HBC has raised $42 million through fundraising programs like the Red Mittens, an ongoing annual initiative that is symbolic of HBC's commitment to Canadian athletes.
RELATED: Latest Hudson's Bay Red Mittens hit stores to help Canada's athletes
HBC Foundation and the Canadian Olympic Foundation are proud to announce the 50 successful bursary candidates for 2016:
Jennifer Abel, Diving
Meghan Agosta, Ice Hockey
Heather Bansley, Beach Volleyball
Khamica Bingham, Athletics
Melissa Bishop, Athletics
Ellie Black, Artistic Gymnastics
Ivanie Blondin, Long Track Speed Skating
Jamie Broder, Beach Volleyball
Mandy Bujold, Boxing
Karol-Ann Canuel, Road Cycling
Ryan Cochrane, Swimming
Nicolas Constantin-Bicari, Water Polo
Dustin Cook, Alpine Skiing
Charle Cournoyer, Short Track Speed Skating
Simon d'Artois, Freestyle Skiing – Halfpipe
Justine Dufour-Lapointe, Freestyle Skiing – Moguls
Philippe Gagné, Diving
Travis Gerrits, Freestyle Skiing – Aerials
Samuel Girard, Short Track Speed Skating
Magali Harvey, Rugby
Taylor Henrich, Ski Jumping
Gilmore Junio, Long Track Speed Skating
Mikaël Kingsbury, Freestyle Skiing – Moguls
Melissa Lotholz, Bobsleigh
Conlin McCabe, Rowing
Kimberley McRae, Luge
Erin Mielzynski, Alpine Skiing
Christabel Nettey, Athletics
Nam Nguyen, Figure Skating
Emily Overholt, Swimming
Joseph Polossifakis, Fencing
Taylor Ruck, Swimming
Ben Russell, Canoe/Kayak Sprint
Matthew Sarmento, Field Hockey
Chaim Schalk, Beach Volleyball
Kelsey Serwa, Ski Cross
Darcy Sharpe, Snowboard
Jacqueline Simoneau, Synchronized Swimming
Cameron Smedley, Canoe/Kayak Slalom
Nathan Smith, Biathlon
Kirsten Sweetland, Triathlon
Marielle Thompson, Ski Cross
Benjamin Thorne, Athletics
Yuki Tsubota, Freestyle Skiing – Slopestyle
Antoine Valois-Fortier, Judo
Chantal Van Landeghem, Swimming
Elisabeth Vathje, Skeleton
Rudy Verhoeff, Volleyball
Erica Wiebe, Wrestling
Carling Zeeman, Rowing