Bidding & Hosting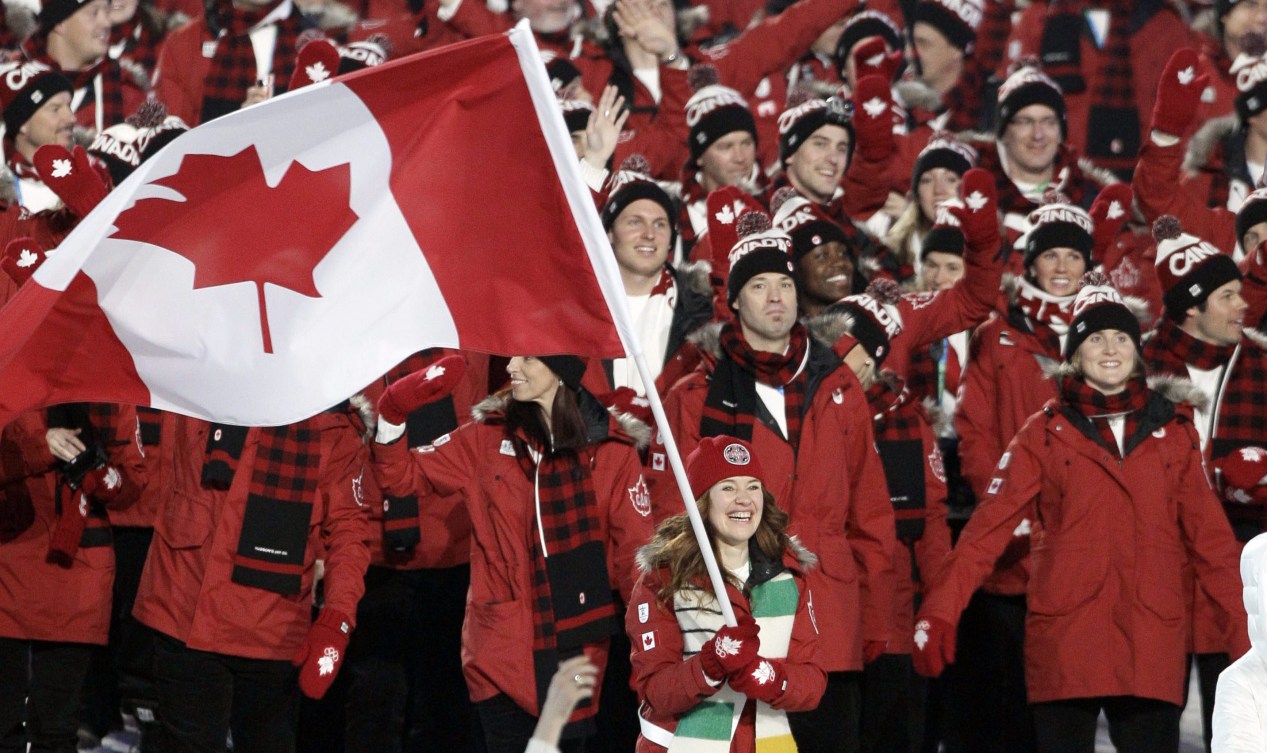 Bidding & Hosting Vision
The Olympic and Paralympic Games are woven into the fabric of Canada. Every day tens of thousands of Canadians live, work and play in the legacies of Canada's three Olympic and Paralympic Games and three Pan and Para Pan American Games.
These legacies are found in our homes, our parks, our roads, our trains, our schools, our gyms, our pools, our ski hills, our rinks. They are found in our people, our community, corporate, and political leaders. And these legacies are found in the stories we tell about the moments that unite us and define us as a nation.
Our goal at the Canadian Olympic Committee and Canadian Paralympic Committee is to continue to build upon those legacies for future generations. To do that, we want to bring the Olympic and Paralympic Winter Games back to Canada in the next decade and the Summer Games back to Canada before 2050. We know that an Olympic and Paralympic Games in Canada, based on a clear vision that is aligned with Indigenous goals and local, regional, and national development objectives, can power long-term legacies including:
opportunities for meaningful reconciliation
increased participation in sport
improved physical and mental health
new, updated and accessible facilities
new homes and communities
new jobs and a more skilled workforce
business opportunities
international profile for the region
regional infrastructure improvements
arts and culture opportunities
and so much more
Bidding and hosting process
The COC is responsible for sanctioning any Canadian Olympic and Paralympic Games bid put forward to the International Olympic Committee (IOC).
Recent changes to the IOC's Future Host Election process have provided significant cost savings for future hosts, presenting an opportunity for Canada to develop a more sustainable project and master plan.
Over the last year, the COC and CPC have developed a bidding framework built around the Government of Canada's Federal Policy for Hosting International Sport Events, and the Canadian Major Sport Event Framework developed by federal, provincial/territorial and sport colleagues to outline best practices for major event bidding.
The IOC's new approach to selecting Olympic hosts provides an important opportunity for stakeholders to engage in open and non-committal dialogue. This process helps ensure a hosting concept aligns with the future hosts' long-term development plans. We are proud to be leading with a commitment to environmental, social, and governance (ESG) best practices, including:
prioritizing the Truth and Reconciliation Commission of Canada's Call to Action 91 by ensuring that Indigenous peoples' territorial protocols are respected, and local Indigenous communities are engaged in all aspects of planning and participation;
developing a hosting concept in line with existing long-term plans and priorities for the host regions, province, and country; and
ensuring environmental sustainability is a focus in every major step of the process.
British Columbia 2030 Bid Concept
The COC is committed to a domestic process to determine the feasibility of a 2030 Games concept in British Columbia.
We believe there is opportunity for a 2030 concept founded upon a commitment to Indigenous participation and consultation as well as respect for Indigenous protocols. One that brings partners together with the purpose of developing a global model for reconciliation and inclusivity based events.
We see an incredible opportunity to leverage and enhance the powerful legacy of Vancouver 2010, with a chance to create new Olympic and Paralympic legacies that support the evolving needs of a new generation of Canadians. A 2030 Games can help communities achieve their long-term vision while inspiring and uniting the country.
To determine if a 2030 Games is feasible, we will speak with Indigenous leaders, venue operators, municipalities, provincial and federal governments, members of the private sector and other stakeholders. The goal of those conversations is to determine if there is sufficient interest in the region to pursue a formal 2030 Games Bid. This phase is expected to last until Spring 2022.
Future steps of our domestic process include a concept review phase and formal International Bidding. Together with indigenous leaders, governments, and community stakeholders we will review the work done in phase one and determine whether to pursue a bid. Should the partners decide to proceed based on the concept's alignment with regional needs we would seek to progress through the international bidding process by pursuing entry into the IOC's targeted dialogue phase for the 2030 Olympic and Paralympic Winter Games. 
Principles
The COC and the CPC are committed to the following principles in pursuit of a future bid:
Truth and Recognition Call to Action 91

One of our utmost priorities is to ensure our work follows the guidelines provided in the Truth and Reconciliation Commission of Canada's Call to Action 91. Call to Action 91asks that host countries officials of international sporting events such as the Olympic and Paralympic Winter Games. It also ensures Indigenous peoples' territorial protocols are respected and local Indigenous communities are engaged in all aspects of planning and participation in such events.

Declaration on the Rights of Indigenous Peoples Act

The provincial government passed the Declaration on the Rights of Indigenous Peoples Act (Declaration Act) into law in November 2019. The Declaration Act establishes the UN Declaration as the Province's framework for reconciliation, as called for by the Truth and Reconciliation Commission's (TRC) Calls to Action. This historic legislation was developed in collaboration and consultation with Indigenous partners. The Declaration Act aims to create a path forward that respects the human rights of Indigenous peoples while introducing better transparency and predictability in the work we do together.

United Nations Declaration on the Rights of Indigenous Peoples Act

In June 2021, the United Nations Declaration on the Rights of Indigenous Peoples Act received Royal Assent and immediately came into force. This legislation advances the implementation of the Declaration as a key step in renewing the Government of Canada's relationship with Indigenous peoples.

The purpose of this Act is to affirm the Declaration as an international human rights instrument that can help interpret and apply Canadian law. It also provides a framework to advance the implementation of the Declaration at the federal level.
Contact
For more information on Canadian Olympic bidding and hosting, please contact bids@olympic.ca.
---
Frequently Asked Questions
Why British Columbia?
Vancouver 2010 connected communities in all corners of the country, and set new standards for sporting excellence, sustainability, and community legacies.
Developing a regional concept in British Columbia that utilizes key 2010 venues, while extending the reach of hosting the Games into more areas of the province, offers a compelling opportunity to build upon an already strong Olympic legacy. After the success of Vancouver 2010, a 2030 Games concept based in British Columbia would be very competitive internationally.
Vancouver 2010 led to 800 new businesses and created a total of 2,500 new full-time jobs. A range of programs ensured that disadvantaged and minority groups benefited from the boost to business from the Games. For example, $59 million in Olympic-related procurement contracts were awarded to Indigenous-owned businesses due to Vancouver 2010.
Games venues are at the heart of many communities and packed with recreational and high-performance users. Examples include:
the Richmond Oval, which welcomes hundreds of thousands of users every year
the Whistler Sliding Centre, the only active track in Canada which has already produced Canada's next generation of Olympians from the Sea-to-Sky Corridor
the Hillcrest Arena, which hosted curling in 2010, is now a well-used multi-purpose community centre offering locals everything from curling and hockey to a library
the Callaghan Valley Nordic Centre, which continues to serve both recreational and high-performance users.
Is the public paying for the feasibility work?
No. The COC and CPC are proud to commit to supporting the development of a Games concept in British Columbia. We have allocated private funds for feasibility assessments and related work during the Concept Review phase to facilitate a process that brings partners together with this goal.
There was a motion brought to the City of Vancouver about a future consideration for a 2030 bid. What is the role of the City of Vancouver in the bidding discussion?
The City of Vancouver passed a motion saying that it will not lead the bid discussion. City Staff will participate in regional discussions with key stakeholders to further explore a potential regional bid plan in British Columbia. As more information becomes available, staff will keep the Mayor and Council informed on the timelines and progress of a regional bid plan. Once a regional bid concept is developed, staff will report back with recommendations regarding the City of Vancouver's participation in a future bid. The concept will not require funding from the City of Vancouver.
Aren't bids expensive?
The IOC has made significant changes to the bid process and hosting requirements. These changes have drastically reduced the cost of bidding for and hosting the Games, and provide more flexibility around timelines for awarding future Games. They also encourage Games projects which align with the host's long term social and economic development plans and which are more sustainable, using a maximum of existing and temporary venues, even if this means going outside the main hosting region.
Calgary 2026 did not move forward. Why would you look into another bid?
We believe a Games that leverages the legacy of Vancouver 2010 represents a great opportunity to craft a concept in line with the new hosting norms of the IOC that focus on the use of existing facilities, positive community impact and legacy.
Furthermore, recent measures brought forward by the IOC's New Norms, Olympic Agenda 2020 and Agenda 2020+5, have:
reduced candidate expenses during the bid process as well as the cost and complexity of both bidding and hosting
emphasized plans that fit a candidate's long-term sporting, economic, social and environmental needs
accepted and encouraged regional bids
required all Games from 2030 and beyond to be Climate Positive
introduced flexible timelines to allow for ongoing discussions rather than hard bid deadlines.