Will an Olympian win the Lou Marsh this year?
The winner of this year's Lou Marsh Trophy, considered by many as the top prize in Canadian sport, will be announced in the next couple of weeks and there is a good chance that an Olympian will be taking it home.
This news is not a revelation, as an incredible number of the past winners are athletes who have represented Canada at an Olympic Games (Steve Nash, Wayne Gretzky and Donovan Bailey to name a few). In fact, three of the past five Lou Marsh winners are Olympians: Christine Sinclair (2012), Patrick Chan (2011) and Sidney Crosby (2009).
This year's unofficial candidates, as announced by the Toronto Star, include several big name Olympians. Here are some of the athletes being considered: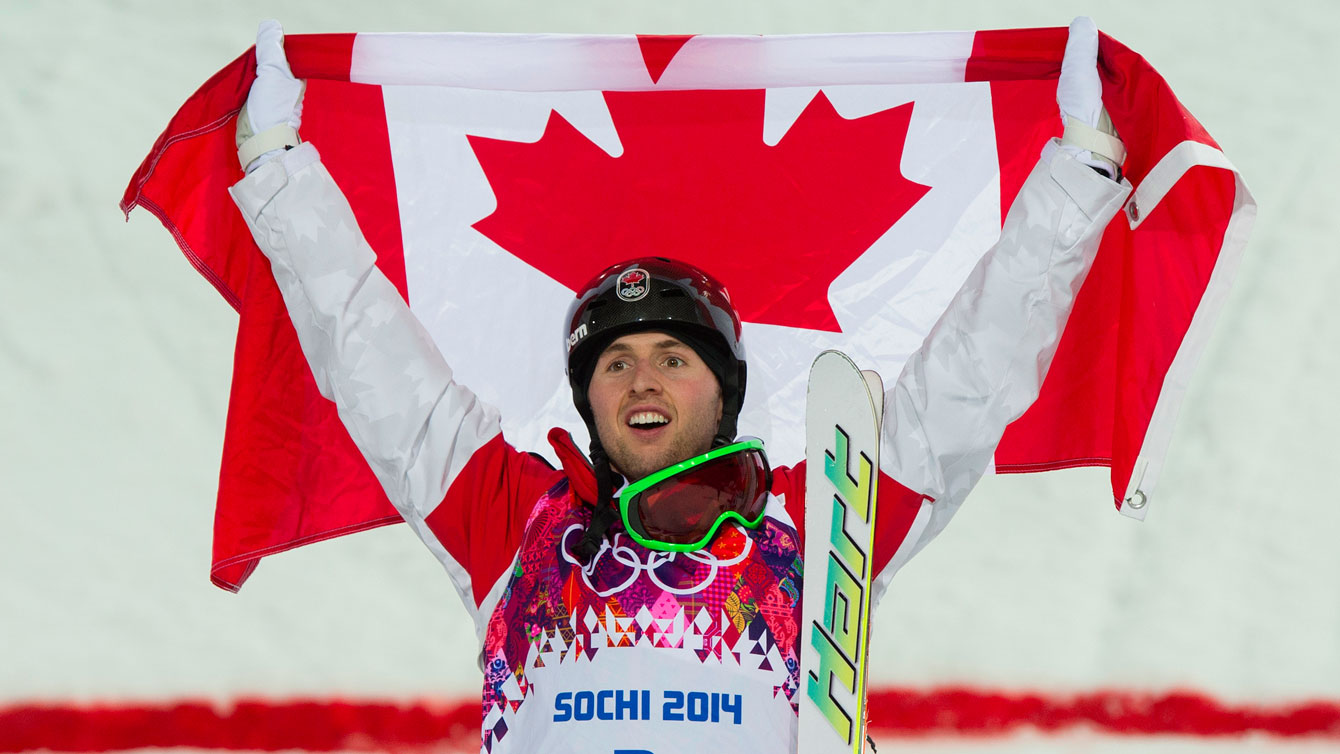 At Sochi 2014, Bilodeau became the first freestyle skier to repeat as an Olympic champ, taking home his second straight moguls gold.
This past February, "Sid the Kid" captained Canada to its second straight Olympic men's hockey gold.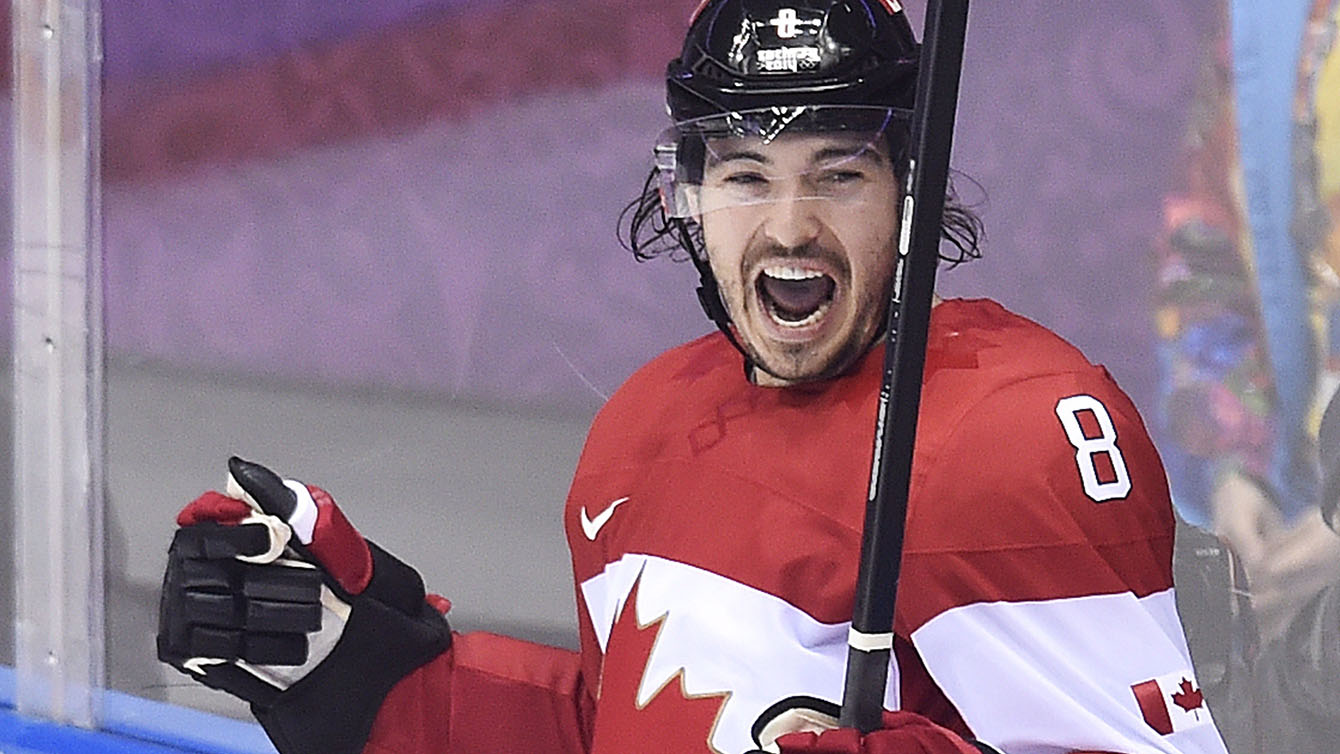 Doughty, who is still only 24 years-old, helped guide Canada to a second straight Olympic men's hockey gold, tying for the team scoring lead with six points (4 goals, 2 assists) in six games at Sochi 2014.
Justine and her older sisters Chloé and Maxime became Canada's Olympic sweethearts when they took the women's moguls competition by storm. Justine and Chloe captured gold and silver, respectively.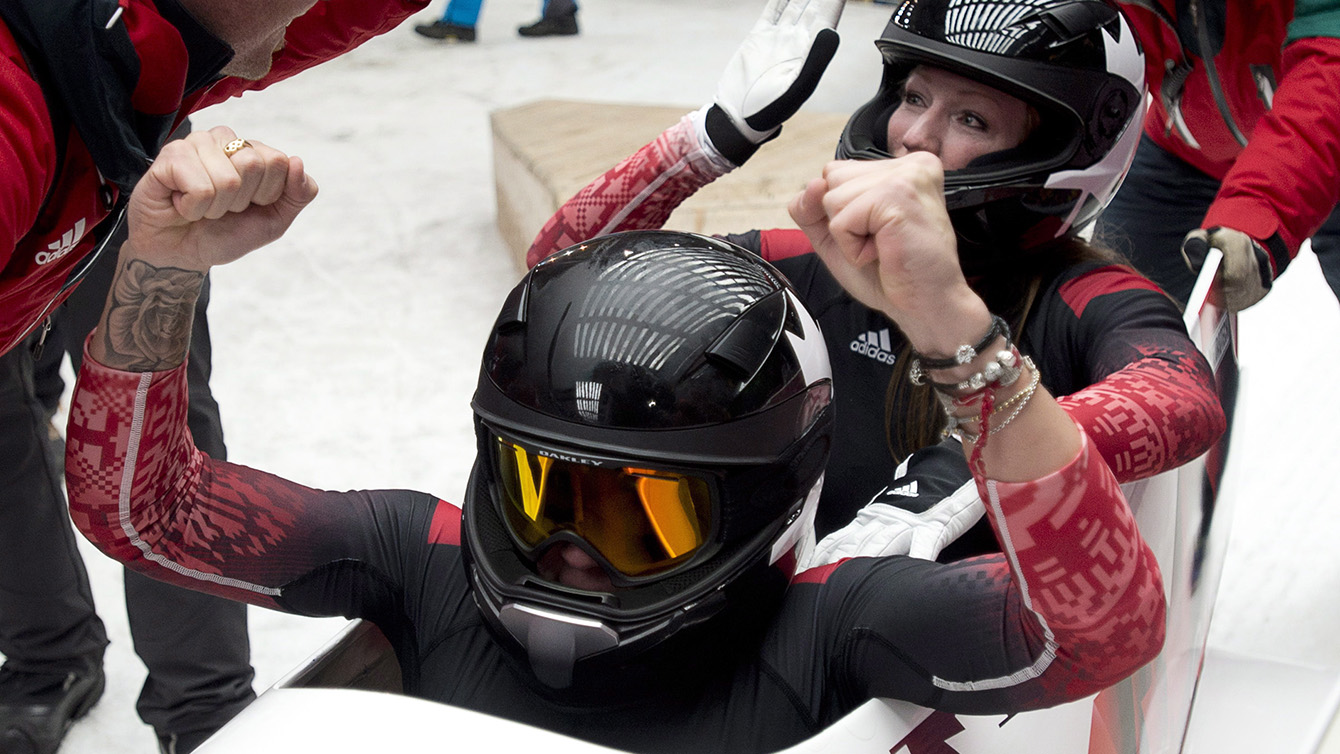 After securing her second straight Olympic women's bobsleigh gold, Humphries is now breaking barriers by becoming one of the first females to pilot a 4-man sled.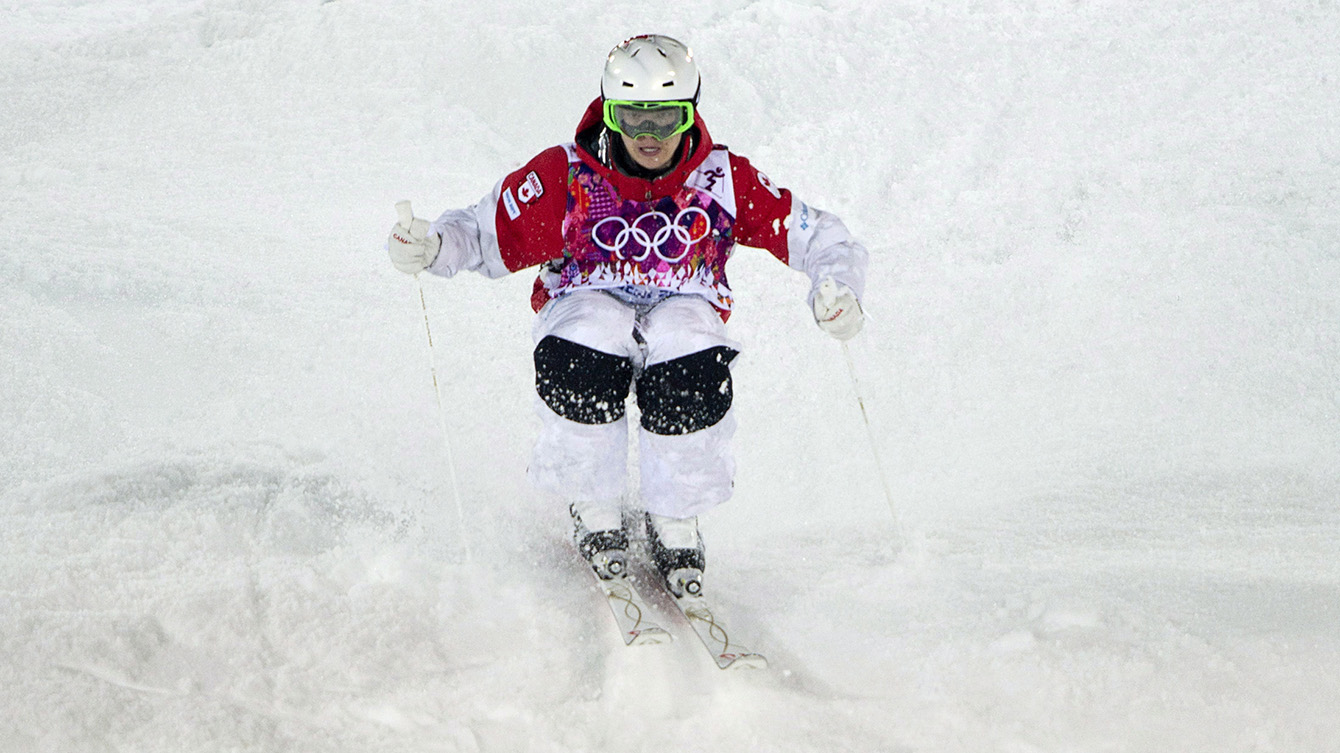 This was a big year for Kingsbury, the third moguls skier on this list. He won his third straight Crystal Globe, he broke Jean-Luc Brassard's record for the most World Cup wins by a Canadian (21), and he took home silver from Sochi.
Two-time Olympian Catharine Pendrel rode to her second career World Championships gold in 2014, completing the final lap on a flat tire.
Poulin eased many Canadians' restless hearts when she scored the game-tying and game-winning goals vs the USA in the gold medal game at Sochi 2014.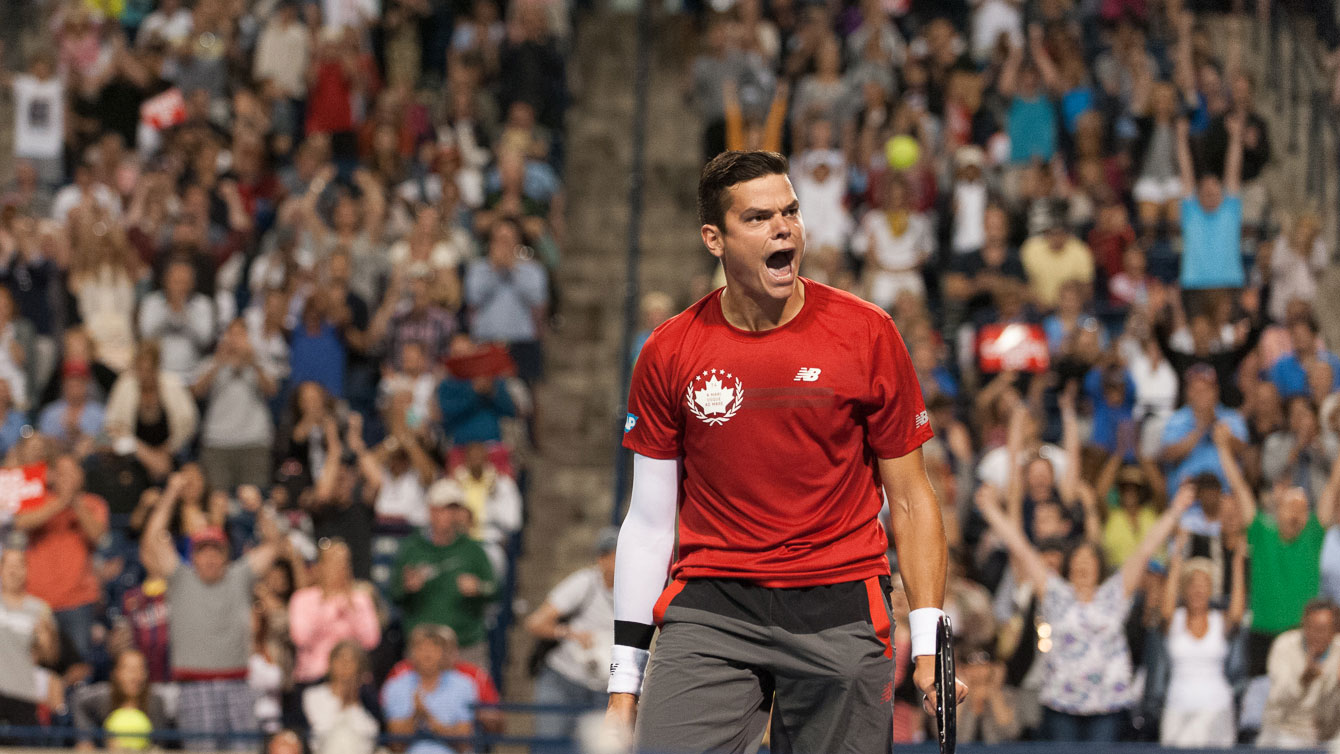 In 2014, Raonic became the highest ranked Canadian male singles player ever, reaching No. 6 in the ATP rankings. He also became the first Canadian since 1923 to reach a Grand Slam semifinal when he made the 2014 Wimbledon semis.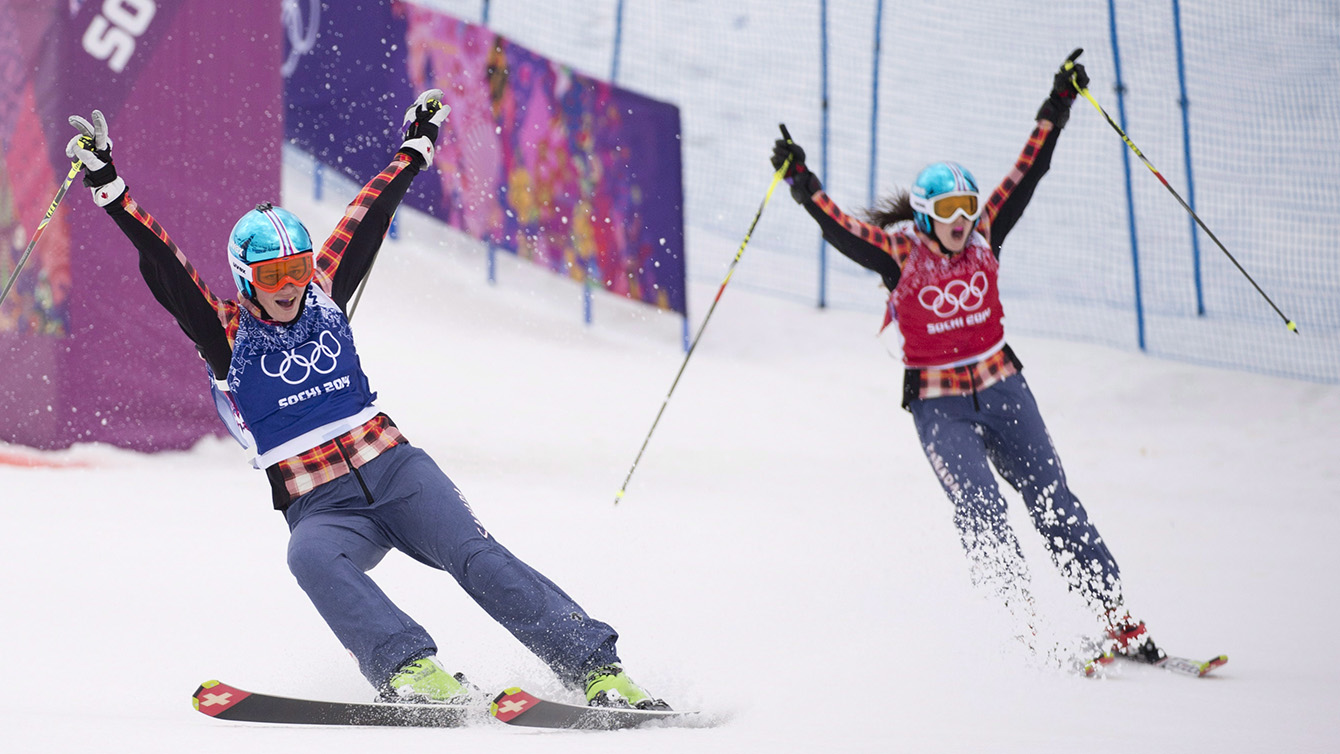 Gold medallist Thompson led the way to a 1-2 finish in women's ski cross at Sochi, blowing away the competition along with compatriot and silver medallist Kelsey Serwa.
There are also a handful of talented, non-Olympic athletes being considered:
Eugenie Bouchard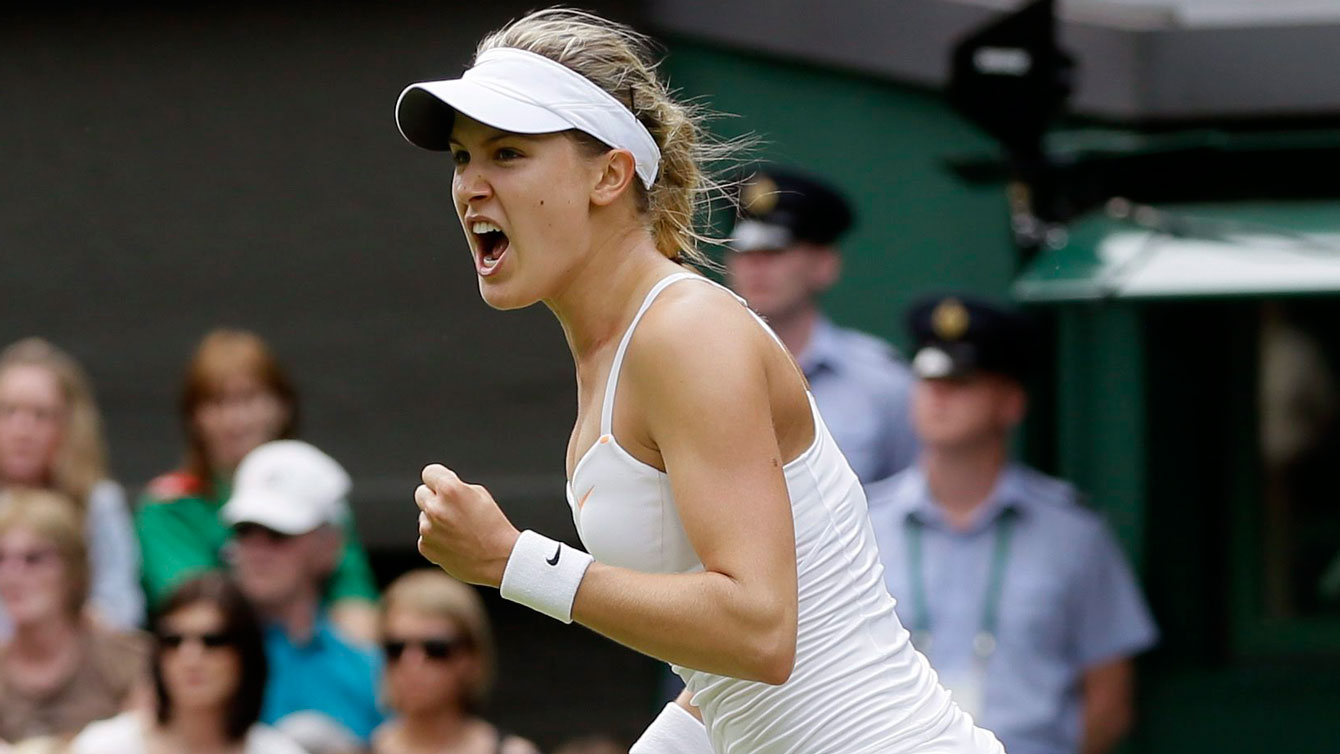 Last year's Bobbie Rosenfeld Award winner and future Olympian Eugenie Bouchard finished her second season on the WTA with her second award from the WTA, taking home this year's Most Improved Player award to add to her Newcomer of the Year from 2013.
Jon Cornish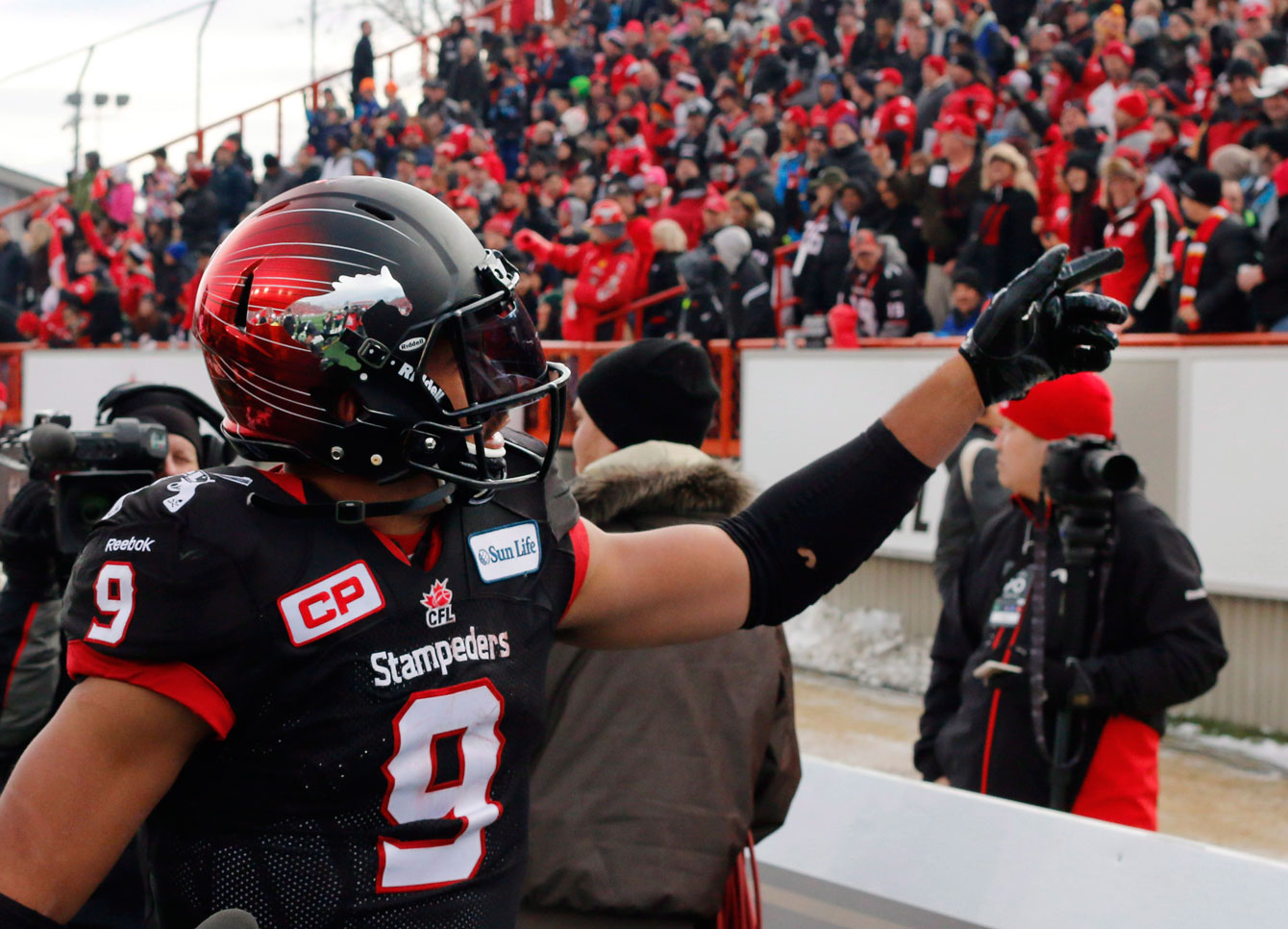 The defending Lou Marsh Award winner had another great season in 2014. He finished it off by helping lead the Calgary Stampeders to a Grey Cup victory over the Hamilton Ti-Cats last week.
Justin Morneau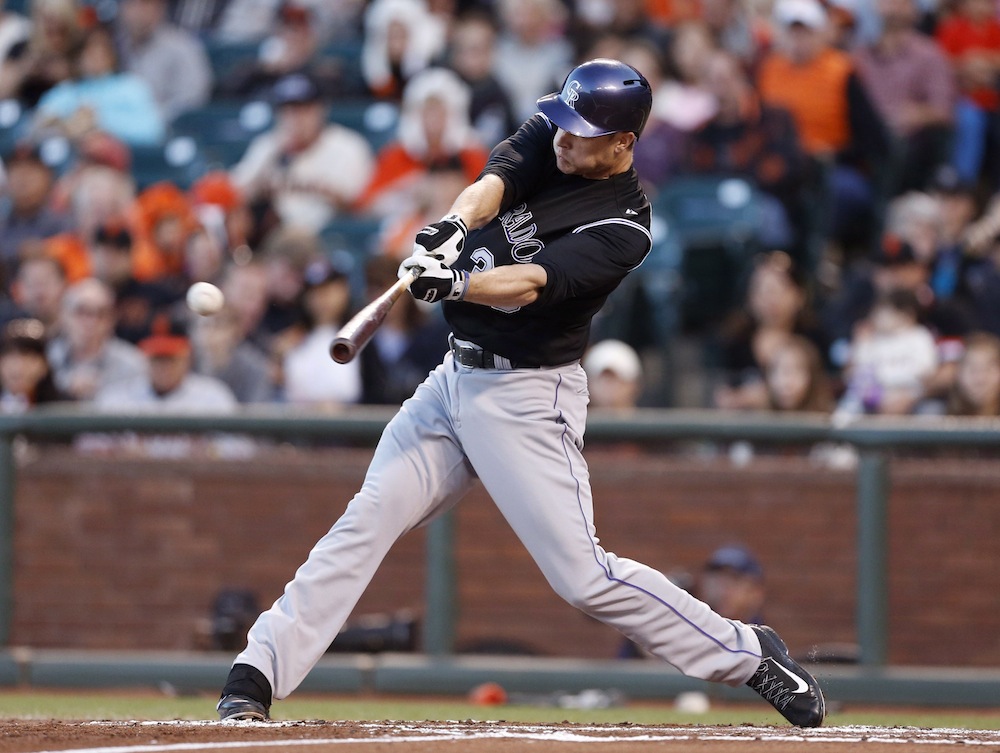 Morneau finished the 2014 season, his first in Colorado, with a .319 batting average en route to his first batting title. He is only the second Canadian to win the award, with the first being his idol Larry Walker (who also wore #33 for the Rockies when he won his four batting titles).
Emma-Jayne Wilson
Wilson is one of Canada's most successful females athletes, having won more than 1,200 races since making her professional debut in 2004.