Top 2014: Canada falls for ski sisters
This month Olympic.ca will be revisiting the top Canadian sports moments of 2014.
If you weren't familiar with the Dufour-Lapointe sisters before the start of Sochi 2014, chances are that's not the case anymore.
Justine, Chloé and Maxime had already made history when all three qualified for the women's moguls finals last February in Russia, the events that would soon follow would lift the trio to national household name status.
Finishing 1-2 at one of the marquee Olympic winter disciplines tends to have that effect.
I was fortunate enough to be on site on that cold night at Rosa Khutor Extreme Park to witness Justine and Chloé's gold and silver runs as I made my way up the side of the steep course, having borrowed spikes from Jason Ransom, our event photographer, in a moment of zeal.
After essentially crawling up the slippery hill out of necessity and fear, I finally found somewhat solid ground near the base of the final jump. The climb was worth it, at least for this intrepid (foolish?) sports writer.
After watching the sisters near-perfect final runs, only one skier remained in deciding the podium order. As Hannah Kearney was about to attempt defending her Olympic title, I quickly started to question my 'genius' plan as I was nowhere near the podium located back at the bottom of the course.
The rest is a bit of a blur as I somehow managed to stumble my way back in time for Justine's now famous burst of joy after a technical mistake by Kearny dropped the American to a third place finish behind the sisters.
With a top 12 finish, Maxime Dufour-Lapointe – the eldest of the three siblings – cheered on her sisters during an emotionally charged podium ceremony where images of Justine and Chloé holding hands had the world charmed and an entire nation beaming with pride.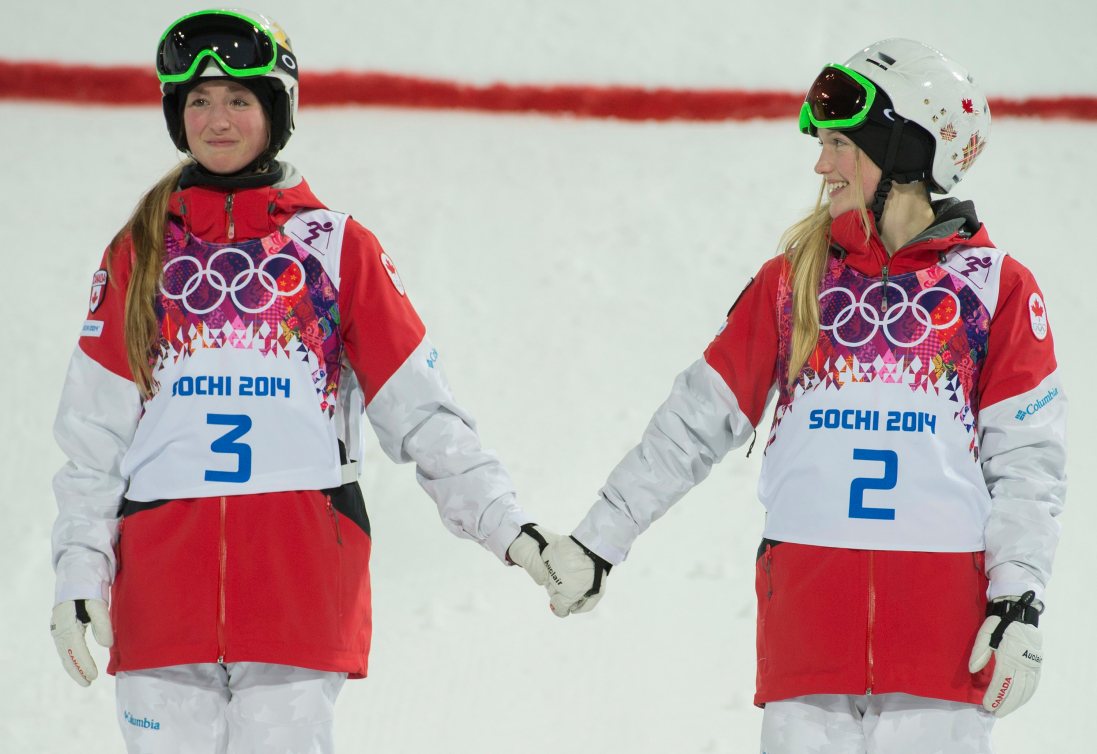 The skiing sisters will be looking to recapture Olympic magic in Pyeongchang, as all three plan on competing at the 2018 Winter Games in South Korea. Before that there are three full World Cup seasons during which to hone their already considerable skills.