Brier update: Olympians ready to headline playoffs
It's crunch time at the Brier.
The round robin is over and the page playoffs are upon us at the men's national curling championship.
Of the four rinks that have advanced to the playoffs, three of them feature Olympians. Competing in the 1 vs 2 page playoff game will be Northern Ontario (skipped by Brad Jacobs) and Newfoundland & Labrador (skipped by Brad Gushue). In the 3 vs 4 page playoff game will be Team Canada (skipped initially by John Morris, now Pat Simmons) and Saskatchewan (Steve Laycock).
With a different format than at the Olympic Games, the playoffs at the Brier work as follows:
The top team from the round robin plays the runner-up, with the winner advancing straight to the final. The loser of that match faces the winner of the game between the teams ranked third and fourth for the other spot in the final. Essentially, the page playoff format gives the top two teams from the round robin two chances at advancing to the final.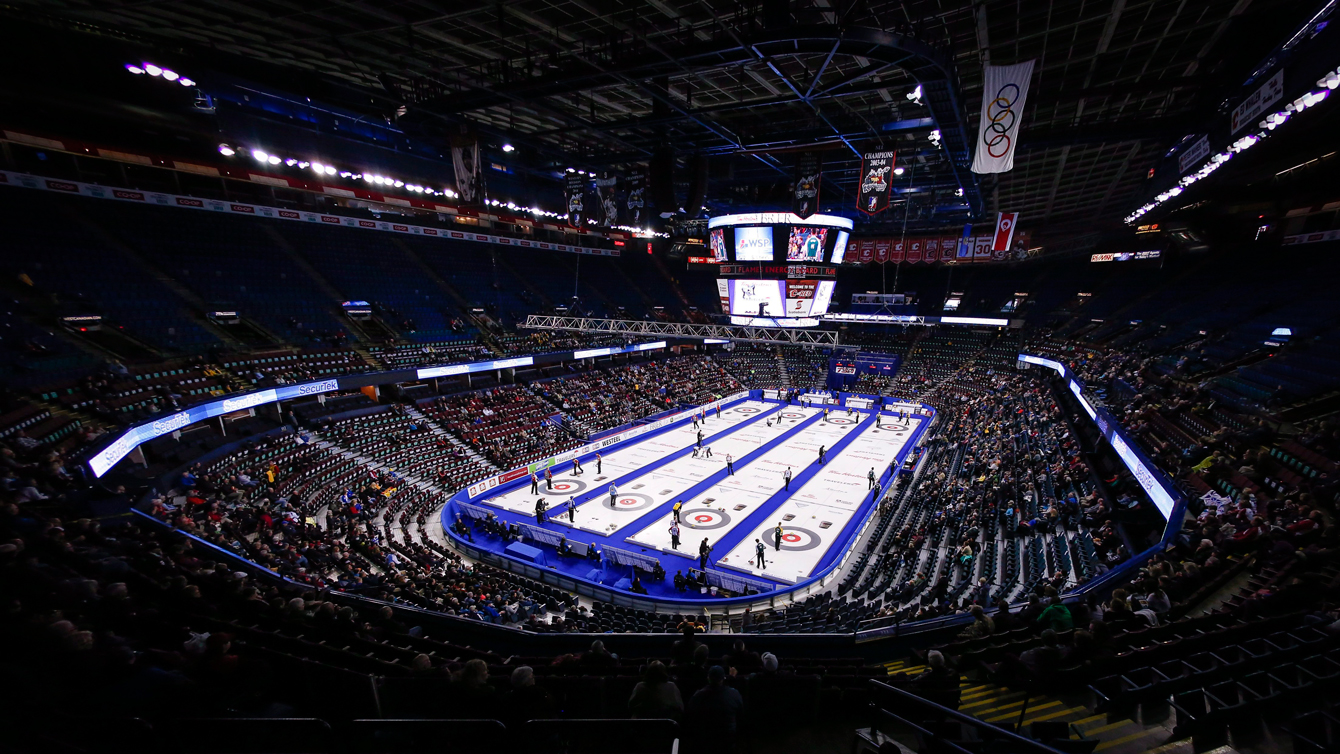 Needless to say, whoever wins the final is crowned the national champion, represents Canada at the world championships in Halifax at the end of the month and gets a return trip to the Brier next year. It is often said that it is more difficult to win the Brier than it is to win a world title. Case in point: Gushue, who has an Olympic gold medal but is seeking his first Brier title in his 12th appearance.
For anyone who doesn't believe that Canada's curlers are the best in the world, here are some amazing shots from round robin play to help prove it:
Brad Gushue: Shot of the Week?
To follow up Gushue's magical shot, he tweeted this gold as well:
Quad takeout, then triple takeout
It doesn't get any more Canadian than that, eh?