Could ultimate become an Olympic "disc"ipline?
Olympic.ca is sharing ideas of what Olympic sport might be for upcoming Games. We are calling this series: Future Games.
Striving for mainstream recognition, ultimate has come a long way since its university inception.
Long thought of as more of a college campus activity by the non-initiated, ultimate has experienced tremendous growth in recent years, evolving beyond the American college scene and into official sport territory thanks to the emergence of two professional leagues in 2012, Major League Ultimate (MLU) and the American Ultimate Disc League (AULD) with the later featuring four Canadian clubs: Montreal Royal, Ottawa Outlaws, Toronto Rush, and Vancouver Riptide.
International play has also enjoyed impressive advancements with several tournaments now taking place on a yearly basis across the globe such as the World Beach Ultimate Championships set to go next week in Dubai. Competitions like this one feature multiple divisions spanning from mixed play to junior level tournaments.
Team Canada at the 2014 World Junior Ultimate Championships

Much like soccer, ultimate's initial global appeal resides in its simplicity making its potential reach virtually limitless. All one needs in order to participate is space, players, and of course, a disc. A recent SFIA report estimated over 5 million ultimate participants in 2013 in the United States alone.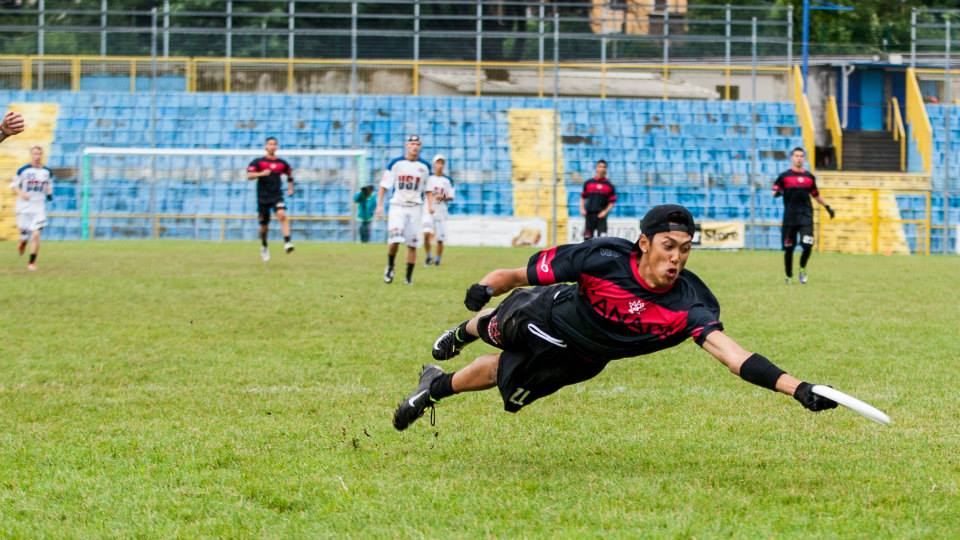 That same year, the sports' governing body, the World Flying Disc Federation, was officially recognized by the International Olympic Committee, further confirming its legitimacy and prompting the following question: Would it possible to one day see ultimate make the leap to the Olympics?
Ultiworld.com editor-in-chief Charlie Eisenhood seems to believe so.
"If room can be made for new sports, it seems quite possible that ultimate will join the Olympics some day", he said through email correspondence
A big part of Ultimate's potential inclusion into the Games lies within its alignment with the IOC's values and newly reformed platform.
"With the huge changes coming to the Olympics starting in 2020, the climate seems much more encouraging for ultimate and other smaller, alternative sports to have a real chance at Olympic inclusion. Ultimate, in particular, has a lot of positives in the eyes of the IOC, including a very robust gender equity policy, proven successful mixed gender play, and a unique style because of the use of a flying disc rather than a ball. Ultimate also has a strong focus on sportsmanship, including self-refereed games at the international level," wrote Eisenhood.
RELATED: How new Olympic sports could be added to Tokyo 2020 
RELATED: It's time for baseball to return to the Olympic Games…again
Adding to its case, Ultimate's commitment to fair play, gender equality and anti-doping regulations are all elements in tune with the IOC's long term vision.
Elliot Trotter, editor in chief of Skyd magazine – an ultimate focused U.S. based publication – is also a believer in the sport's Olympic aspirations. "It seems that it's less a question of 'will ultimate be a part of the Olympics?' and more a question of when?," shared Trotter, also via email.
While optimistic, Trotter recognizes that a lot of work remains to be done, especially overseas.
"In order to achieve that goal of making it into the Olympics, ultimate's major obstacle is how quickly it can grow overseas. Over the last five years, WFDF has made a serious effort to expand the number of opportunities for international competition and it's allowed for countries to strengthen their programs and for new countries to join the fold," he explains.
According to Trotter, 75 national federations are needed for the IOC to consider ultimate as an Olympic discipline, the WFDF, which Ultimate Canada is a part of, currently holds 58.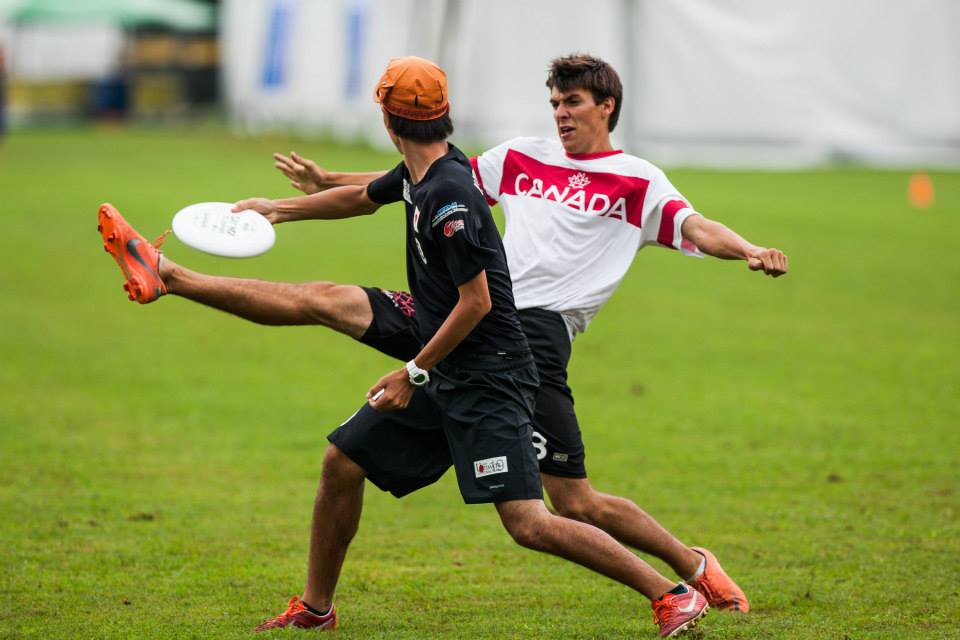 Another obstacle lies in "the slow, measured changes at the IOC" as Eisenhood puts it. "It has traditionally been quite difficult for new sports to break into the Olympics, because of caps on both the number of sports and athletes".
The case for Rugby's recent addition to the Games may have the solution regarding athlete number issues as the sevens format was favoured to the traditional 15 player per team one for Rio 2016. In addition to offering five and four player versions as an alternative to the more popular 7 vs 7 contests, ultimate has the advantage of having mixed gender competition as an option, further reducing the number of total participants.
RELATED: Should ice cross be added to the Games?
RELATED: Will cricket ever return to the Olympic Games?
However, the most important numbers issue isn't coming from the field, but from the overall financial development of the sport.
"The Olympics is big business these days," added Eisenhood. "They (IOC) will be looking to sports that have proven to be captivating to viewers. While ultimate is a joy to watch, it is still in its marketing infancy".
While it won't happen overnight, there is some hope for ultimate fans to one day see the sport showcased on the world's biggest stage.
Would you like to see ultimate added to the Olympic roster? Let us know what you think on Twitter or Facebook.
Photos via Ultimate Canada