Canadian Roundup: Athletes impress at worlds and in Rio run-up
Meagan Duhamel and Eric Radford led Canada's world championships success on ice, after winning back-to-back titles over the weekend.
Summer athletes also impressed on the international stage, with four months to Rio 2016.
Figure Skating
Read: Duhamel/Radford world champs | Overcoming season's struggles
Meagan Duhamel and Eric Radford became back-to-back world champions, after a captivating performance in pairs on Saturday. Patrick Chan and ice dance duo Kaitlyn Weaver and Andrew Poje, left the World Championships in Boston a little disappointed after placing fifth in their respective events. A full recap of the week is available here. Another piece from the week includes an admission from Duhamel and Radford that they were at one point considering packing it in for the season.
Hockey
Read: Spooner hat-trick sparks Canada to worlds final
The women's hockey team advanced to the world championship final on Monday after beating the Finland 5-3 on Sunday night in the semifinals. Next up, the Canadians will take on their rivals the United States on home ice in Kamloops, British Colombia (live on TSN, Monday at 10:30 p.m. ET).
Curling
Read: Canada & Koe begin worlds on a winning note
Kevin Koe led Canada's curling team to an early world championship win,beating Finland 7-3 in the first match of the tournament. The competition will be broadcasted daily on TSN, with the playoffs beginning on April 8, and medal games taking place two days later.
Diving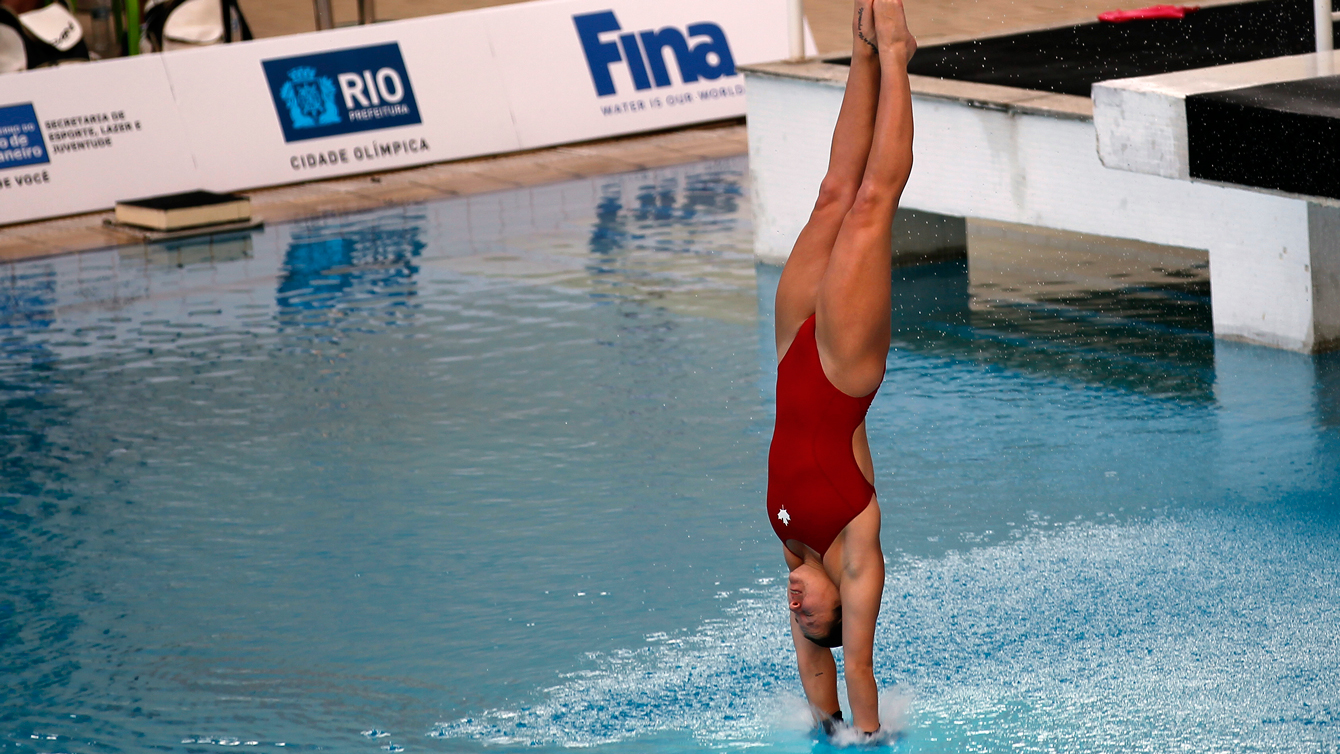 Celina Toth won a FINA Diving Grand Prix bronze medal on Sunday in San Juan, Puerto Rico. The Canadian finished third in the women's 10m platform with a score of 303.50.
Golf
Brooke Henderson secured her sixth straight top ten finish at the LPGA tournament in Rancho Mirage, California on Sunday. The Canadian got off to a slow start, in 33rd place going into the final day, but shot a five under 67 in the final round, to finished 10th overall. With the Olympics on the horizon, Henderson's world top 10 ranking makes her one to watch going into Rio 2016.
Water polo
Canada's water polo team began the men's Olympic qualifying tournament with a 7-6 victory over Russia. The Canadians will play in the round robin phase of the tournament until Thursday. Top four finishers in each pool will advance to the quarterfinals, where the winners will secure an Olympic berth.