Uniform flashback: The varied style choices of London 2012
It's a moment every athlete dreams of: walking into the Opening Ceremony of the Olympic Games.
On Tuesday, for the first time ever, Team Canada's uniform is unveiled prior to that life-changing moment.
With so many directions an Opening Ceremony kit can go, here's a look at some of the style choices worn at the last summer Games at London 2012.
https://www.youtube.com/watch?v=lnPqFq1lIGg
If you want to just check out the highlights, times are below for all of the listed nations. 
Put Your Name On It!
Don't want anyone to mistake you for another nation? Wear the name proudly across your chest, like Canada (18:27) or Georgia (35:30).
Literally Draped in the Flag
It's always fun when a nation's flag gets incorporated fully into the uniform, as with Argentina (4:11), Burkina Faso (check out the hats at 16:35!), Kiribati (48:05), Liberia (51:01), Nepal (1:00:05), Solomon Islands (1:15:45), South Africa (1:16:21), Trinidad and Tobago (1:23:45).
All About the Flagbearer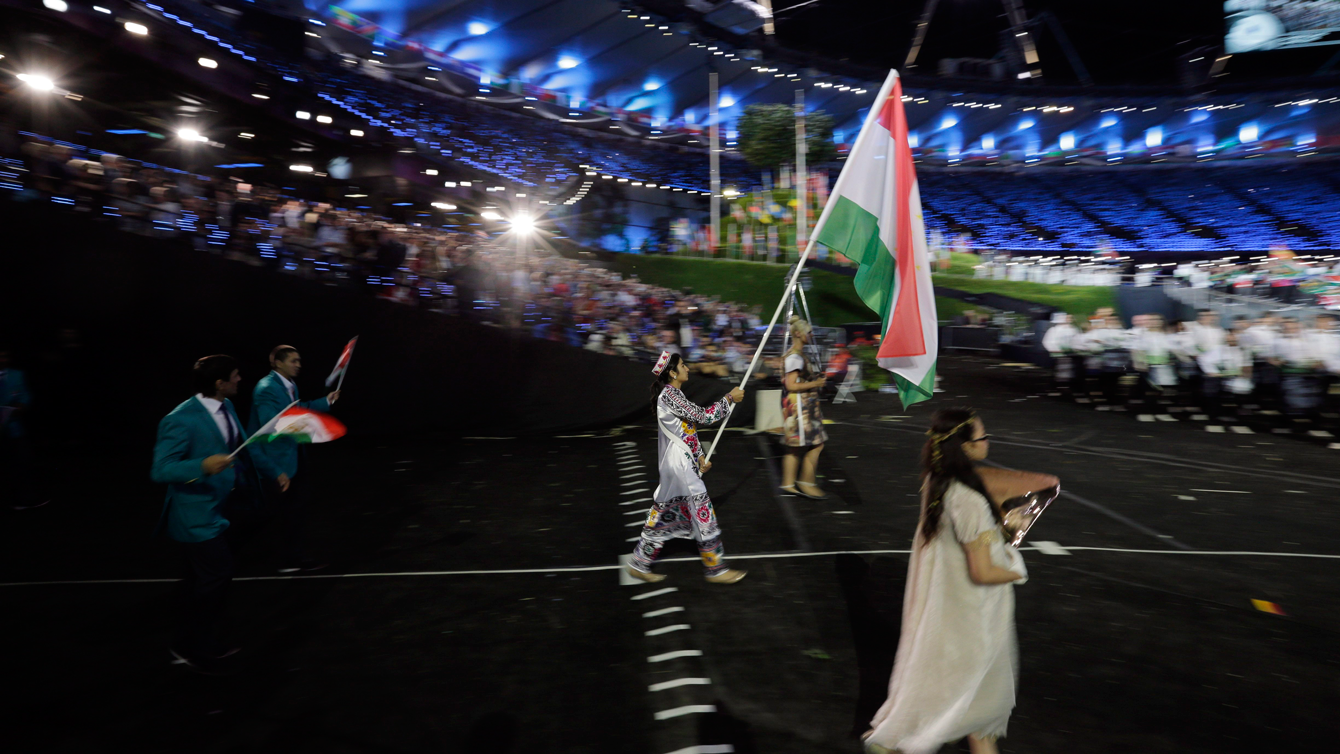 Some nations put all their focus on the athlete out front, singling them out with incredible traditional costuming while everyone else wears a suit or athletic wear. Among the highlights from London 2012 were Chile (20:34), Fiji (32:50), Kazakhstan (47:00), Lesotho (50:43), Mongolia (57:10), Palau (1:03:45), and Tajikistan (1:21:40).
Colour, Colour and a Little More Colour
Some nations definitely believe that brighter is better. There was certainly no way of missing Bahrain (9:17), Germany (35:55), Malaysia (53:04), Mexico (55:29), Papua New Guinea (1:04:49), Togo (1:23:05) or Vanuatu (1:31:09). 
Hello Yellow!
If you really don't want to be missed, try something like Cuba (25:50), Guyana (39:17), India (42:02), Jamaica (45:35), Romania (1:08:24) or Senegal (1:12:30).
Off to Prep School
The athletes from Serbia (1:13:08), Sweden (1:19:43) and the United States (1:27:45) looked like they were more ready to hit the books than they were the field of play.
The Island Vibe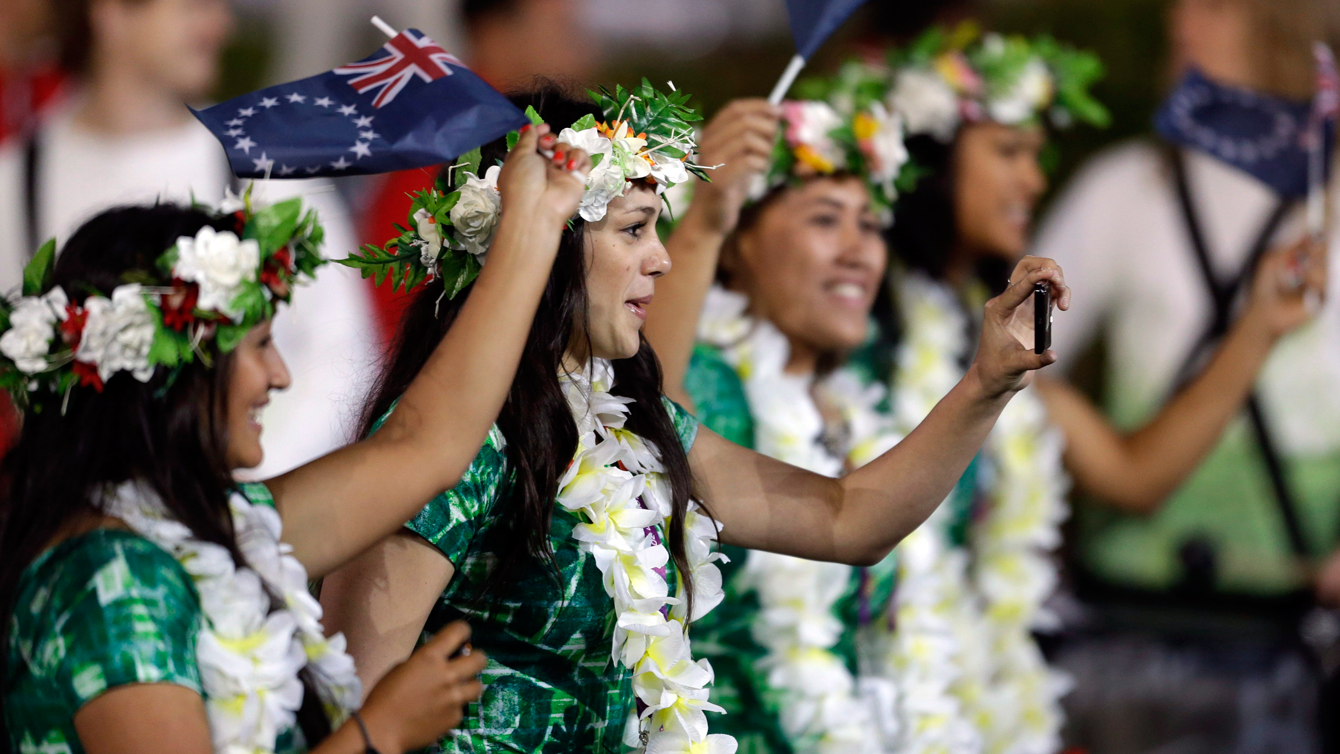 Who doesn't love a good Hawaiian shirt, or whatever the equivalent might be from American Samoa (2:30), Cook Islands (the leis at 23:03!), Marshall Islands (54:16), Micronesia (56:00), or Tonga (1:23:28).
Awesome Africa
Similarly, some of the traditional African designs are just awe-inspiring, such as Burundi (17:01), Cameroon (18:06), Comoros (23:09), Djibouti (28:56), and Nigeria (1:01:54).
Perfect Patterns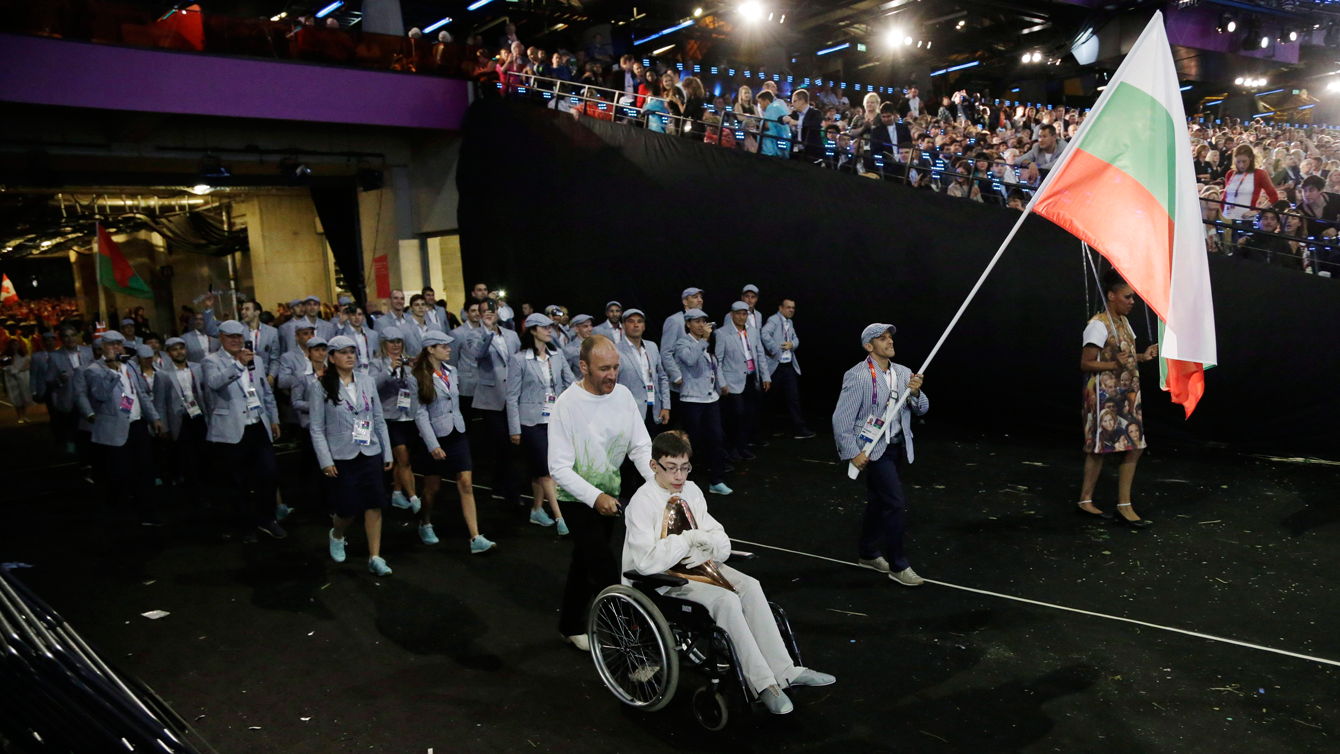 Checkered jackets by Bulgaria (16:05). Plaid vests by Dominica (29:20). Leopard wraps by Rwanda (1:09:28).
What Were They Thinking?
There's always a few that just boggle the mind. Like the Czechs and their shiny blue rubber boots and bedazzled jackets (26:52). And it's a matter of taste as to whether you like Estonia's metallic look (32:07). Or the Finns and their zebra-ish jackets (33:23).
Wear What You Want to Win
There's something to be said for the Brits' choice at home (1:33:57). Nothing wrong with a little touch of gold!