Holloway, Perreault in 2016 Canada's Sports Hall of Fame class
Two Olympians are among the six athletes and one builder being inducted into the 2016 Class to Canada's Sports Hall of Fame on Tuesday.
Four-time Olympian Sue Holloway made history in 1976 when she became the first woman to compete at the summer and winter Olympic Games in the same year. She made her Olympic debut in Innsbruck as a cross-country skier before being part of the canoe/kayak sprint team that summer in Montreal. Having fulfilled that ambition, she turned her focus to kayaking, which had always been her primary sport.
Holloway was selected to be Canada's flagbearer for the 1980 Olympic Games in Moscow, but was unable to perform the honour after the country joined the American-led boycott. Undeterred, she continued on and won two medals at Los Angeles 1984, taking silver in the K-2 500m with Alexandra Barré and bronze as part of the K-4 500m crew. She was inducted to the Canadian Olympic Hall of Fame in 1986.
Related: Seven Canadians in Canada's Sports Hall of Fame
Three-time Olympian Annie Perreault was the first Canadian and only Canadian woman to win individual Olympic gold in short track speed skating, earning the victory in the 500m at Nagano 1998 where she also won bronze with the 3000m relay. Just months earlier she had undergone surgery on both of her lower legs for compartment syndrome.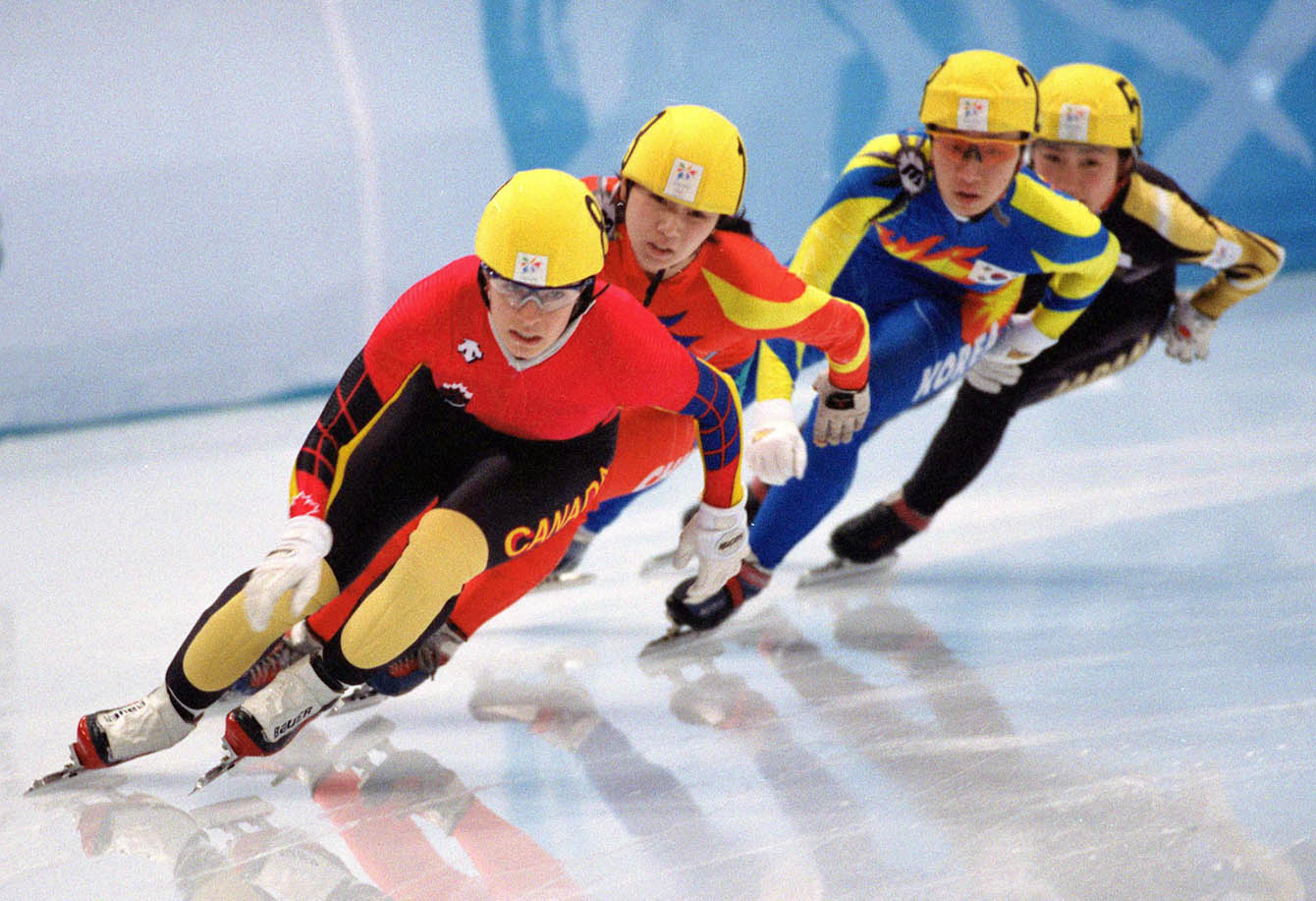 That came four years after she had missed competing at Lillehammer 1994 when she suffered a violent skating crash that left her with a concussion. Perreault won her first Olympic gold medal when she was just 20, as part of the 3000m relay at Albertville 1992 where short track speed skating made its official Olympic debut.
Related: Four Olympians named to Sports Hall of Fame in 2014
Also to be inducted to the Hall of Fame on November 1 are: four-time Grey Cup champion Michael "Pinball" Clemons; three-time Paralympian and 19-time Paralympic medallist swimmer Stephanie Dixon; six-time Tournament of Hearts winner and two-time world champion curler Colleen Jones; six-time Stanley Cup champion as a player Bryan Trottier; and the creator of the Special Olympics, Dr. Frank Hayden.