10 Rio hopefuls following their fathers' Olympic footsteps
Many children grow up wanting to be like just like their dad. For 10 Team Canada athletes, this dream could come true, as they follow in their father's Olympic footsteps at Rio 2016.
Here are 10 Rio 2016 hopefuls whose fathers represented Canada at the Olympics Games.
Mark Oldershaw – Canoe/Kayak Sprint
Related: Oldershaw selected as TO2015 flag bearer
When it comes to Olympic families, the Oldershaws are one that can't be missed. London 2012 bronze medallist Mark, is a third generation Olympian. Mark's father and coach Scott, competed for Canada at Los Angeles 1984. Mark's grandfather Bert wore the maple leaf at three time at London 1948, Helsinki 1952 and Melbourne 1956. The Oldershaw legacy also includes Mark's uncles Dean and Reed who both competed at Montreal 1976, giving Canada a total of five Olympic paddlers from the Oldershaw family.
Émilie Fournel – Canoe/Kayak Sprint
Related: Fournel and squad race to Pan Am gold
Two-time Olympic kayaker Émilie Fournel also comes from a paddling family. Both Émilie and her brother Hugues competed for Canada at London 2012, just like their father Jean did at Montreal 1976. Although their father passed away when the siblings were eight and nine years old, Jean had a great impact on their athletic careers.
"My father was my hero and my father passed away when I was young, so he stayed my hero all my life, he still is," Hugues told Olympic.ca.
Ashton Baumann – Swimming
Related: Six great Canadian Olympic swimming moments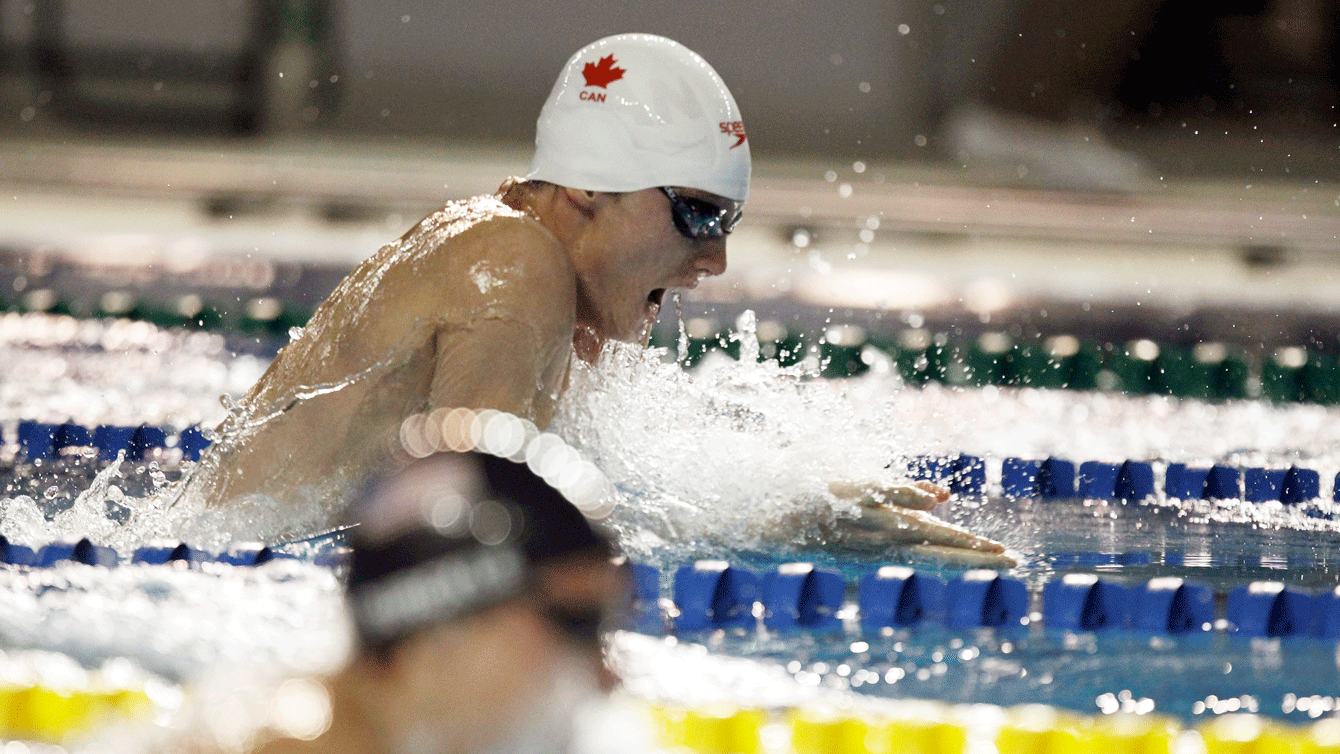 "You look just like your father" is a phrase Ashton Baumann, son of two-time Olympic champion Alex, has heard numerous times. Alex swept the individual medley events in world record times at Los Angeles 1984. Just over 30 years later, breaststroker Ashton is looking to follow his lead, as he makes his Olympic debut in Rio.
Kennedy Goss – Swimming
Related: In photos, Canada's Rio 2016 swimming team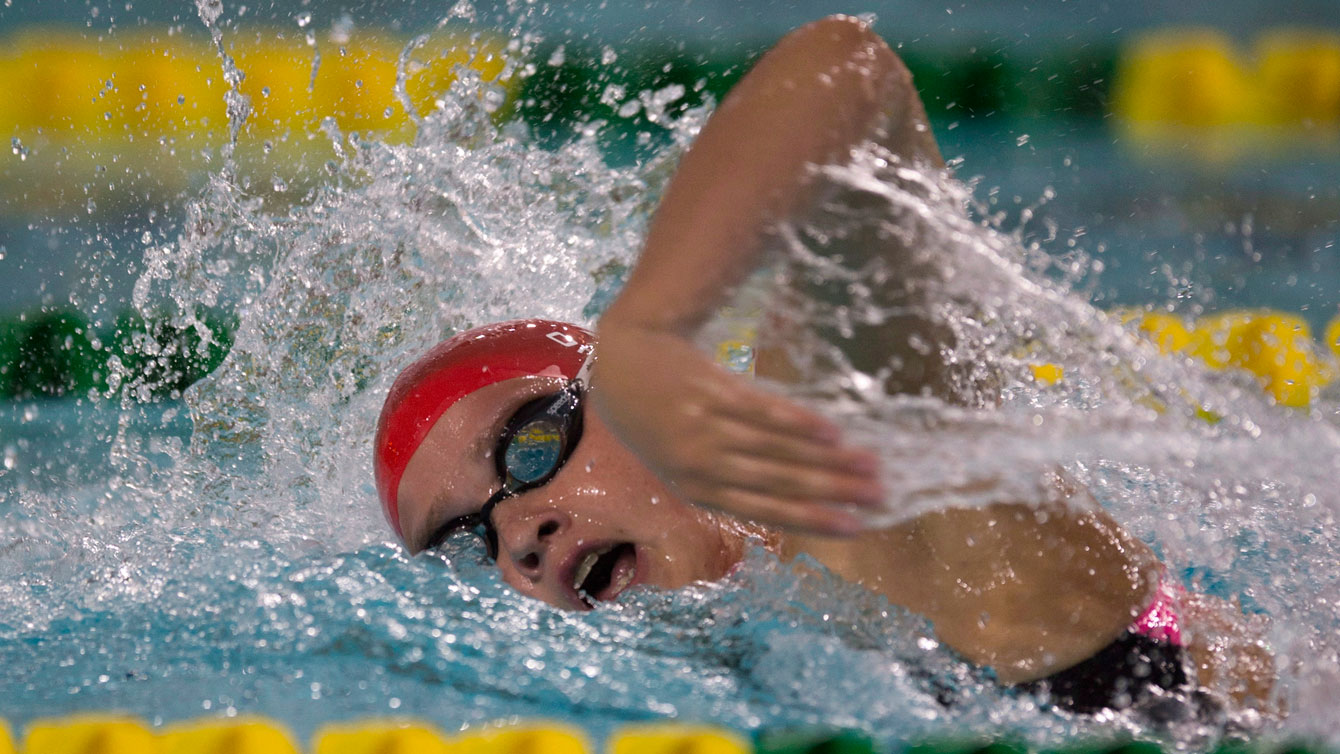 Kennedy Goss' father is her biggest sport influence, which is no surprise because he's two-time Olympic silver medallist Sandy. Sandy helped Canada onto the 4x100m medley relay podium at Los Angeles 1984 and Seoul 1988. This year Kennedy will look to continue the Goss relay legacy, as a member of the women's 4x200m freestyle relay.
Dorothy Yeats – Wrestling
Related: Wrestling's golden girls qualify for Rio
For the Yeats, wrestling is a family affair. Dorothy, who will be making her Olympic debut in women's 69kg this summer, is the daughter of five-time Olympian Doug. Following in her father's footsteps is nothing new for Dorothy, who won Pan Am gold last summer, just like her father did in 1979.
Kai Langerfeld – Rowing
Related: Canadian rowers reach podium at TO2015
For Kai Langerfeld, rowing wasn't love at first try. When he was 13, his father York took him out in a boat during an Olympian get-together. To put it simply, Kai wasn't a fan. But when he went to university, Kai decided to give rowing another go, and a few years later he just missed the 2012 Olympic team. With Rio 2016 around the corner, Kai is hopeful to finally make his Olympic debut, just like his dad did at Montreal 1976.
Ben Saxton – Beach Volleyball
Related: Three beach teams earn Olympic berth
Ben Saxton's father Don was a member of Canada's men's volleyball team that posted a best-ever finish at Los Angeles 1984. This summer Ben will be moving the Saxton name outside when he competes in beach volleyball at Rio 2016 with Chaim Schalk. Ben will be looking to give the Saxton family its first Olympic medal, Don just missed the podium after Canada finished fourth in Los Angeles.
Lynda Kiejko – Shooting
Related: Kiejko wins double Pan Am Games 
Lynda Kiejko comes from an Olympic shooting family. Her father Bill Hare represented Canada three times at Tokyo 1964, Mexico City 1968 and Munich 1972. Linda's sister Dorothy Ludwig made her Olympic debut at London 2012 competing in the women's 10m air pistol. As Lynda makes her debut this summer, she will not only take over Dorothy's spot in the 10m air pistol event, but also compete in the 25m pistol at Rio 2016.
The Millars – Equestrian
Related: Canadian equestrians set sights on Rio
Rio 2016 could be a family affair for the Millars, who have three family members vying for a spot on Canada's equestrian team. Ian Millar, who has represented Canada at 10 Olympic Games, is looking to increase his record to 11 at Rio 2016. In addition, Ian's son Jonathon and daughter Amy have their eyes set on making their Olympic debuts this summer alongside their father.
Danielle Boyd – Sailing
Related: Canadians set sail for Rio 
A very different Olympic father-daughter moment may occur this summer when Danielle Boyd represents Canada in the 49er FX. Her father Jeff coached Canada's sailing team at Los Angeles 1984, which explains why the Rio 2016 hopeful started sailing at seven.