Oleksiak wins second Olympic medal at Rio 2016
Penny Oleksiak has captured her second medal of the Olympic Games in as many days at Rio 2016, this time an individual silver in the 100 metre butterfly.
On Sunday evening at the Olympic Aquatics Park, Oleksiak made her mark after anchoring Canada to a 4x100m freestyle relay bronze medal a night earlier.
The 16-year-old had already broken her own world junior record in heats on Saturday, a feat she repeated in 56.46 seconds to make the podium in the 100m fly on Sunday.
RELATED: Oleksiak's silver in photos
RELATED: Team Canada athletes at Rio 2016
The winner was Sarah Sjostrom of Sweden in a world record time of 55.48s, while Dana Vollmer of the United States was third in 56.63s.
Sjostrom is the reigning world champion in this event and was the runaway favourite. Oleksiak caught the attention of the wider swimming world when she finished second to the Swede in 56.73s.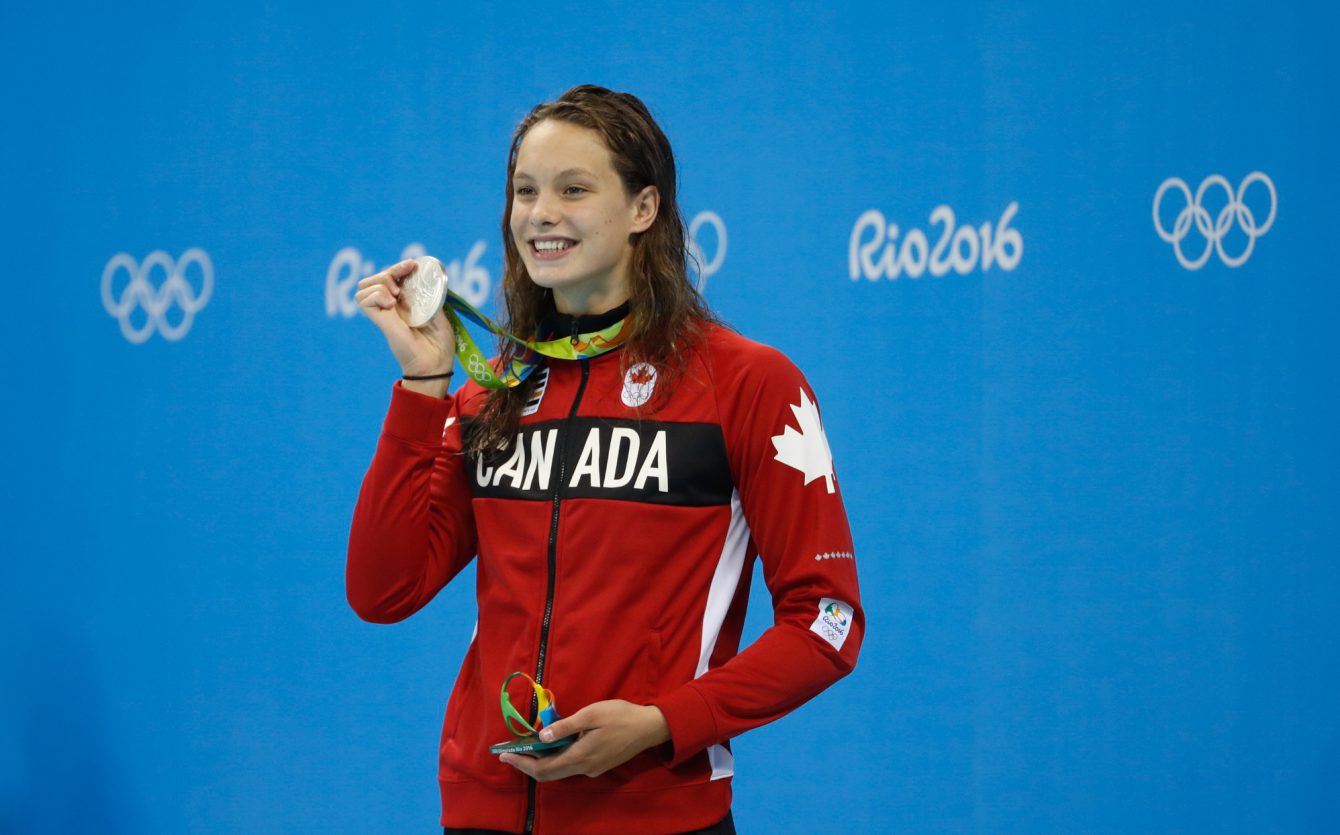 By winning two medals in Rio, Oleksiak becomes the first Canadian female swimmer to achieve the feat since Anne Ottenbrite did it in 1984, which was also the last year that teenagers from the maple leaf nation won multiple medals (Ottenbrite and Mike West).
Oleksiak will also take part in the 100m freestyle in hope of adding to her medal count, and could potentially also see action in more relay events if schedule allows.