Vote for Air Canada Athlete of the Year for the chance to fly away
They competed and they conquered. Now three of Team Canada's brightest stars of Rio 2016 are vying for your vote as Air Canada Athlete of the Year.
In a completely fan-based contest, Olympic champions Derek Drouin and Rosie MacLennan as well as triple Olympic medallist Andre De Grasse are up for the honour.
This is the fifth year that the award will be presented. Christine Sinclair was the inaugural winner in 2012, followed by Charles Hamelin, Alex Bilodeau, and Mark de Jonge last year.
So who will it be this year? Well, that's up to you, the fan. And if you vote, you could be lucky enough to win two tickets to fly anywhere in North America, courtesy of Air Canada.
May we present, your nominees:
Andre De Grasse
Click here to vote for Andre De Grasse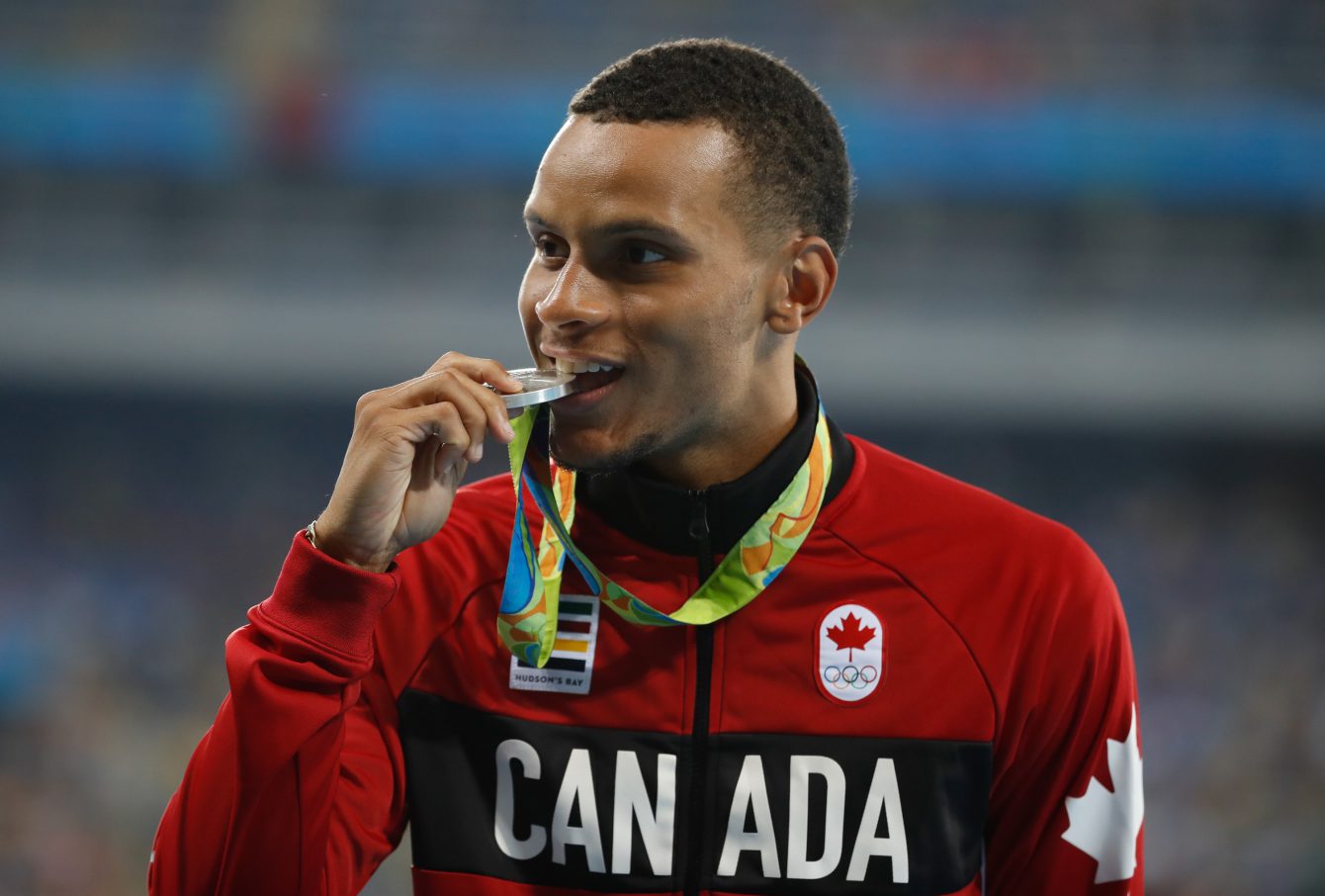 The entire world became enraptured by the ever-evolving relationship and rivalry between De Grasse and Jamaican sprinting legend Usain Bolt in Rio, with both making their own history. For De Grasse, it was becoming the first ever Canadian athlete to stand on an Olympic podium in the 100m, 200m and 4x100m relay. He was just the third Canadian man to double medal in the 100m and 200m but the first to do so in 88 years. He also broke his own Canadian record in the 200m. Did we mention he did all that before his 22nd birthday?
Read: De Grasse grabs Olympic bronze in 100m in Rio
Read: De Grasse doubles up on Olympic sprint medals with Rio 200m silver
Derek Drouin
Click here to vote for Derek Drouin
Literally perfect the night that he won gold in Rio, Drouin became Canada's first Olympic champion in a field event since Duncan McNaughton also won high jump gold 84 years earlier. He was just the sixth high jumper in Olympic history, male or female, to win gold without a missed attempt. Remarkably, just three months earlier he had learned of a double stress fracture in his back. But optimism, adrenaline, and an actual dream of gold won out as he became the first Canadian to repeat as an Olympic medallist in an individual athletics event in 80 years.
Read: World champion Drouin delivers Olympic high jump gold at Rio 2016
Read: Drouin cool as ice in Olympic high jump win
Rosie MacLennan
Click here to vote for Rosie MacLennan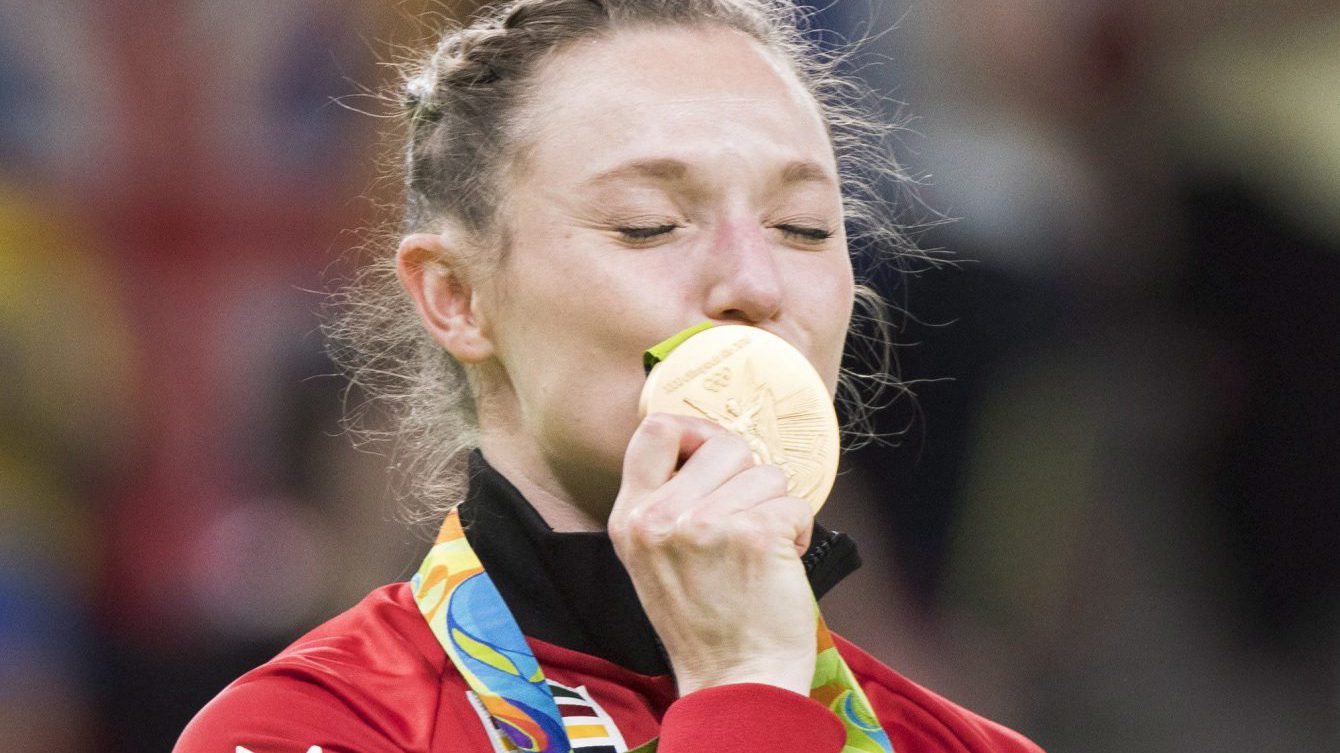 Canada's Opening Ceremony flag bearer was the country's only gold medallist four years ago at London 2012. That put her in line for a truly magical moment in Rio when she became the first Canadian to successfully defend Olympic gold at the summer Games. She was also the first trampolinist to win back-to-back Olympic titles. It was all a result of MacLennan bouncing back from a couple of concussions that had hindered her in 2015.
Read: Back-to-back Olympic trampoline gold for MacLennan
Read: Twice golden MacLennan makes Canadian and Olympic history