Hi, my name is Chloé Dufour-Lapointe and I ski
"Hello my name is…" is a series dedicated to learning more about some of Canada's top winter athletes ahead of PyeongChang 2018.
Chloé Dufour-Lapointe is an aspiring designer and great artist. Most Canadians probably know her best from her silver medal moguls performance alongside sister Justine at Sochi 2014.
We got to know Chloé a little better through some fun questions.
Translations: draw a picture of yourself, draw a picture of your favourite animal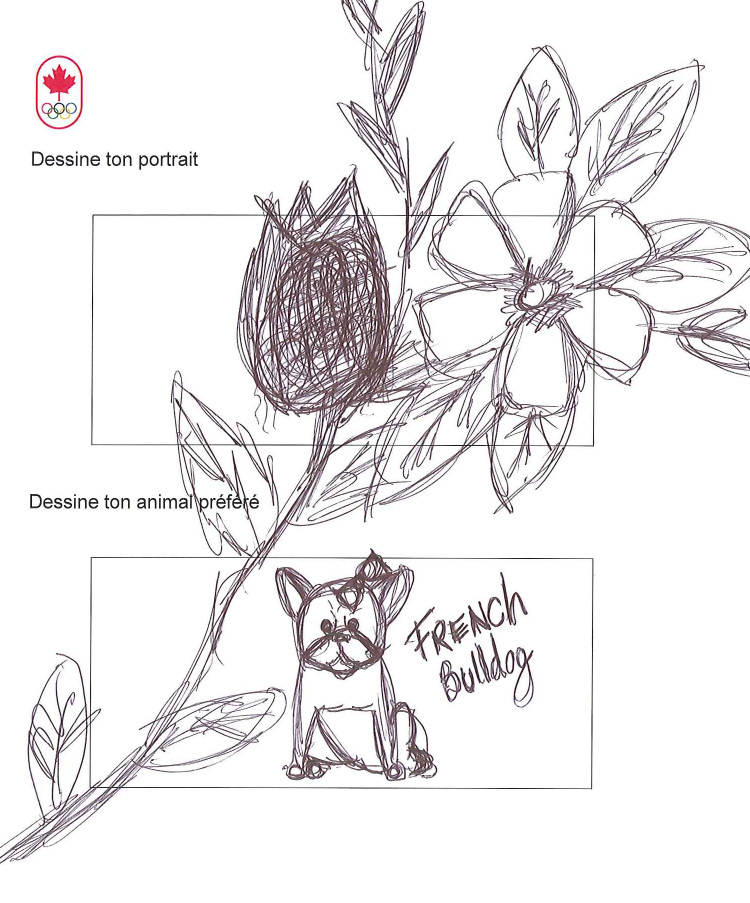 Check out all of the athletes headed to PyeongChang 2018, in our Team Canada roster.