Photo: THE CANADIAN PRESS/HO - COC – Jason Ransom
Virtue and Moir receive a star on Canada's Walk of Fame
Tessa Virtue and Scott Moir were among the 2018 inductees to Canada's Walk of Fame, which also includes: Tony and Emmy Award-winning actress Andrea Martin; astronaut Col. Chris Hadfield; legendary poet and singer-songwriter Leonard Cohen; Award-winning singer-songwriter Andy Kim; International President of Doctors Without Borders Dr. Joanne Liu; comedy movie-making duo Seth Rogen and Evan Goldberg; and entrepreneur, investor, and philanthropist Jimmy Pattison.
Canada's Walk of Fame celebrates outstanding achievement in five areas: arts and entertainment, business and entrepreneurship, philanthropy and humanities, science and technology, sports and athletics. Member of the public can nominate Canadians for induction who have made an impact on Canadian heritage, have at least 10 years experience in their field with an established body of work, and represent the essence of what it means to be Canadian.
Virtue and Moir more than fill that criteria.
READ: All the emotion at the right time for golden Virtue and Moir
In their 20th season together, they became the most decorated figure skaters in Olympic history. Their gold medals in the team and ice dance events at PyeongChang 2018 added to a resume that already included a gold medal from Vancouver 2010 and a pair of silver medals from Sochi 2014.
Their first time atop the Olympic podium was also history-making, a breakthrough for North American ice dance. Virtue and Moir ended a streak of European dominance that had existed since ice dance became an Olympic event in 1976. They were also the youngest ever Olympic ice dance champions at 20 and 22.
Their career includes three world titles, most recently in 2017 when the victory capped an undefeated season. As a sign of their impact on Canadian sport, Virtue and Moir led Team Canada as the Opening Ceremony flagbearers at PyeongChang 2018.
READ: Virtue and Moir to lead Team Canada as PyeongChang 2018 flagbearers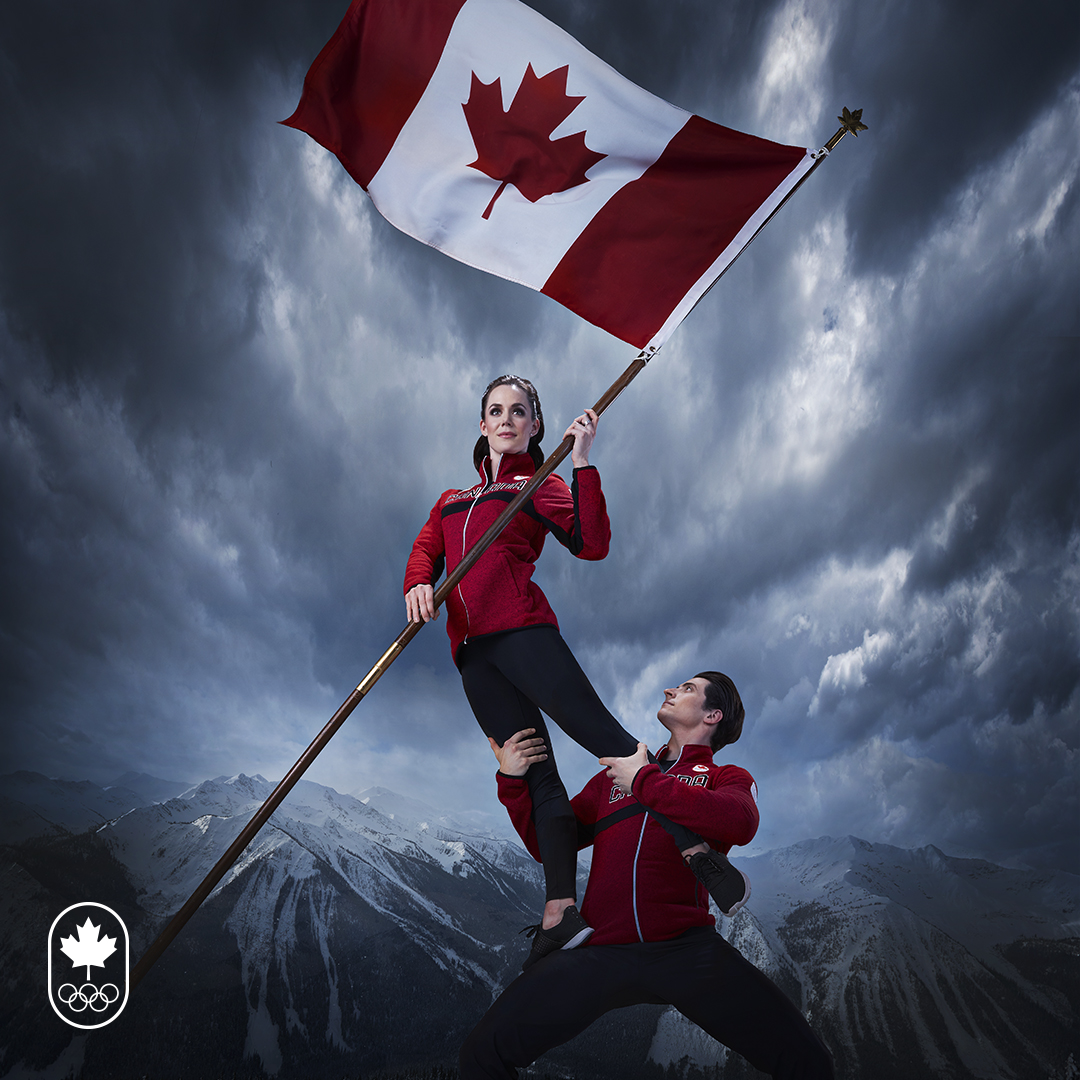 The ceremony to induct the class of 2018 to Canada's Walk of Fame took place at the Sony Centre for the Performing Arts in Toronto on December 1. The show will air on CTV on December 9, 2018. Following the ceremony, fans were able to find their stars along with the 173 others that have been placed on downtown streets since 1998.
Virtue and Moir are far from the first Olympians to be honoured by Canada's Walk of Fame. The list includes iconic figure skaters Barbara Ann Scott, Kurt Browning, and Toller Cranston. If you're looking to complete a scavenger hunt of the stars belonging to Olympians, here's who you'll have to find:
Barbara Ann Scott (figure skating) – inducted 1998
The 1948 Olympic champion was Canada's first individual gold medallist at the Winter Games
Nancy Greene (alpine skiing) – inducted 1999
The gold and silver medallist from Grenoble 1968 was named Canada's female athlete of the 20th century
Kurt Browning (figure skating) – inducted 2001
The four-time world champion was the first figure skater to ever land a quad jump
Harry Jerome (athletics) – inducted 2001
The 1964 Olympic bronze medallist earned Canada's first podium in the 100m in 36 years
Wayne Gretzky (hockey) – inducted 2002
"The Great One" is the NHL's all-time scoring leader with 2857 points, including 894 goals, and a four-time Lou Marsh Trophy winner
Toller Cranston (figure skating) – inducted 2003
The 1976 Olympic bronze medallist was hugely influential on the artistic side of figure skating
Jim Elder (equestrian) – inducted 2003
He competed at six Olympic Games, winning team jumping gold in 1968 and team eventing bronze in 1956
Mario Lemieux (hockey) – inducted 2004
The captain of Canada's first Olympic gold medallist hockey team in 50 years at Salt Lake City 2002
Crazy Canucks (alpine skiing) – inducted 2006
The quartet of Ken Read, Steve Podborski, Dave Irwin, and Dave Murray were nicknamed for their seemingly reckless style of skiing that brought them great success. Read was the first non-European man to win a World Cup downhill. Podborski was the first North American man to win an Olympic downhill medal with his bronze at Lake Placid 1980.
Steve Nash (basketball) – inducted 2008
The NBA MVP in 2005 and 2006 will be inducted into the Naismith Memorial Basketball Hall of Fame in September
Clara Hughes (speed skating/cycling) – inducted 2010
The only athlete in the world to win multiple medals at both the winter and summer Olympic Games is tied as Canada's all-time leader in Olympic medals with six
Daniel Nestor (tennis) – inducted 2011
The Olympic doubles gold medallist (with Sebastien Lareau) at Sydney 2000 is the first player to earn 1000 doubles wins on the ATP World Tour
Christine Sinclair (soccer) – 2013
The Olympic bronze medallist at London 2012 and Rio 2016 is second all-time with 173 international goals scored
Hayley Wickenheiser (hockey) – 2014
The winner of four straight Olympic gold medals was the tournament MVP at Salt Lake City 2002 and Turin 2006
Silken Laumann (rowing) – 2015
The three-time Olympic medallist won single sculls bronze at Barcelona 1992 just 78 days after her leg was shattered in an on-water accident, requiring five surgeries to repair
Donovan Bailey (athletics) – 2017
The double gold medallist at Atlanta 1996 ran a then-world record 9.84 seconds to win the 100m and then anchored the 4x100m relay