AP Photo/Jeff Swinger
Kingsbury wins dual moguls in Deer Valley for 78th World Cup victory
Mikaël Kingsbury won gold in the dual moguls event of the Freestyle Skiing World Cup on Saturday night in Deer Valley. His victory in the final against Australian Matt Graham comes two days after the single moguls event, where the roles had been reversed.
READ: Consistent Kingsbury captures silver at the moguls mecca in Deer Valley
Despite a wrist injury suffered Thursday, the Deux-Montagnes, Que., native lived up to his reputation. Leading at the start of the race, Kingsbury sailed smoothly to gold after Graham crashed just before the final jump.
The win is the 78th World Cup victory of Kingsbury's career. He will have the chance to get to No. 80 next weekend in Chiesa in Valmalenco, Italy.
Thénault continues to shine in aerials
Marion Thénault set a new career best on the hill in Deer Valley Resort in Park City, Utah to earn a silver medal in women's World Cup aerials.
The Sherbrooke, Que. native landed a back full double full on her final run to finish with a score of 97.99.
"I am very, very proud of what I accomplished tonight. It was definitely one of the best performances of my career," Thénault told Freestyle Canada. "The final went really well."
The 22-year-old has been in phenomenal form this season, as Friday's silver was her third medal of the FIS Freestyle Ski Aerials World Cup.
She racked up a gold medal just two weeks ago in her home province in Le Relais, Quebec.
READ: Marion Thénault wins aerials World Cup gold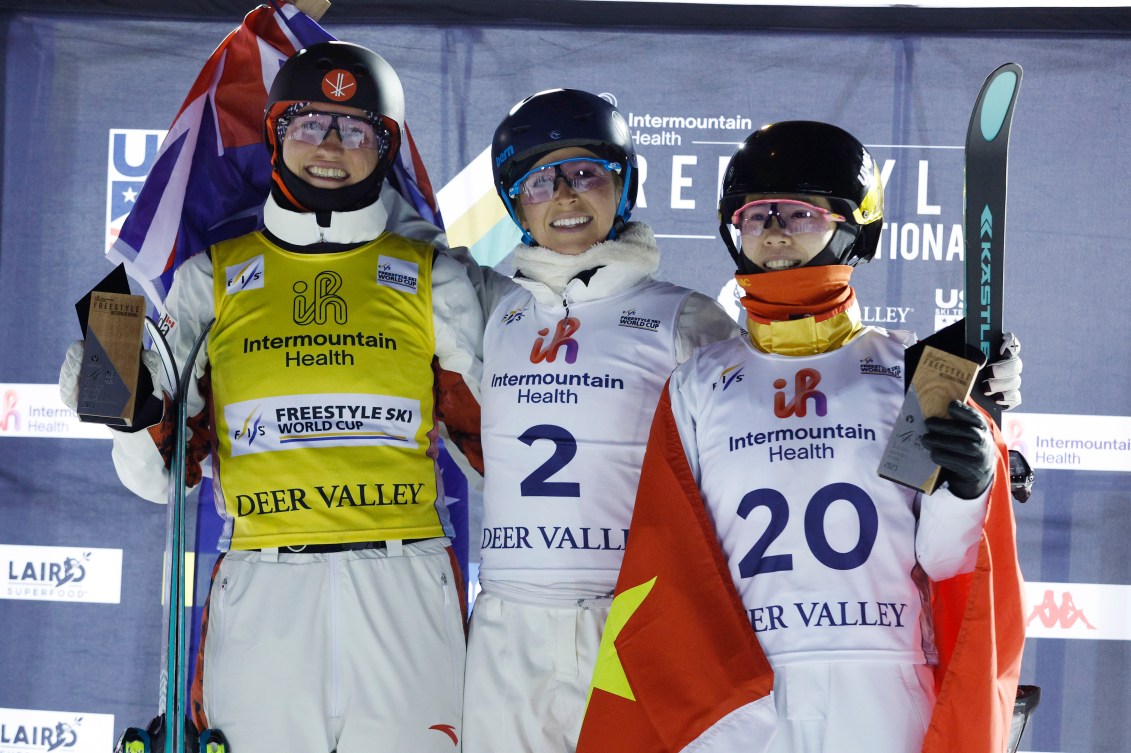 Australia's Danielle Scott had a remarkable performance Friday, taking home gold with a score of 115.20 – nearly 18 points of second-place Thénault. Fangyu Kong of China rounded out the podium with a score of 94.11.
Aerials action resumes next month with the next FIS World Cup aerials even taking place in Engadin, Switzerland on March 5.