Lake Placid 1932
Team Canada Medal Count
1
1
5
Games Summary
III Olympic Winter Games
The small village of Lake Placid in upstate New York beat out several other American towns as well as Montreal for the right to host the 1932 Olympic Winter Games. The worldwide depression made planning difficult, but with funding from the New York State Legislature the first bobsleigh run in North America was built along with a 60-metre ski jump and the first indoor skating rink in Winter Olympic history. The depression also led to decreased attendance, as several nations withdrew and others sent very small teams due to the cost of travel to the United States.
For the fourth straight Olympic Games, Canada (this time represented by the Winnipeg Hockey Club) won ice hockey gold. With only four teams entered, the tournament became a double round robin. Having defeated the United States 2-1 in their first game, the Winnipegs needed a win or tie in the rematch to claim gold. Down 2-1 with less than six minutes to play, Romeo Rivers scored to even it up. After three scoreless overtime periods the game was called a draw.
For the first time at the Olympic Winter Games, that wasn't the only medal won by Canadian athletes. Three speed skaters, Alexander Hurd, William Logan, and Frank Stack combined for five medals across four events. For the only time in Olympic history, the speed skating competition used the North American system of pack-style racing instead of against the clock. Tactics and strategy were more important than pure speed, leading to low attendance from traditional European speed skating powerhouses. The Dutch didn't send any competitors while Sweden and Finland only had one competitor each. As predicted, North American racers dominated as the United States won all four gold medals and only two medals were not taken by Americans or Canadians.
Canada also reached the podium for the first time in figure skating as Montgomery Wilson won bronze in the men's event. Canada's seven total medals placed the country behind only the United States and Norway and was a national Winter Olympic record that went unmatched until 1992.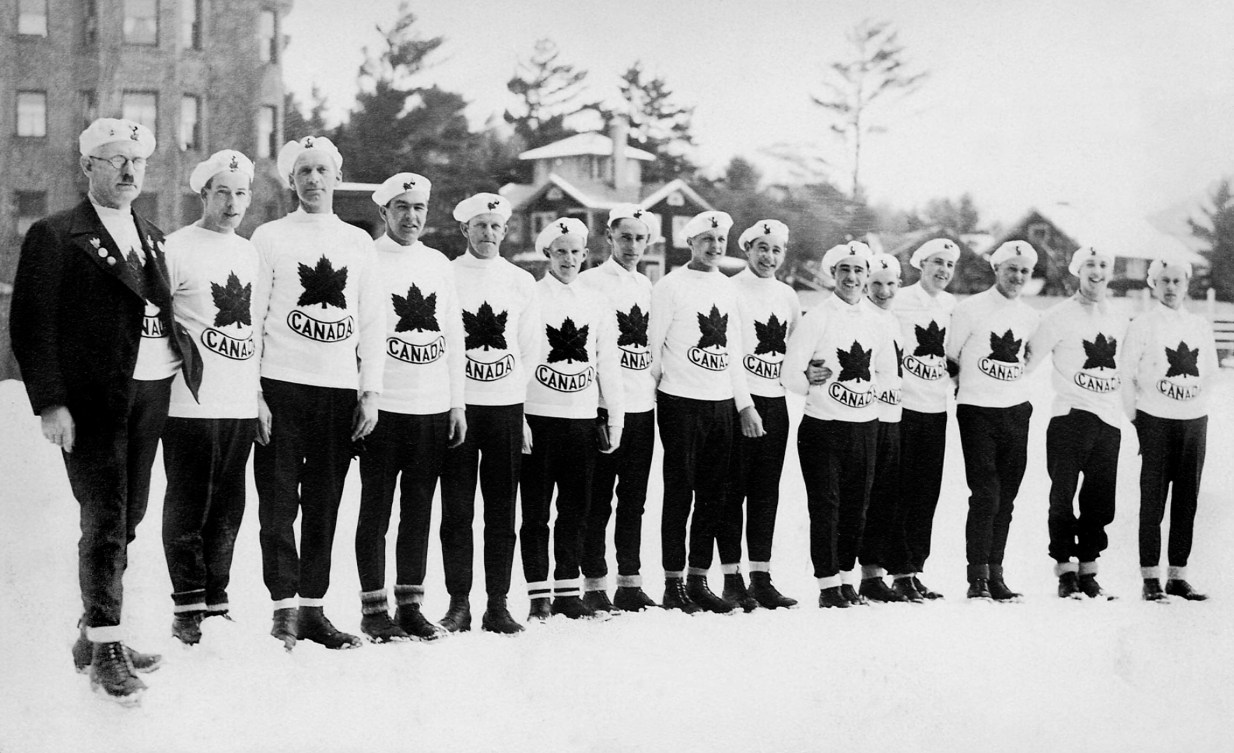 Canadian Medallists
| Event | Athlete | Finish | Sport |
| --- | --- | --- | --- |
| Men | William Cockburn, Clifford Crowley, Albert Duncanson, George Garbutt, Roy Hinkel, Victor Lindquist, Norman Malloy, Walter Monson, Kenneth Moore, Romeo Rivers, Harold Simpson, Hugh Sutherland, Stanley Wagner, Alston Wise | Gold | Ice Hockey |
| 1,500m - Men | Alexander Hurd | Silver | Speed Skating - Long Track |
| 1,500m - Men | William Logan | Bronze | Speed Skating - Long Track |
| 5,000m - Men | William Logan | Bronze | Speed Skating - Long Track |
| 500m - Men | Alexander Hurd | Bronze | Speed Skating - Long Track |
| 10,000m - Men | Frank Stack | Bronze | Speed Skating - Long Track |
| Singles - Men | Montgomery Wilson | Bronze | Figure Skating |
Overall Medal Count
| Rank | Country | Gold | Silver | Bronze | Total |
| --- | --- | --- | --- | --- | --- |
| 1 | United States | 6 | 4 | 2 | 12 |
| 2 | Norway | 3 | 4 | 3 | 10 |
| 3 | Canada | 1 | 1 | 5 | 7 |
| 4 | Sweden | 1 | 2 | - | 3 |
| 5 | Finland | 1 | 1 | 1 | 3 |
| 6 | Austria | 1 | 1 | - | 2 |
| 7 | Germany | - | - | 2 | 2 |
| 8 | France | 1 | - | - | 1 |
| 9 | Switzerland | - | 1 | - | 1 |
| 10 | Belgium | - | - | 1 | 1 |