Strive
Welcome to Strive! Strive is the Canadian Olympic Foundation's quarterly newsletter.
Launched in December 2013, Strive is all about our donors – to celebrate your generous contributions and to share with you the valuable work that your money is doing for Canadian Olympians and Olympic hopefuls. We invite you to browse through and enjoy each issue.
Please share your comments with us by e-mailing foundation@olympic.ca.
Summer 2017

Spring 2017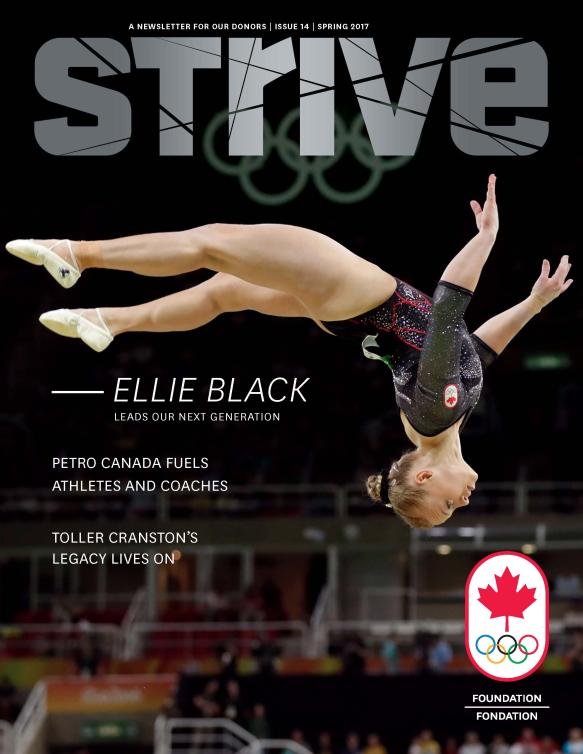 Winter 2017
Fall 2016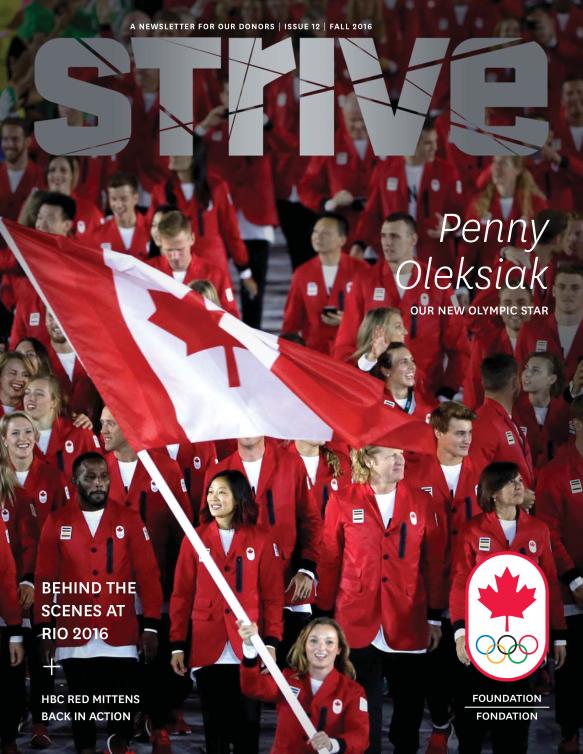 Summer 2016
March 2016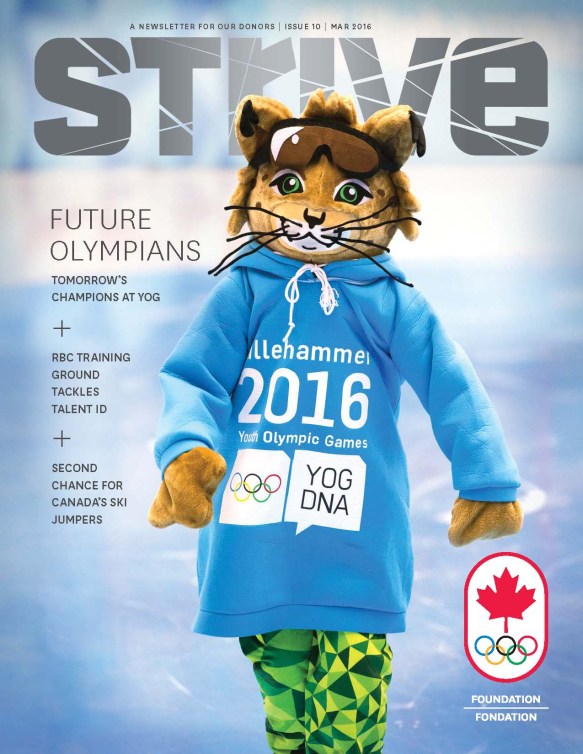 December 2015
September 2015
June 2015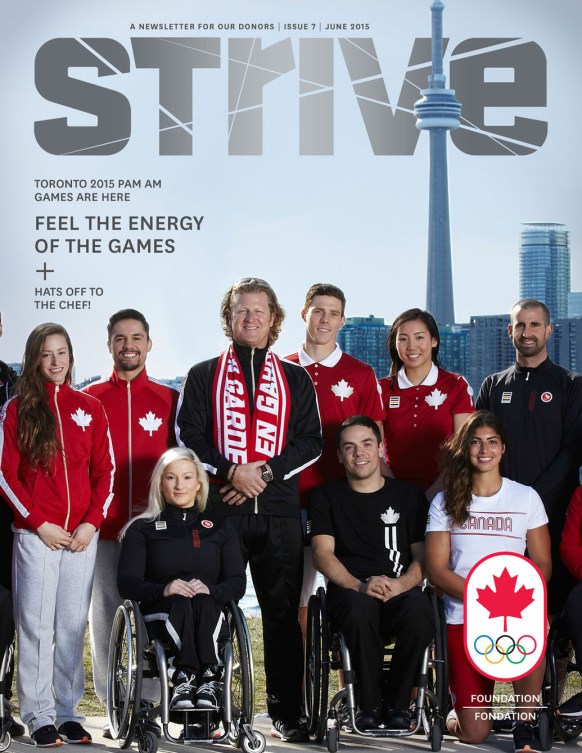 March 2015
December 2014
September 2014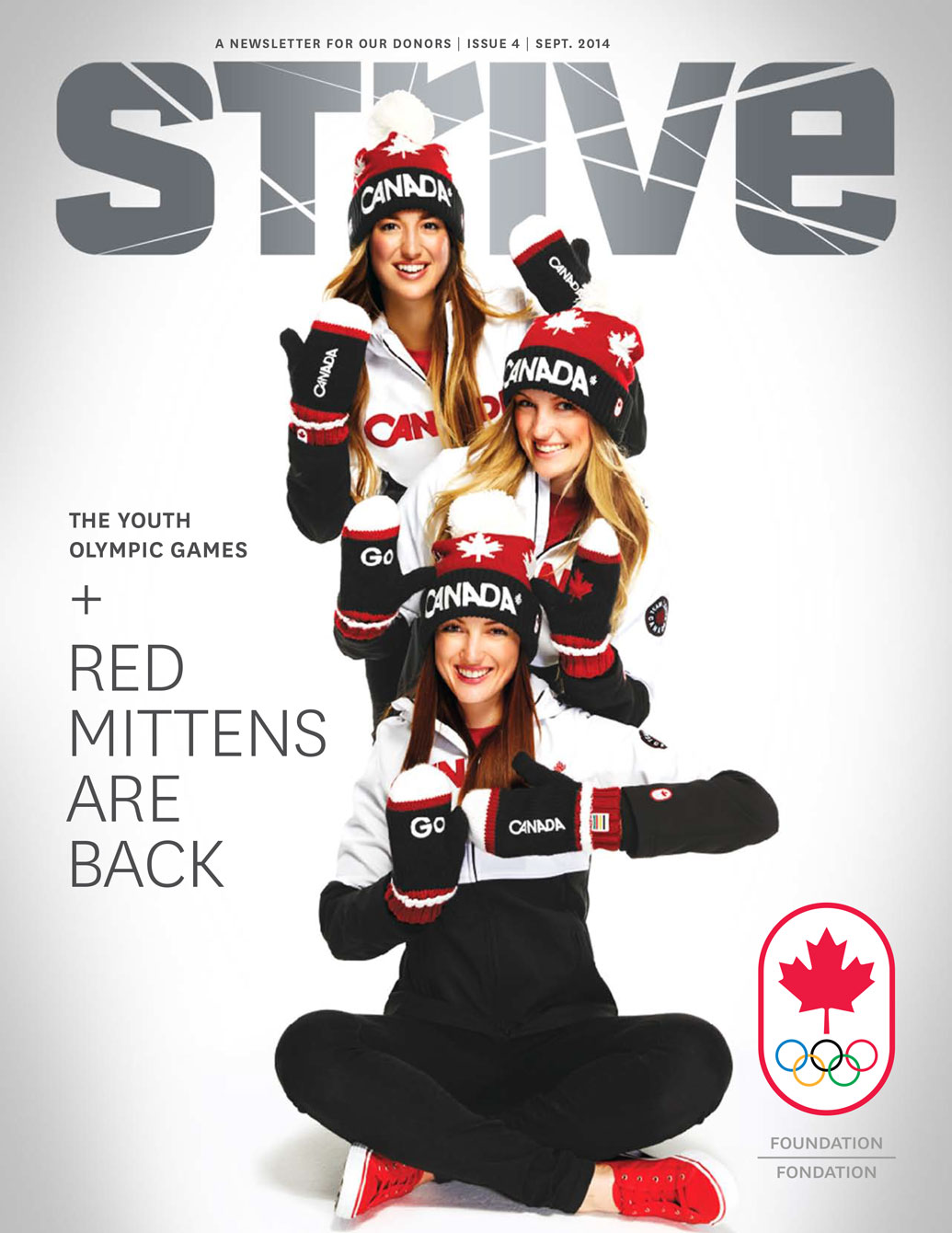 June 2014
March 2014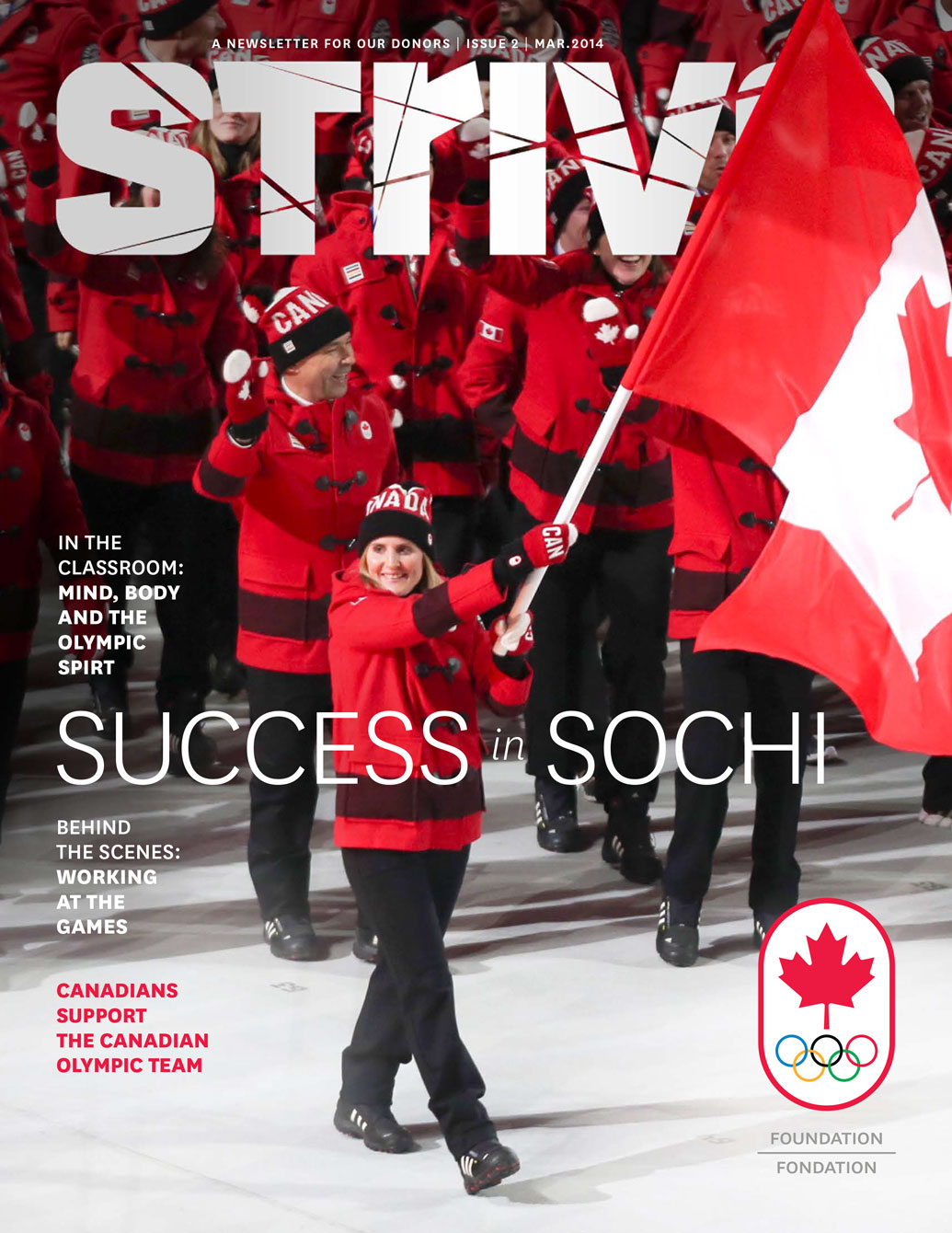 December 2013