Canada skates to silver in first Olympic team figure skating event
Canada won a historic silver medal in the first-ever Olympic figure skating team event on Sunday.
Russia took the gold with 75 points to 65 for Canada. Each county was allotted 10 points for winning in men's, ladies, pairs and ice dance short and free programs, nine points for second place and so on. The United States finished third, five points behind Canada.
"We're so proud of our team," said defending Olympic champion ice dancer Tessa Virtue. "I think Canada really showed its true colours. It's so special to be a part of this event."
The Canadians, led by captain and Virtue's dance partner Scott Moir, fell short of the gold against a very strong Russian squad that featured three-time Olympic medallist Evgeni Plushenko.
World champion Patrick Chan skated the men's short program on Thursday night, bringing in eight points for Canada in third place. This was followed by Meagan Duhamel and Eric Radford's dazzling pairs performance, a season's best and second place points.
WATCH: Your guide to Olympic figure skating
On Saturday, Virtue/Moir were narrowly beaten by their American rivals Meryl Davis and Charlie White, giving Canada another nine points in the short dance. Kaetlyn Osmond skated the ladies' short, and though she thrilled fans – both in arena and at home – she was awarded fifth place resulting in six points. Canada switched its pairs team for the free program, giving Duhamel/Radford a rest and a chance for Kirsten Moore-Towers and Dylan Moscovitch to skate in the Olympics for the first time. The pair delivered with another nine points in a second place finish.
Russia had a commanding 47-41 lead going into the final night. That trend continued with Plushenko edging out Canadian youngster Kevin Reynolds for first in the men's free program after he had replaced Chan. Osmond won another six points for Canada in her long program and Virtue/Moir once again finished behind Davis/White in the free dance.
Team Canada will be encouraged by many performances, including a Duhamel/Radford season's best score and continued progress for Osmond.
"It was a great event for the young skaters," Moir said following the free dance. "We had Kaetlyn Osmond out there, 18 years old, and we asked her to do two skates at an Olympic Games."
"The great thing about the team is that everyone pulled their weight. We're so proud of our team."
Osmond will be off to Germany this week to train ahead of her event, which isn't until much later in the Games.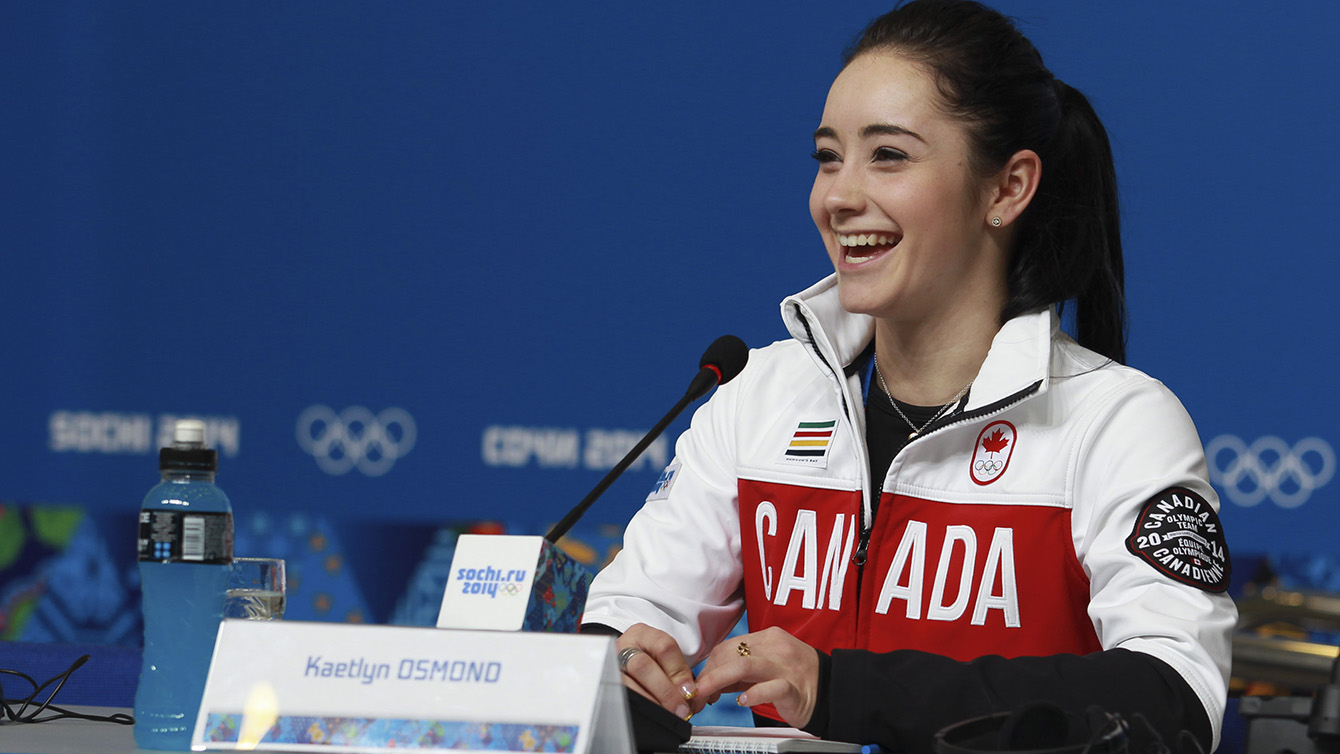 "It wasn't perfect," Osmond said of her free skate, "but it's exactly where I wanted to be. Now I have something to improve on for the individual events."
While all Canadian figure skaters will now train their focus on attaining a second Olympic medal in their personal discipline, Osmond took time to reflect on the spirit of team competition.
"It feels good. I'm glad I could contribute to the team. I could feel the support of my team and I put out two good skates. I'm very happy with that."
Individual men's, ladies, pairs and ice dance competitions will follow gradually starting this week in Sochi.