(AP Photo/David Goldman)
Brad Jacobs thumps Great Britain for Canada's third straight curling gold
Canada's Brad Jacobs has kept the Canadian gold rush alive, beating Great Britain 9-3 in men's curling, winning the country's fifth gold medal in three days.
Jacobs also continues Canada's dominance of the men's game, extending consecutive Olympic curling gold to three, (2006, 2010, 2014).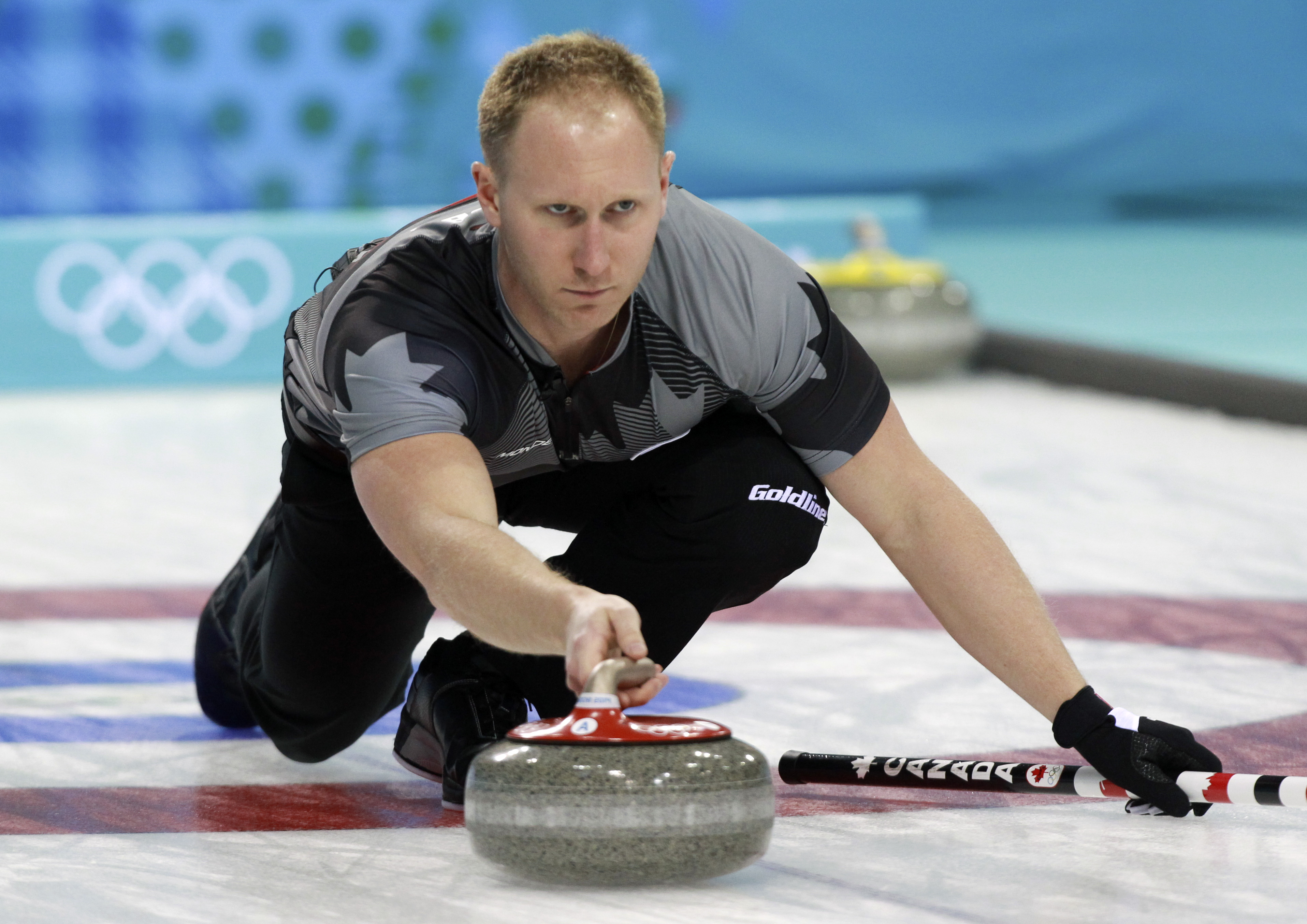 And, with Jennifer Jones' win last night, Canada becomes the first country to ever win both Olympic curling events. "To get double gold for Canada and be the first ever we're very proud of that," said Jacobs.
Canada began the game strong, scoring two with the hammer in the first end. Great Britain answered with only one in the second, after their final takeout attempt failed to completely clear a Canadian stone. And the problems for the Brits continued in the third end, Canada managed to crowd the house and more mistakes allowed Brad Jacobs to freeze for a triple to go up 5-1.
Canada stole a point in the fourth end, with their rock in the 8-foot circle, and really, it was all but locked up from there. Great Britain conceded after the eighth end.
Great Britain's David Murdoch didn't seem to have an answer to a focused and aggressive Canadian team.
Canada finishes the tournament with a record of 9-2. The gold adds to an impressive run for the Jacobs' rink, who have only been curling together as a complete group for just over one year and a half. E.J. Harnden said expressively his team isn't nearly done yet, "We're not ever going to stop, we're not ever going to hold back and just rest on the success that we have."