Canadian roundup: Men's curling and women's hockey worlds begin
Here are five recent stories featuring Canadian athletes competing at international events.
Women's Hockey Worlds
Bottom line: Canada played their first two games, losing on Saturday to the USA 4-2, then defeating Russia 4-0 on Sunday.
On Sunday, Ann-Renée Desbiens stopped all nineteen Russian shots to earn a shutout in her first national team appearance. Canada went up 3-0 in the first period thanks to goals by Caroline Ouellette, Laura Fortino, and Courtney Birchard. Captain Marie-Philip Poulin would add the fourth Canadian goal in the second period as the Canadians outshot the Russians 42-19. Canada's next game is against Finland on Tuesday to close out preliminary round play.
Men's Curling Worlds
Bottom line: Skip Pat Simmons and Team Canada are the only unbeaten rink at Men's World Curling Championships in Halifax.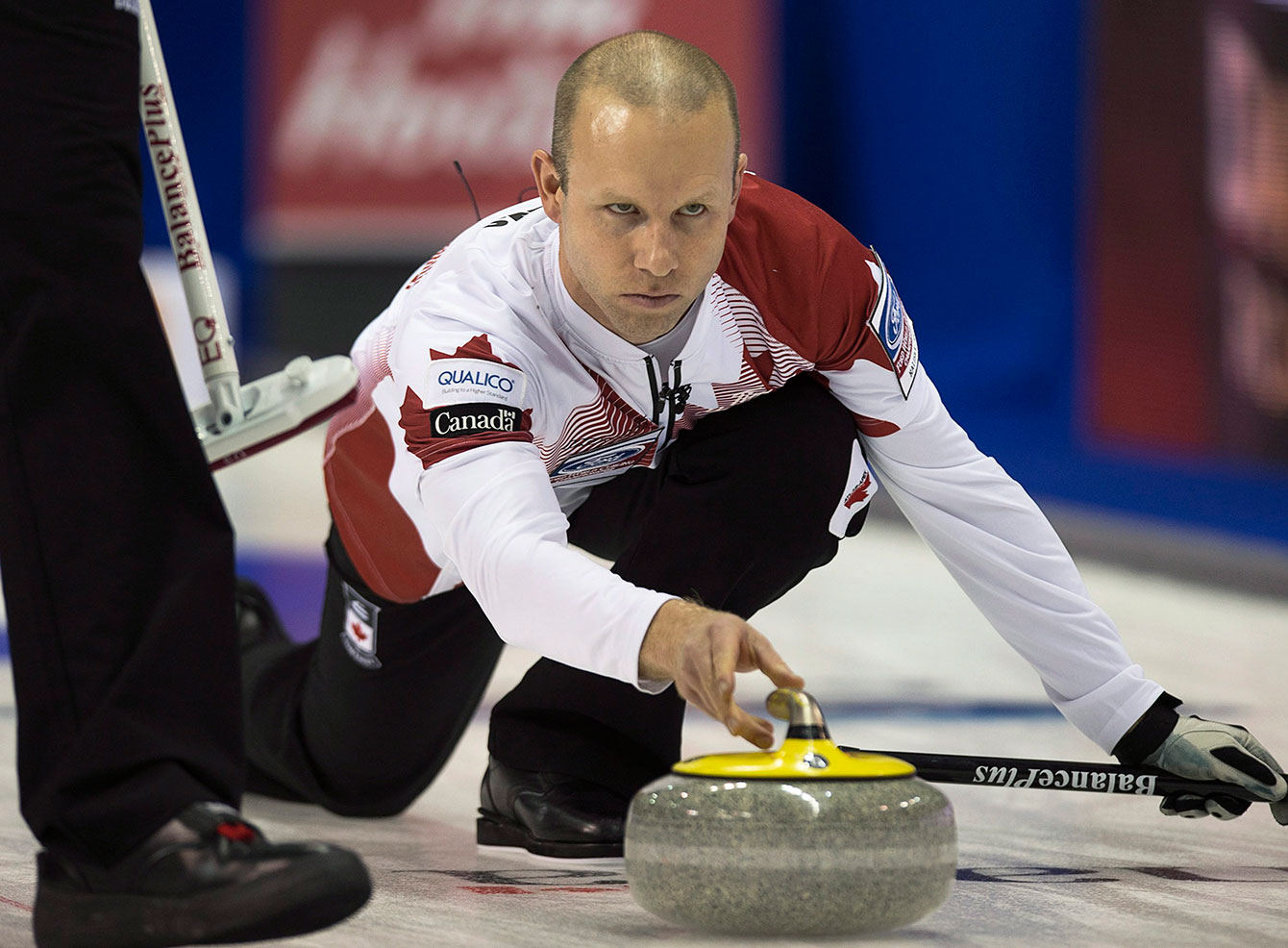 Wins over the USA, China, and Sweden have propelled Canada to atop the standings. Norway, Japan, Italy, Switzerland, and the Czech Republic are all tied at 2-and-1. The Canadian team includes skip Pat Simmons, third John Morris, second Carter Rycroft, and lead Noland Thiessen. Canada continues early on Monday, with a 9:30 am game against the Czech Republic in draw six.
Figure Skating Worlds Conclude
Bottom line: Canada finished the figure skating worlds with two medals, a bronze in ice dance and a gold in pairs, plus an impressive a fifth-place finish in men's competition for 16-year-old Nam Nguyen.
Jesolo Trophy, Artistic Gymnastics
Bottom line: Canada won bronze at the Jesolo Trophy senior team final on Saturday, placing behind the champions USA and silver medallists Italy. On Sunday, Ellie Black added a bronze in the vault while Sabrina Gill took bronze in the uneven bars. The top Canadian in the individual all-around was Isabela Onyshko, who placed 11th.
Athletics
Bottom line: Shawn Barber, 20-years-old, cleared 5.90m at Texas Relays to set a new outdoor Canadian record, breaking his old mark of 5.71m.