Help Build an Olympian: Baseball women win historic Pan Am silver
Growing up playing boy's baseball in Swift Current, Saskatchewan, Bradi Wall never dreamed she would be a Pan Am medallist – it just wasn't possible.
Canada won silver in the first ever women's baseball tournament at a multi-sport Games, after dropping the gold medal game 11-3 to the United States. The USA put four runs on the board in the first inning. Canada got within two runs with a three-spot in the fourth, cutting the lead to 5-3. But the USA added three more in each of the fifth and sixth innings of the regulation seven inning game.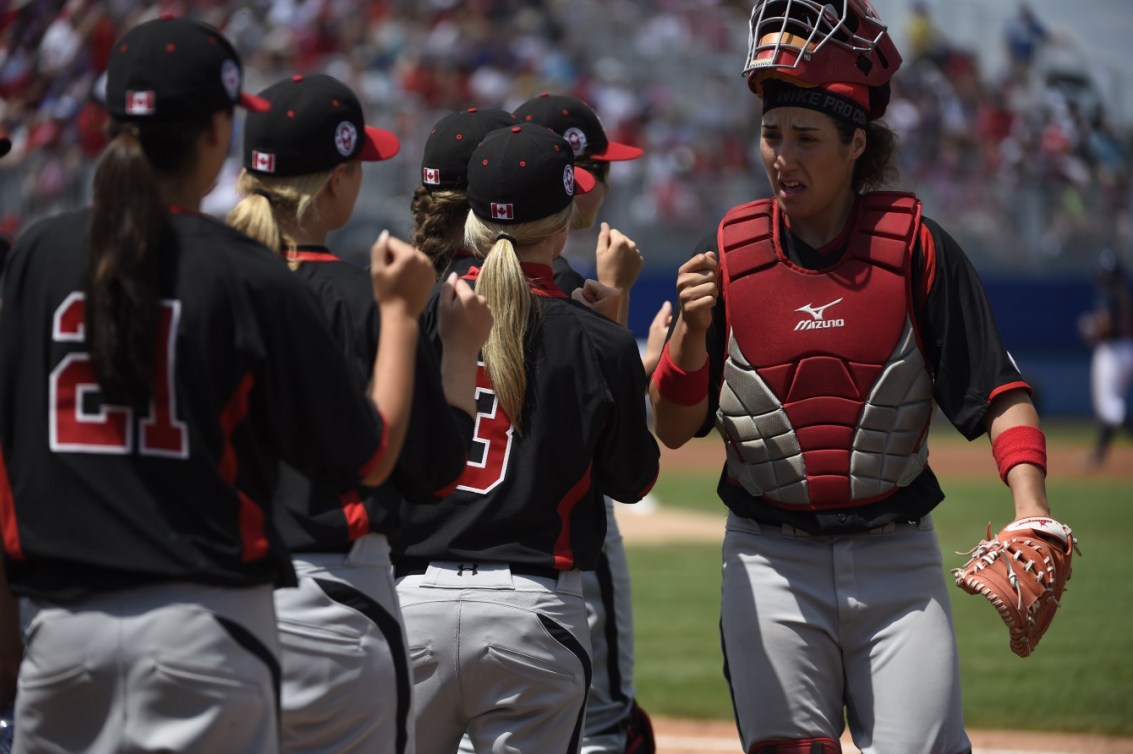 The women's national baseball program has only been around since 2004 and the Pan Am Games mark the first time that women's baseball has been included in a major multisport Games.
"Growing up playing baseball, I never really thought I'd have an opportunity to play in the Pan Am Games. It feels amazing to be part of the first group – knowing where women's baseball has started and seeing how far it's come in my lifetime is incredible. It's a giant leap."
An active kid, Bradi played nearly every sport under the sun – hockey, curling, soccer, volleyball, basketball – but it was watching her father play fast pitch that really inspired her to take baseball seriously.
The only option in a town of 15,000 was to play on the boy's team.
"I was the only girl on the team, from that first year all the way up until I was in grade 12. It was a great experience for me. I'm very competitive and I loved proving that not only were girls good enough to play with the boys, but that I could fight for a spot and contribute to the team."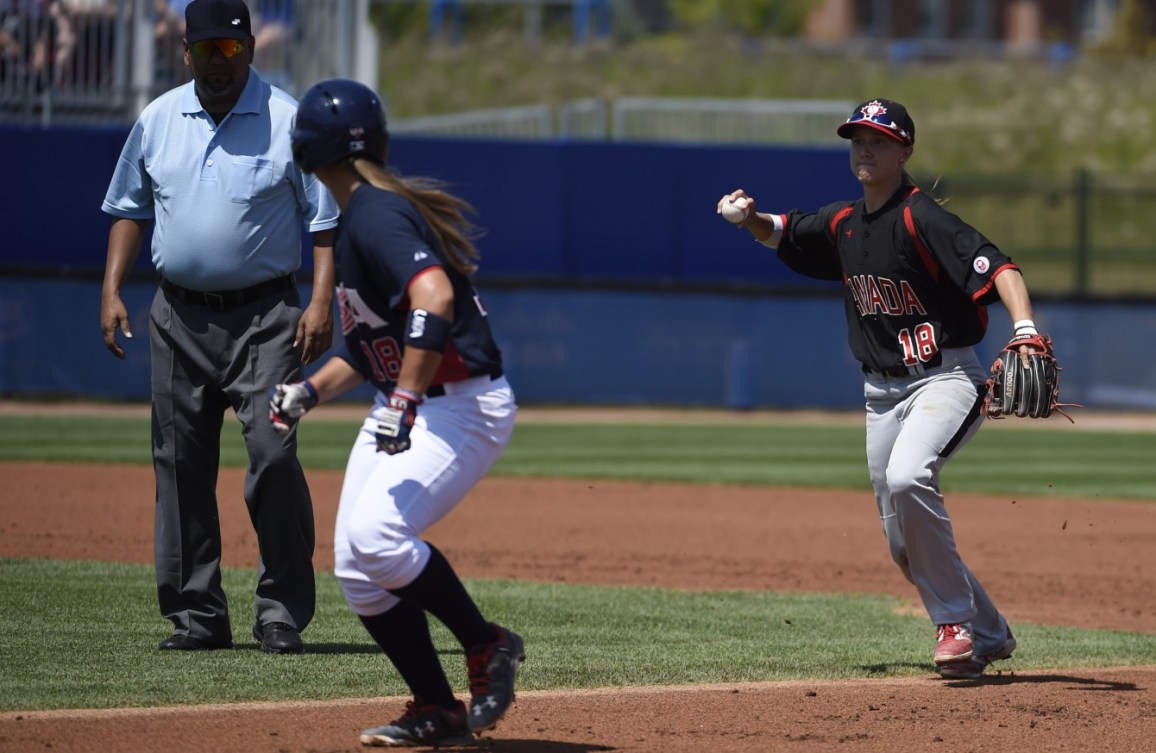 In 2009, Bradi's competitive spirit took her all the way from Saskatchewan to Iowa; she played two seasons at Iowa Western Community College before graduating to the University of Iowa on a softball scholarship.
"Once I graduated and returned home to Saskatchewan I went back to playing baseball, but I was out of the high school age group and didn't really have a club team to play for."
The talented short stop was a member of Team Canada by this point, and knew that she needed a competitive club to call home if she was going to continue to grow as an athlete. Many of her national teammates were living in Ontario and playing in a competitive boys' midget league (ages 17-18), so Bradi packed up once again and moved to Ontario to join them.
"It takes a lot of dedication to play women's baseball at this level," says Bradi. "We all attend school or have full time jobs, but we still need to make time for our training."
Baseball isn't an Olympic sport (and never has been for women) and there's very little national team carding to aid with costs. It requires the same commitment and sacrifice as other high-performance sports, but for women, lacks the same payoffs.
The Team Canada coaching staff and management monitor the athletes' training via e-mail, since the entire team only assembles for World Cup and now Pan Am Games play. It takes a lot of self-discipline.
"It's key for us to practice, train and play games on our own. We don't get together very often so we have to hold ourselves accountable," says Bradi. "In the offseason, prior to the team being selected, the expectation is that athletes know what they need to do to prepare themselves for the selection camp. After we're selected to the team, the weekly e-mails are the best way for our coach to know where we're at with our training – since he's not there to see it."
The hard work paid off. The silver medal is historic for the program.
"Women's baseball is a new sport. As we gain more publicity and funding, we'll just continue to grow. I hope that our performance in the Pan Am Games will inspire little girls to play baseball. We want people to know that we're just as competitive and exciting as girls' softball, men's baseball and men's softball."