A sneak peek into Deodoro's Olympic venues
With the Rio 2016 quickly approaching, here's a look into some of Deodoro's Olympic venues, before the world's top teams compete for gold in August.
Explore the venues hosting Deodoro's nine Olympic sports.
Deodoro Stadium
RELATED: Rugby Canada selects inaugural team for Rio 2016
Deodoro Stadium will make history at Rio 2016, as the first Olympic Rugby Sevens venue. As the sport makes it's Olympic debut on August 6th, the world's top men's and women's teams, will look to win the sport's first Olympic medals.
Olympic BMX Centre
RELATED: Nyhaug wins third straight BMX World Cup time trial
For the sport's third Olympic appearance, Rio 2016's 400 metre BMX track will be highlighted with green turns and a finished line to match. Fans will fill orange, yellow and green coloured stands, as they watch athletes including Canada's Tory Nyhaug race for a spot on the podium.
Mountain Bike Centre
Related: Batty wins world championship bronze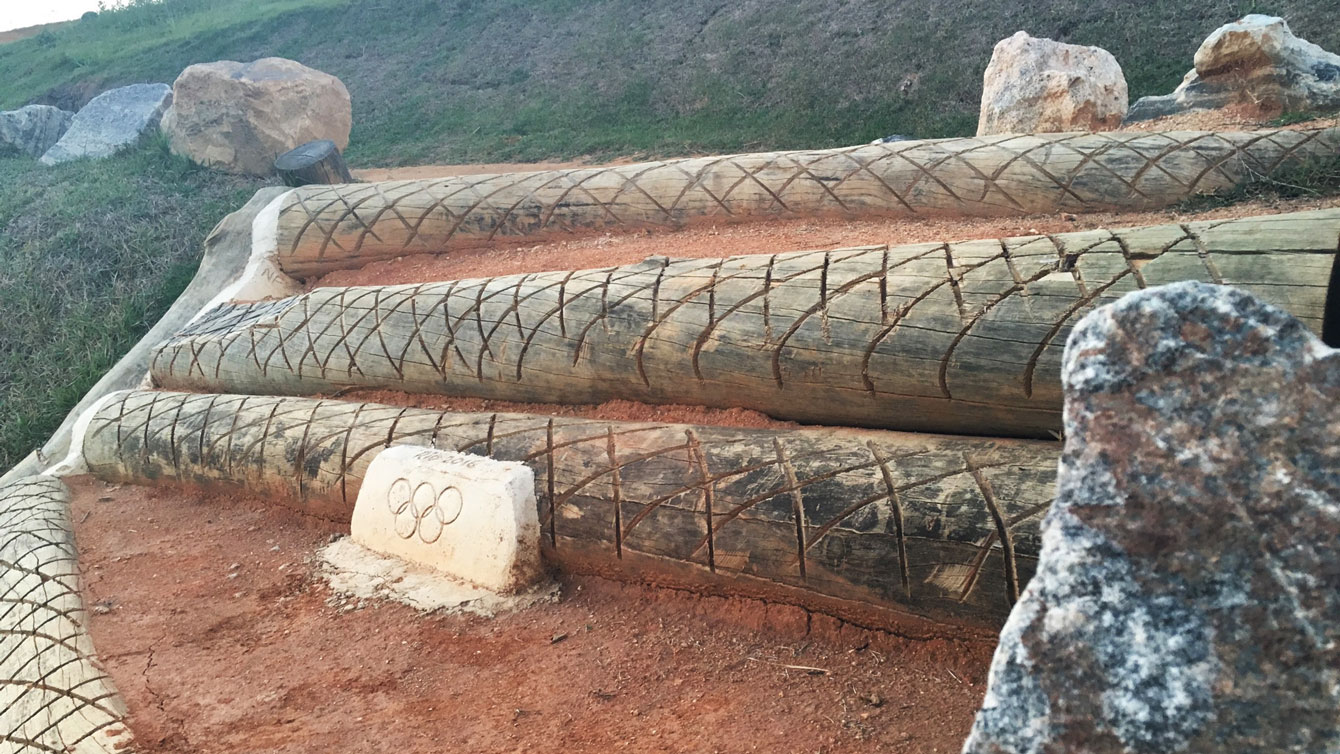 Keeping with the theme of cycling, Deodoro will also host the Game's mountain bike competitions. The rocky course will be the perfect place for Raphaël Gagné and Léandre Bouchard to make their Olympic debuts, while London 2012 teammates Emily Batty and Catharine Pendrel to look make their first Olympic podium.
Whitewater Stadium
Related: Hello my name is Cameron Smedley
With five days to Rio 2016's Opening Ceremony's, slalom athletes have already began testing the waters in Deodoro. The Whitewater Stadium features a 250m training course as well as a 250m competition course, where Canadians Cam Smedley and Michael Tayler hit the water on August 6th.
Olympic Hockey Centre
Related: Men's Field hockey team receives special Olympic nomination
After being created for the 2007 Pan American Games, the Olympic Hockey Centre was renovated in preparation for Rio 2016. Canada's men's field hockey squad was one of the nation's first teams to arrive in Rio and have already taken to the pitch in preparation for their first match on August 6th.
The Deodoro zone will also host Rio 2016's equestrian, shooting, basketball and modern pentathlon competitions. The Equestrian and Shooting Centres were both created for the 2007 Pan Am Games. Since then, the equestrian venue was expanded to accommodate dressage, jumping and eventing competition as well as trainers and horse accommodations. While the shooting ranges were modernized and an additional temporary range was created for event finals.
Watch: Deodoro zone Rio 2016 Flyover
Basketball teams will play in both Deodoro's Youth Arena and Barra's Carioca Arena 1, giving spectators the opportunity to explore two of Brazil's Olympic zones. Modern pentathletes will get very familiar with Deodoro, as they compete in Deodoro Stadium, Youth Arena, Equestrian and Aquatics Centres.