Weekend Roundup: Two-time world champ leads Team Canada's winning ways
An Olympic champion reigns again and a World Cup rookie builds on the super start to her season.
Those are the quick headlines of what happened with Team Canada this weekend. Here are the details:
Trampoline
READ: Rosie MacLennan crowned trampoline world champion in St. Petersburg
Rosie MacLennan did it again! The two-time Olympic champion is now a two-time world champion in individual trampoline after taking gold on Saturday at the FIG World Championships in St. Petersburg, Russia. MacLennan earned 57.180 points in the final to place ahead of China's Zhu Xueying (57.080) and Russia's Yana Pavlova (56.405), who took silver and bronze.
This was the third medal of the week for MacLennan. On Thursday, Team Canada took home the bronze medal in the first-ever team all-around event. MacLennan them teamed with Sarah Milette to win silver in the synchronized trampoline event on Friday.
Ice Hockey
READ: Canada wins silver at Four Nations Cup
Canada finished the Four Nations Cup in Saskatoon with a silver medal on Saturday after falling 5-2 to the United States 5-2 in the final. This was the 21st time that Canada and the United States played each other in the Four Nations Cup final. Canada had posted a 2-1 record in the round robin, defeating Sweden and Finland.
Short Track Speed Skating
READ: Alyson Charles wins gold in the 1000m at the Salt Lake City World Cup
READ: Steven Dubois races to short track bronze in Salt Lake City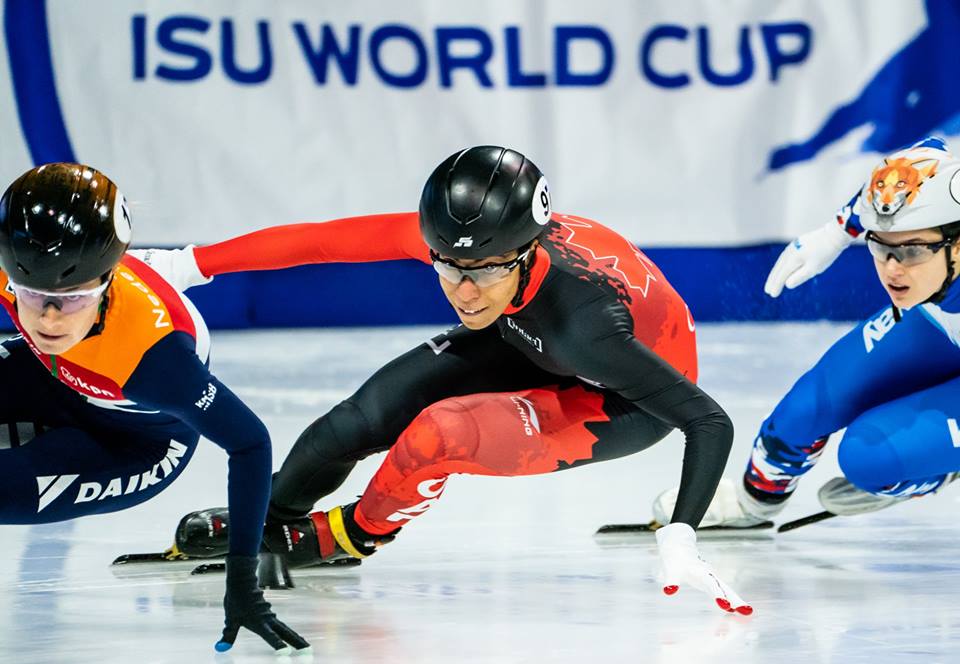 Alyson Charles had an outstanding weekend in Salt Lake City where she earned her first career World Cup victory. Charles finished with a time of 1:31.324 to take the top prize in the 1000m. This is the fourth medal of the season for Charles after three bronze medals last weekend in Calgary.
Steven Dubois was also successful over the weekend with bronze in the 1500m event on Saturday. Dubois finished the race in 2:13.424 to place behind the Netherlands' Sjinkie Knegt (2:13.113) and June Seo Lee of South Korea (2:13.214). This is his first individual World Cup medal, after winning gold with the relay last year.