Six Canadians set for judo's Olympic return to its birthplace
Three women and three men will represent Canada in judo at Tokyo 2020.
Leading the way is newly crowned world champion Jessica Klimkait, who will make her Olympic debut in the women's 57kg category. It was just in early June that she became only the second Canadian judoka to win a world title as she defeated Momo Tamaoki of Japan in Golden Score time in the final.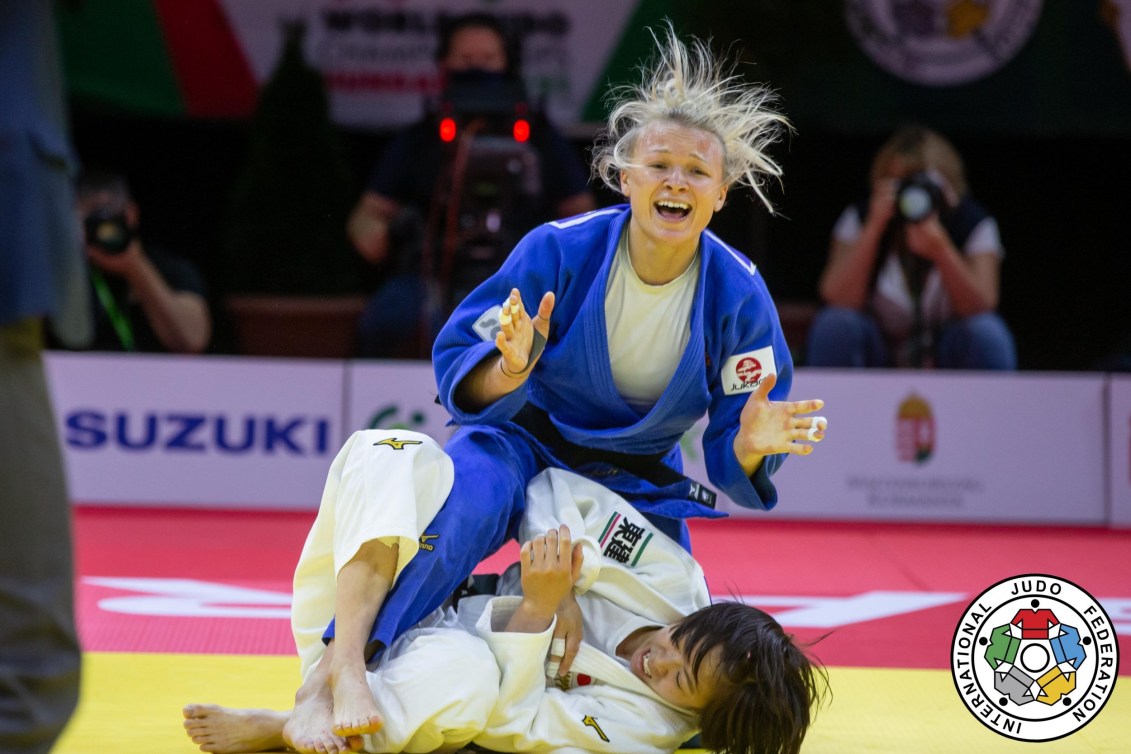 With that win came Klimkait's ticket to Tokyo 2020. She had gone into the worlds ranked second in the world in the 57kg weight class, behind only fellow Canadian Christa Deguchi. It had been previously decided that whoever of the two finished higher at the worlds would be nominated to the one Olympic spot the country is permitted to have in the event. But before an anticipated showdown could take place in the final, Deguchi lost her semifinal to Tamaoki.
Though that was Klimkait's first world championship medal, she has become one of Canada's most consistent judokas on the IJF World Tour, amassing eight Grand Slam medals, including three gold, two of which were won in 2020. She hasn't missed a podium thus far in 2021, winning bronze at the Doha Masters in January and silver at the Antalya Grand Slam in April. She is now the world number one in her weight class.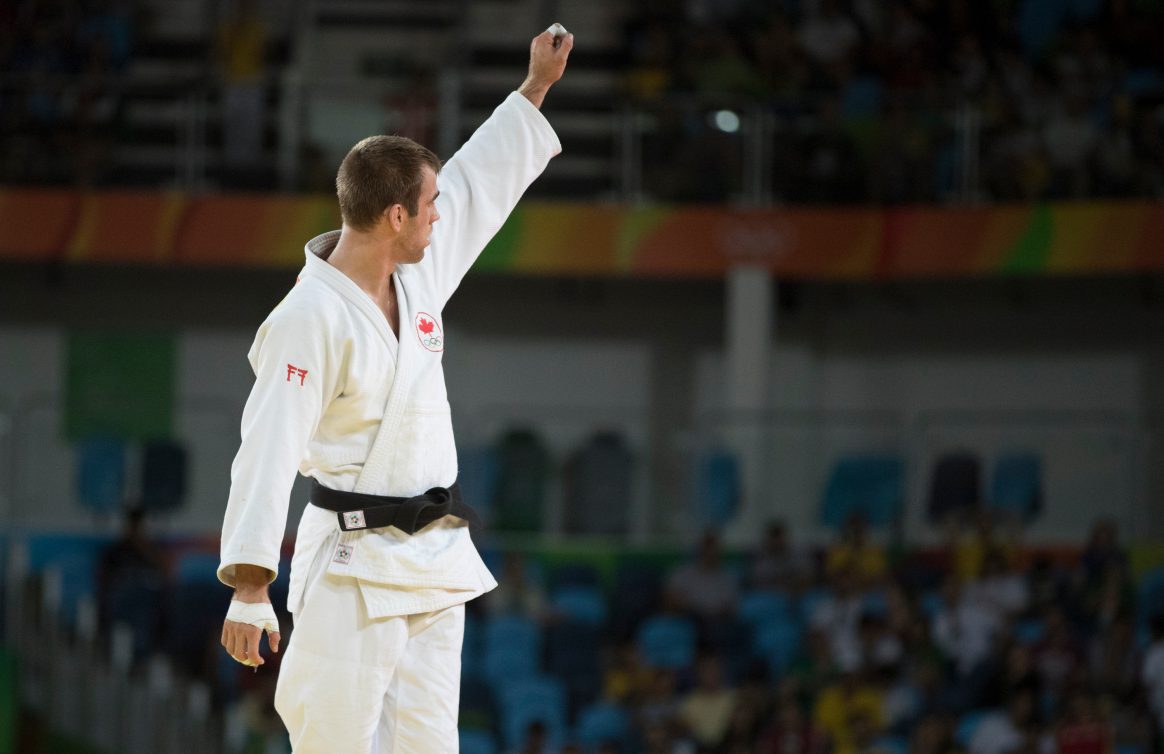 The most experienced judoka on the team will be Antoine Valois-Fortier, who will compete in the men's 81kg event at his third Olympic Games. In his debut at London 2012, he surprised many by winning bronze for Canada's first Olympic medal in judo since his coach Nicolas Gill won silver at Sydney 2000.
Valois-Fortier has since won three medals at the IJF World Championships, most recently a bronze in 2019, which came after two major injuries and subsequent surgeries sidelined him for seven months at a time in 2017 and 2018. He earned two Grand Slam podiums in 2020, a bronze in Paris and a silver in Hungary.
Arthur Margelidon hopes to finally make his Olympic debut after missing his moment at Rio 2016. He had qualified for those Games but broke his forearm in training just two weeks before competition was to begin in Brazil, putting him in the role of spectator instead. Since that disappointment, he's become an even stronger competitor in the men's 73kg event.
Margelidon now has five Grand Slam medals to his credit, with three of them being won since competition resumed in October 2020 following a stoppage for the COVID-19 pandemic. He also has five career Grand Prix podiums.
Catherine Beauchemin-Pinard is set to make her second straight Olympic appearance, this time in the women's 63kg weight class, which she moved up to following the 2017 World Championships. Since becoming the only Canadian to win two medals at the IJF Junior World Championships (silver in 2013 and bronze in 2014), Beauchemin-Pinard has won five Grand Slam medals, including two in 2021 when she took the title in Tbilisi and added a bronze in Antalya.
Shady El Nahas will wear the maple leaf in the men's 100kg division as he makes his Olympic debut. In his first year competing internationally in 2018, he won silver in his first ever Grand Slam event in Osaka. He has since added four more Grand Slam medals to his career total, including his first gold in March 2021 in Tbilisi. At this year's world championships, he fought his way into a bronze medal match before finishing in a tie for fifth.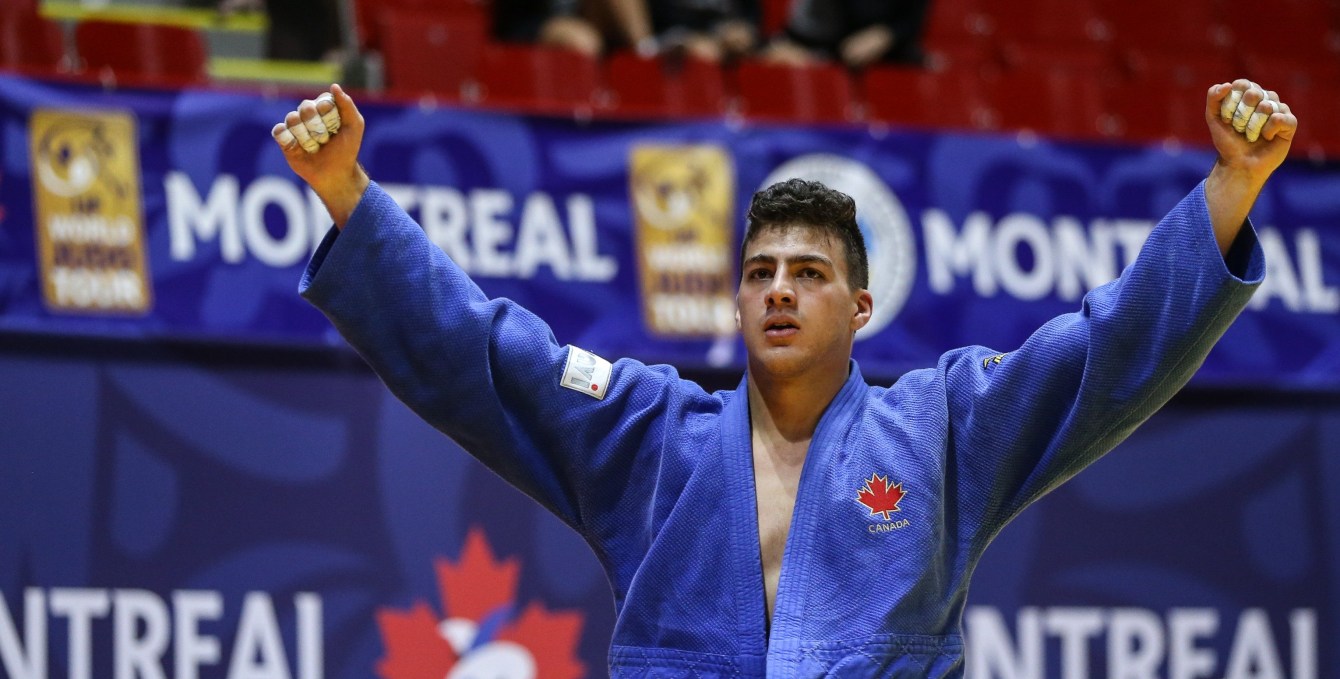 Ecaterina Guica will be competing in her second straight Olympic Games in the women's 52kg weight class. She earned her best world championship result in 2021 when she advanced to the third round and has three Grand Prix medals on her resumé. She won her first gold medal at the Pan American Championships in 2020.
Guica will be the first Canadian judoka in action in Tokyo when the women's 52kg event takes place on July 25. Klimkait and Margelidon will both compete on July 26, followed by Beauchemin-Pinard and Valois-Fortier on July 27. El Nahas will get his moment on July 29.
Japan is the birthplace of judo, making it all the more special to compete there this summer. The venue, Nippon Budokan, is considered the spiritual home of Japanese martial arts. It was initially built for Tokyo 1964 when judo made its Olympic debut, making it a major legacy of those Games. It was also the site of Canada's first Olympic judo medal when Doug Rogers won silver.
Thus far, only men have won Olympic judo medals for Canada. Mark Berger captured a bronze at Los Angeles 1984 before Nicolas Gill won his own bronze at Barcelona 1992 and then a silver at Sydney 2000. Valois-Fortier's bronze at London 2012 brought the total to five.
Team Canada Judokas at Tokyo 2020:
Catherine Beauchemin-Pinard (St-Hubert, QC) – Women's 63kg
Shady El Nahas (Mississauga, ON) – Men's 100kg
Ecaterina Guica (La Prairie, QC) – Women's 52kg
Jessica Klimkait (Withby, ON) – Women's 57kg
Arthur Margelidon (Montréal, QC) – Men's 73kg
Antoine Valois-Fortier (Quebec City, QC) – Men's 81kg