THE CANADIAN PRESS/Nathan Denette
Most memorable moments from the Tokyo 2020 Opening Ceremony
Though this Opening Ceremony was remarkably quieter than past Games, it was no less special. From honouring the legacy of Tokyo 1964 to training during a global pandemic and nearly 2000 drones lighting up the sky, it was a night to remember.
In case you forgot to set your alarm for the 7:00 am start time (ET), here are some of the memorable moments from this year's Opening Ceremony at Tokyo 2020.
Training Alone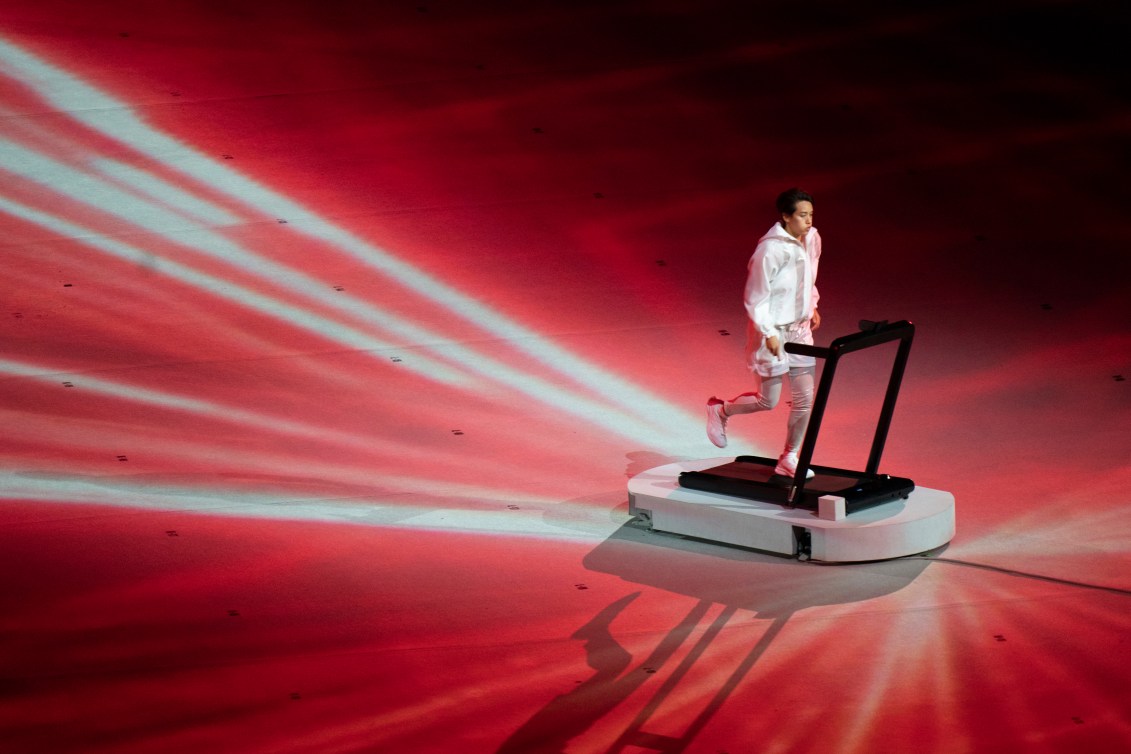 Olympic athletes have had to make massive adjustments in their preparation for Tokyo 2020. Whether training from home or in isolation, they adapted and overcame both physical and mental challenges. The Opening Ceremony started with a visual of this isolated training, before the performers came together to show that they were always connected by an invisible bond.
Carpentry Arts
In a nod to traditional Japanese carpentry arts, performers danced in a woodworking scene. Japanese tap dancer Kazunori Kumagai topped it off with a beautiful solo routine.
Legacy of Tokyo 1964
Athletes from each participating nation in the 1964 Tokyo Olympic Games brought seeds from their home countries to be planted throughout Japan. These seeds grew into an international array of trees and were harvested to make the Olympic rings presented in the Opening Ceremony. Lumber from pine and spruce trees represented Canada.
Cultural Outfits
The Opening Ceremony provides an incredible opportunity to get a glimpse into the world's cultures all in one place. Cultural traditional outfits were on display as each Olympic committee marched through the Olympic Stadium.
Flying the Flag
Basketball player Miranda Ayim and rugby sevens player Nathan Hirayama proudly led Team Canada into the Olympic Stadium. This is the first time that an athlete representing a team sport has been chosen as Canada's Opening Ceremony flag bearer.
Stronger Together
1824 drones lit the night sky in the form of a globe as the Suginami Junior Chorus started singing "Imagine" by John Lennon. They were then joined by Grammy award winners Angélique Kidjo (Africa), Alejandro Sanz (Europe), John Legend (Americas), and Keith Urban (Oceania).
Tribute to Frontline Workers
Athletes that have dedicated their time, efforts, and talents to fighting COVID-19 on the frontline carried the Olympic rings before passing the flag to essential workers from Tokyo.
The Flame is Ignited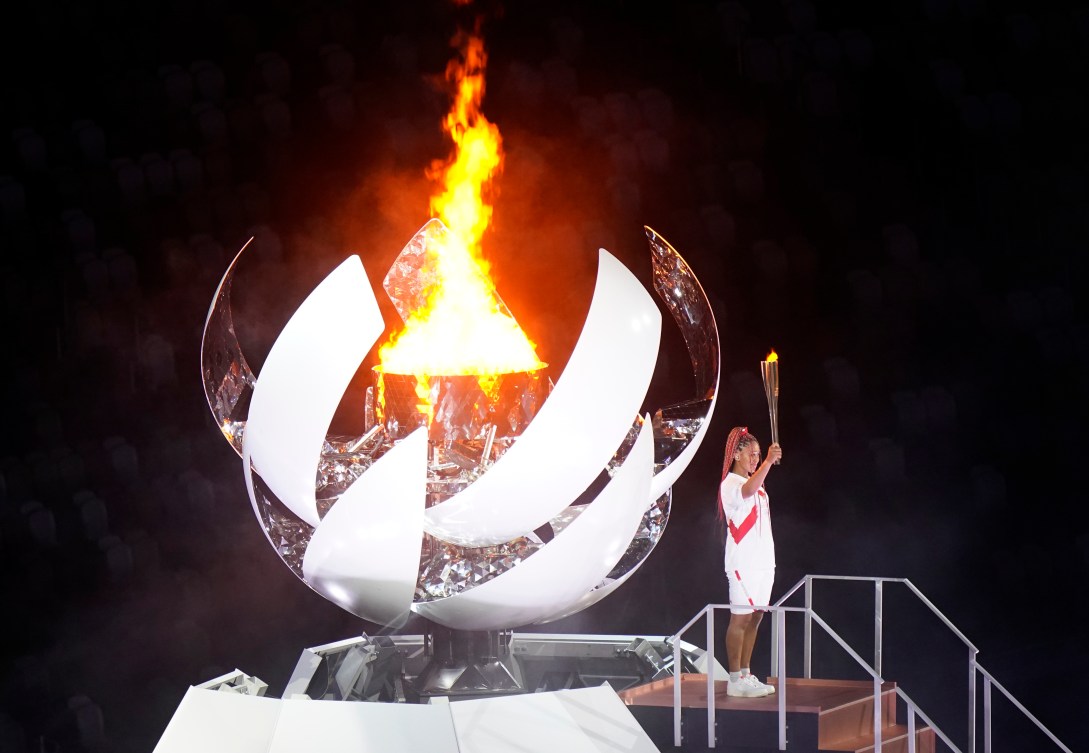 Naomi Osaka was the final torch bearer, climbing to the top of a mountain inspired by Mount Fuji. The sphere opened like a flower to embody vitality and hope, and the Olympic cauldron was lit. This marked the close of the Opening Ceremony, and the beginning of the Tokyo 2020 Olympic Games.