Beach Volleyball World
Humana-Paredes and Wilkerson win bronze at Ostrava Elite16 beach volleyball event 
Melissa Humana-Paredes and Brandie Wilkerson are heading home from the Ostrava Elite16 beach volleyball tournament with their first international medal as a team.
The Canadian duo left nothing to chance against the Swiss team of Nina Brunner and Tanja Hüberli, winning in straight sets of 21-16, 21-14, to secure bronze in Sunday's third-place draw.
"The teams here are elite calibre, but we've been working very hard," Wilkerson said in a post-match interview. "We have an amazing team [and] an amazing coach, so every game we were focused and we had our eye on the prize."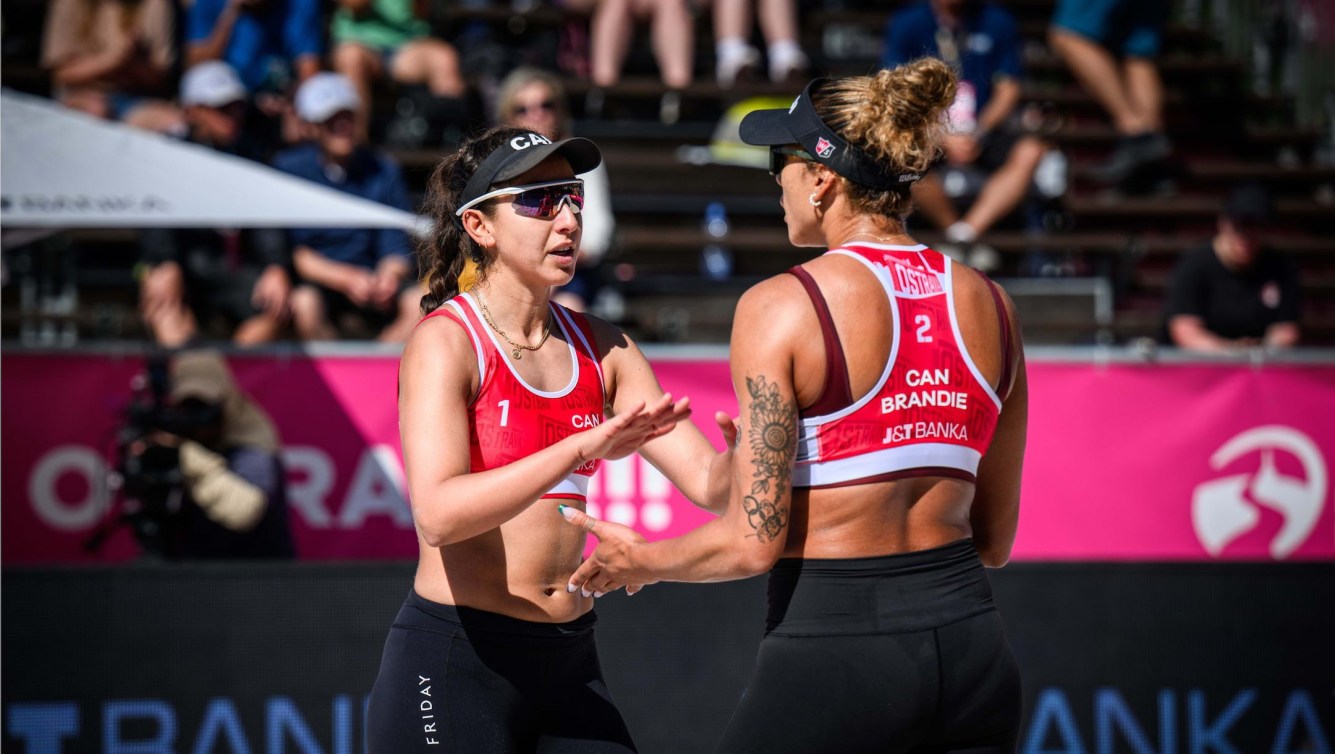 The Toronto athletes, who joined forces in late October in a quest for a medal at Paris 2024, are playing in just their third tournament together.
They went undefeated at the tournament until their semifinal match to Americans Terese Cannon and Sarah Sponcil (19-21, 23-21, 15-13).
Previously in their quarterfinal match, the Canadians topped Kristen Nuss and Taryn Kloth of the United States 2-1 (21-19, 13-21, 15-12).