Beach Volleyball
Canadian Olympic Medal Count
0
0
1
Sport Overview
Beach Volleyball at Paris 2024
Venue: Eiffel Tower Stadium
Competition Dates: July 27-August 10 (Days 1-15)
Events: 2 (1 men, 1 women)
Trivia: Test your knowledge!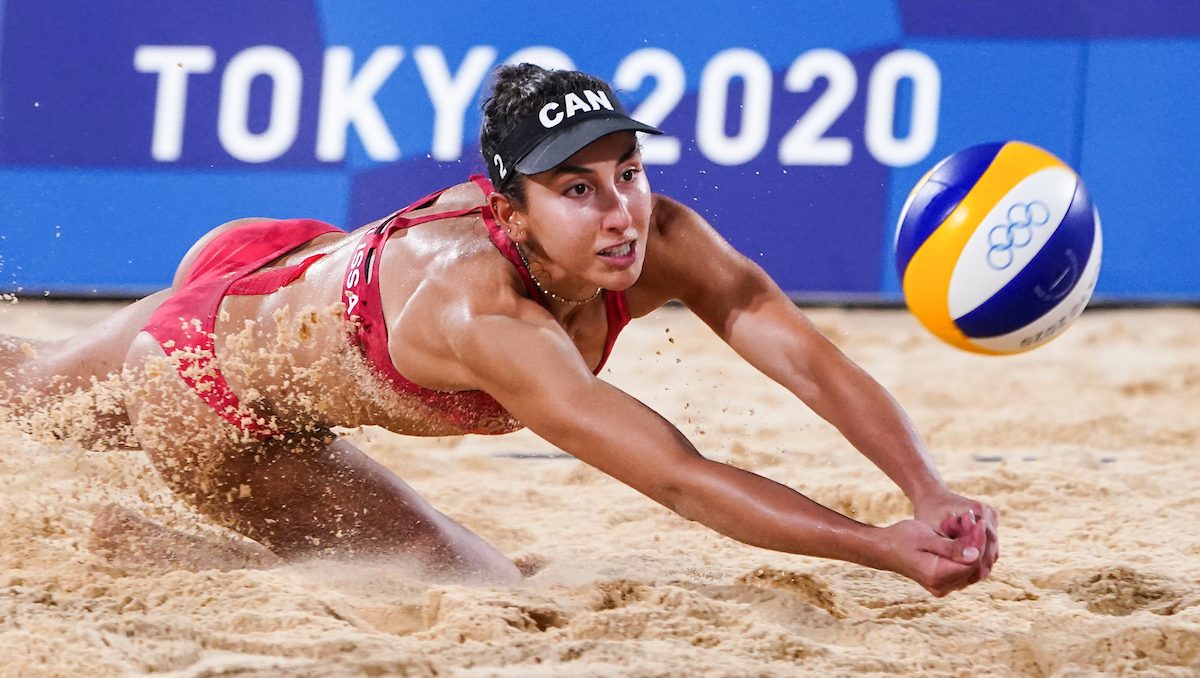 Beach volleyball takes the complexity of the indoor game and adds the difficulty of playing in sand, as well as having to rely on only one teammate, to hit the ball onto the ground in the opponent's court. A beach volleyball court measures 16m x 8m and is divided in half by a net that has a height of 2.43m for men and 2.24m for women.
All matches are a best-of-three sets. The first two sets go to 21 points, with a winning margin of two points, while a third and deciding set goes to 15 points, with a winning margin of two points. Teams can score a point by winning a rally, regardless of who served.
Both the men's and women's Olympic tournaments begin with the 24 two-player teams divided into six pools for a preliminary round robin within each pool. The winning team in a match receives two points in the standings while the losing team receives one point. The top two teams in each pool advance to a Round of 16, along with the two best third place teams. The remaining third place teams play off in a lucky loser round to determine the final two places in the Round of 16. At this point, the tournaments become single elimination brackets, narrowing down to the semifinal winners who play for gold and silver while the semifinal losers play for bronze.
Canada's Olympic Beach Volleyball History (Pre-Paris 2024)
Canada's only Olympic beach volleyball medal came during the sport's Olympic debut at Atlanta 1996 when John Child and Mark Heese defeated Portugal's Joao Brenha and Miguel Maia 2-0 to claim bronze.
Canada's best result in a women's Olympic beach volleyball tournament is fifth place, meaning the teams advanced to the quarterfinals. The first to do it were Guylaine Dumont and Annie Martin at Athens 2004, followed by Sarah Pavan and Heather Bansley at Rio 2016. At Tokyo 2020, both Canadian duos – Pavan & Melissa Humana-Paredes and Bansley & Brandie Wilkerson – were quarterfinalists.
Canadian Medallists
| Event | Athlete | Finish | Games |
| --- | --- | --- | --- |
| Men | John Child, Mark Heese | Bronze | Atlanta 1996 |
Teams