Luge
Team Canada Medal Count
0
1
1
Sport Overview
Luge at Beijing 2022
Venue: Yanqing National Sliding Centre
Competition Dates: February 5-10 (Days 1-6)
Events: 4 (1 men, 1 women, 2 mixed)
Trivia: Test your knowledge!
Luge athletes compete on an ice track, beginning their ride by sitting on an open fiberglass sled. At the top of the track they grab two handles and rock back and forth to build momentum. After bursting from the start area, they use spiked gloves to paddle along the ice for more acceleration before lying down on their backs with feet stretched out in front and heads kept low to maintain an aerodynamic position. Racers steer the sled by shifting their body weight as well as pressing in on the two runners with their feet. Speeding around high-banked curves at speeds upwards of 130 km/hr, lugers can experience a pull equal to five times the force of gravity. All luge events are timed to the thousandth of a second (0.001).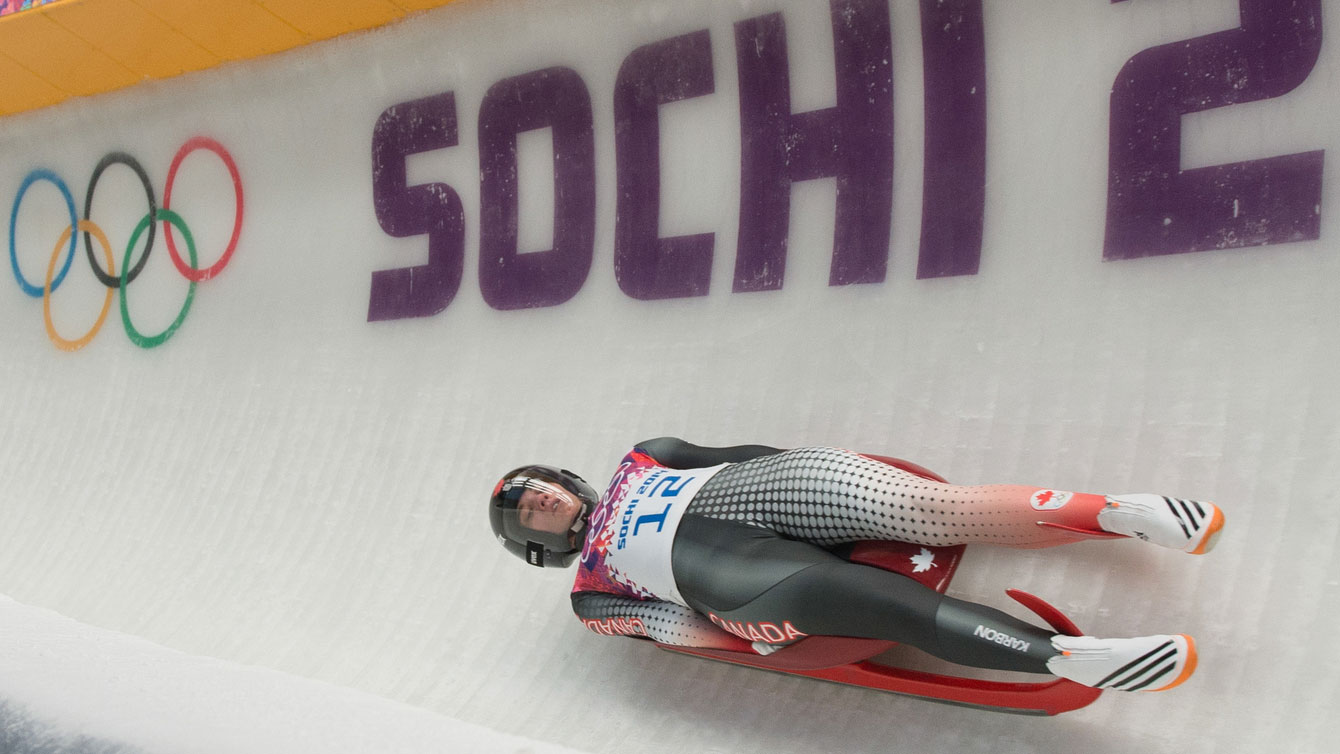 In the men's and women's singles events, the racer with lowest cumulative time after four runs wins. In doubles, only the times of two runs are totalled. The men begin at the highest start position. At Beijing 2022, they will race over a distance of 1583m. The women and doubles will race over 1475m.
The team relay features teams of one woman, one man, and one doubles sled, starting in that order from the women's start position. As each sled crosses the finish line, the athletes must hit a touch pad hanging over the track which opens the start gate for the next sled. The clock doesn't stop running until the doubles sled reaches the finish and the team's overall time is determined. Final results are based on one run for each team.
Canadian History (Pre-Beijing 2022)
Canada won its first Olympic luge medals at PyeongChang 2018. Alex Gough made the historic breakthrough when she captured bronze in the women's singles event. Two days later, she joined with Sam Edney (men's singles) and Tristan Walker & Justin Snith (doubles) to win silver in the team relay.
Their exuberant celebration came four years after their disappointment at Sochi 2014 where the team relay, Gough in singles, and Walker & Snith in doubles all finished just off the podium in fourth place. Edney posted Canada's best ever men's singles result at PyeongChang 2018, placing sixth.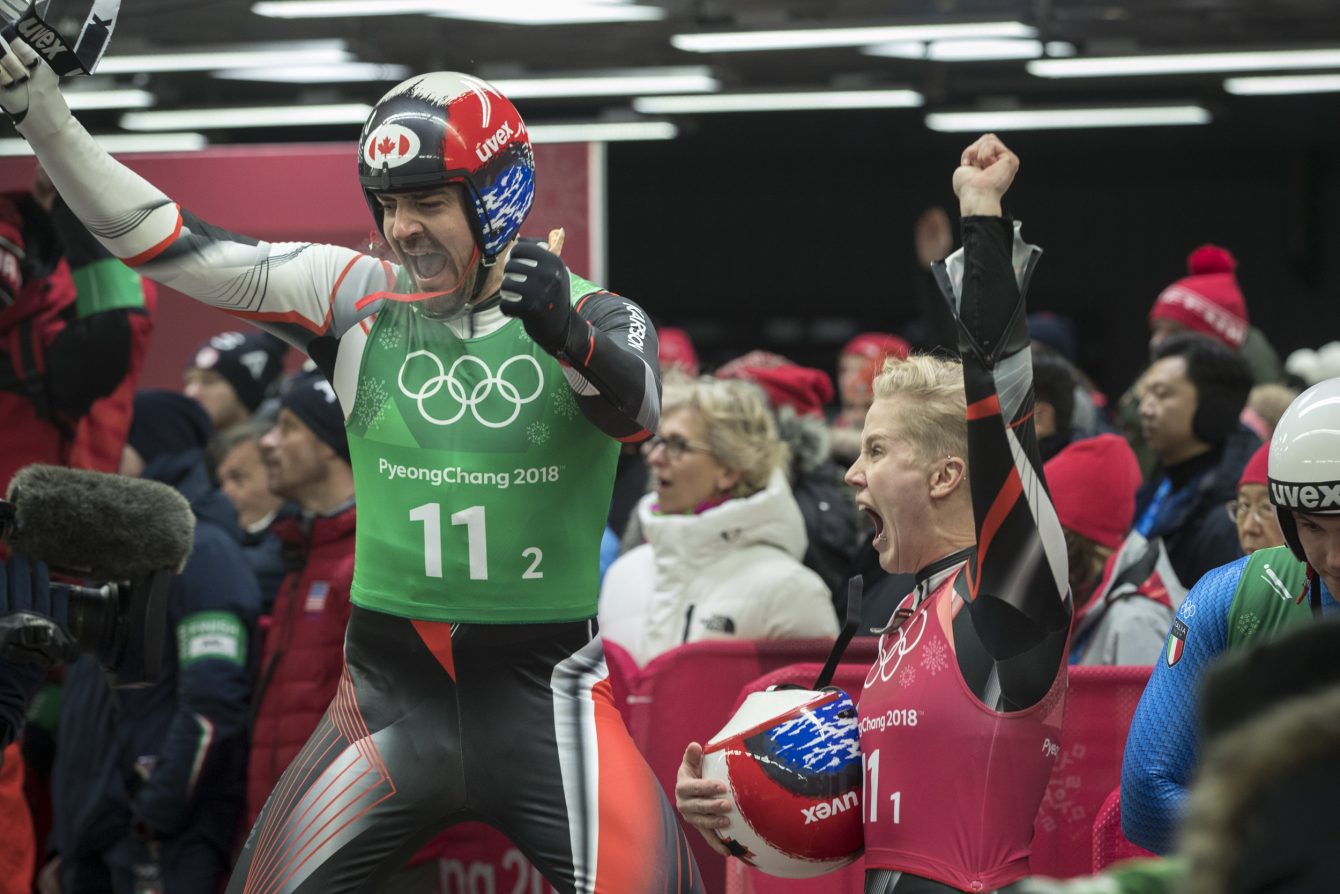 Canadian Medallists
| Event | Athlete | Finish | Games |
| --- | --- | --- | --- |
| Team Relay | Alex Gough, Sam Edney, Tristan Walker, Justin Snith | Silver | PyeongChang 2018 |
| Singles - Women | Alex Gough | Bronze | PyeongChang 2018 |
Teams