Triathlon
Canadian Olympic Medal Count
1
1
0
Sport Overview
Triathlon at Tokyo 2020
Venue: Odaiba Marine Park
Competition Dates: July 26-27, 2021 (Days 3-4)
Events: 3 (1 men, 1 women, 1 mixed)
Trivia: Test your knowledge!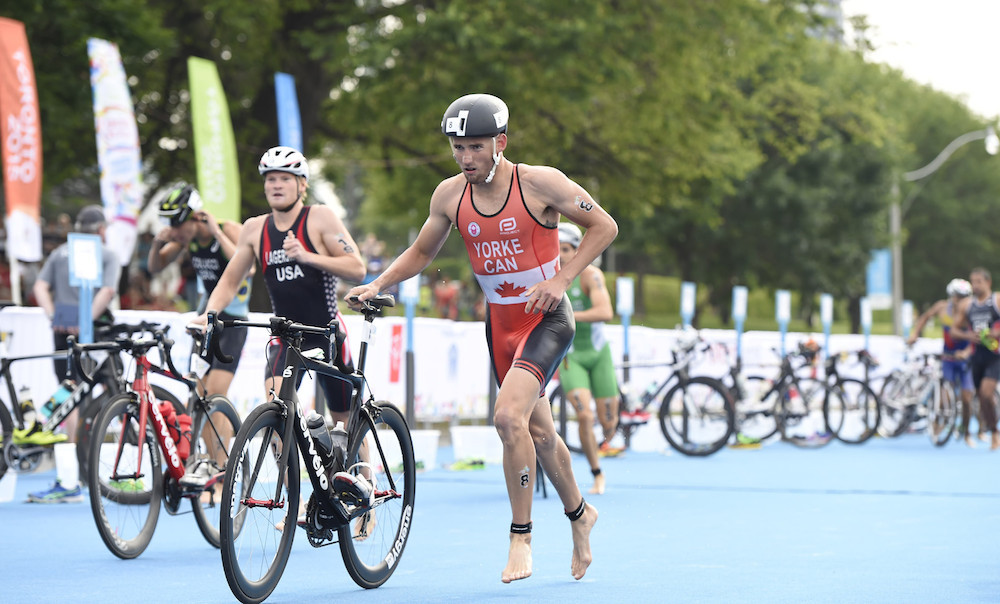 Both the men's race and the women's race are contested over the same course with a 1.5km swim, a 40km bike ride and a 10km run. The swimming leg begins with a mass start from either land or a pontoon. As athletes finish the swim, they proceed to the transition area to prepare for the cycling leg. To make the transition quicker, the athletes often have their bike shoes attached to the bike pedals. As the athletes finish the bike ride, they go through the transition area again to prepare for the running leg. The clock continues to run throughout the transition phases, so it is vital to make the change from discipline to discipline as quickly as possible. The first athlete to cross the finish line is the winner.
The mixed team relay will make its Olympic debut at Tokyo 2020. Each team is composed of two men and two women. Each team member completes a short course triathlon (300m swim, 8km bike, 2km run) before tagging off to a teammate. The action is fast and often unpredictable with frequent overtaking, making it a thrilling event for spectators.
Canada's Olympic History (Pre-Tokyo 2020)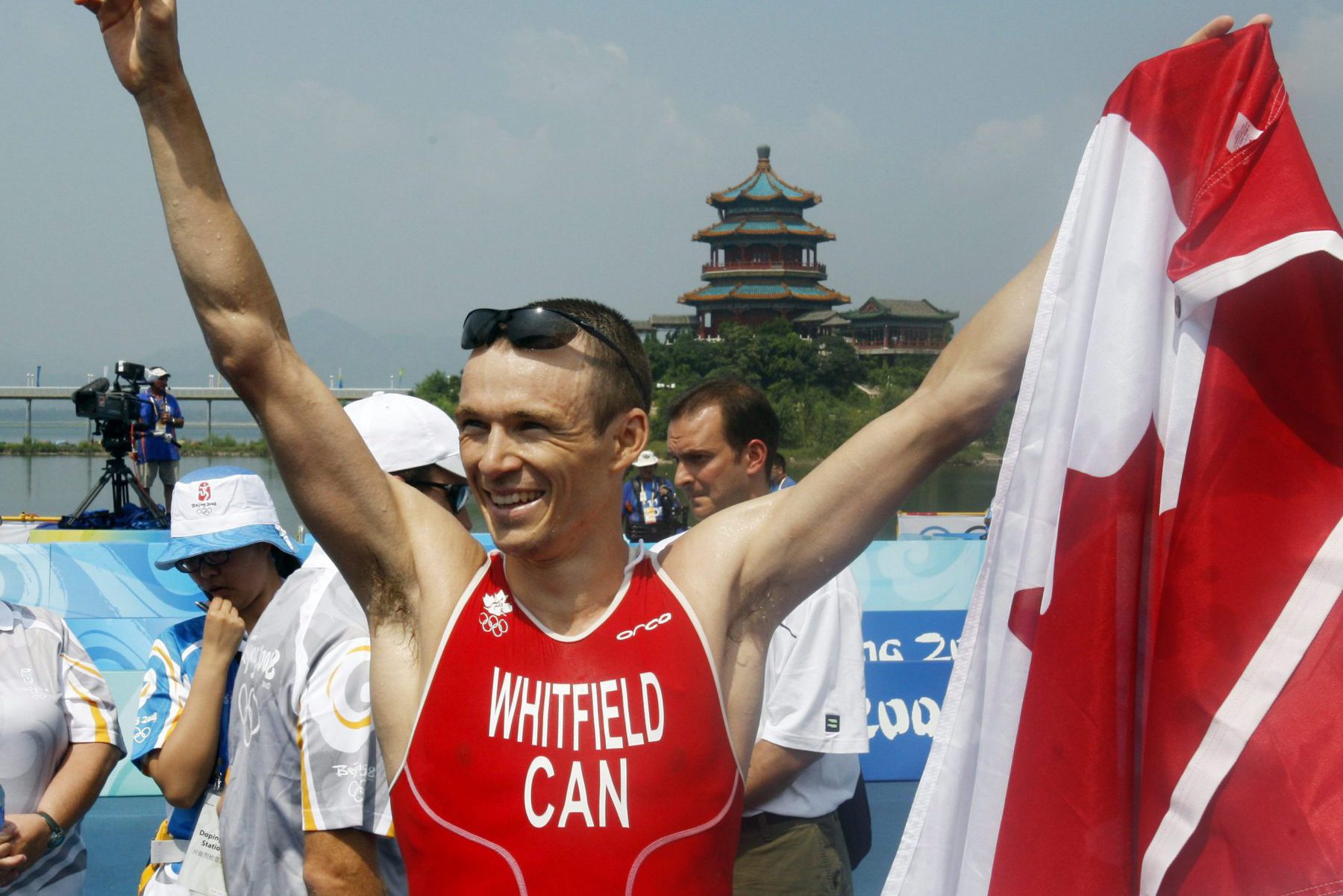 Both of Canada's Olympic triathlon medals belong to Simon Whitfield. He won gold in the sport's debut at Sydney 2000 and silver at Beijing 2008, both times relying on his sprint ability in the run to put him on the podium. He was only one of two men to compete in the first four Olympic triathlons.
Canadian Les McDonald was the first ever president of the International Triathlon Union, which was created in 1989 after the IOC expressed interest in including triathlon on the Olympic program but wanted an event shorter than the Ironman triathlon which began in the late 1970s.
Canadian Medallists
| Event | Athlete | Finish | Games |
| --- | --- | --- | --- |
| Men | Simon Whitfield | Gold | 2000 Sydney |
| Men | Simon Whitfield | Silver | 2008 Beijing |
Teams