Team Canada's Most Iconic Hockey Jerseys
The jersey that Team Canada women's and men's hockey teams will be wearing in PyeongChang 2018 has been revealed.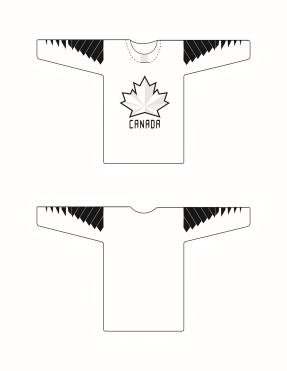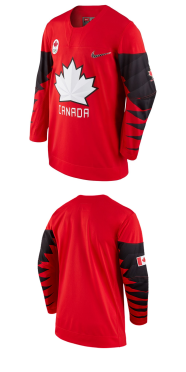 The hockey jersey is a popular piece every Olympic Winter Games, so we wanted to take a look back at the most iconic jerseys worn by Team Canada.
The OG
Canada certainly did not go unnoticed in its first outing on Olympic ice, winning gold in this mustard yellow wool sweater. This choice of color may seem surprising, but Canada had not yet adopted its current red and white flag. Also, in the early days of Olympic hockey it was a club that represented the country, not a national team, explaining why we see the Winnipeg Falcons logo on the shoulders.
The Classic
Less is more and apparently it played quite well for Canada at the first official Olympic Winter Games. Ending the tournament with an incredible 110 goals against only three, Canada was not only seen as the best hockey nation in the world but also set the tone for many years of wearing similar jersey designs at the Games.
 The Blue, White and Red
New era, new team, new look. After 16 years of absence at the top of the podium, Canada finally found its place in a completely different uniform. Inspired by the Royal Canadian Air Force, the blue, white and red made its first appearance, marking the beginning of a series of uniforms in the color palette.
The Cursed
Same jerseys and disappointing results (4th) at Sarajevo 1984 and Calgary 1988. No wonder this edition of the uniforms has never – ever – been seen again.
The Over-the-Top
Fifteen. This is the number of times the logo of the company that made the uniforms for Albertville 1992 is found on each jersey.
The Good Old Days
READ: 4 Olympic hockey champs tell you why the jersey matters
This version of the jersey was worn by some of the most iconic Canadian hockey players of all time. Patrick Roy, Ray Bourque and Wayne Gretzky will forever be remembered wearing this uniform at Nagano 1998.
The Iconic
READ: Hockey Canada Unveils Team Canada's 2010 Olympic and Paralympic Jersey
The same good old red and white look of Canada with a touch of modernity. Special mention to the golden band that surrounds the maple leaf as Canada made it's intentions clear to opposing countries.
The High-Tech
READ: Hockey Canada jersey for Sochi 2014 – an evolution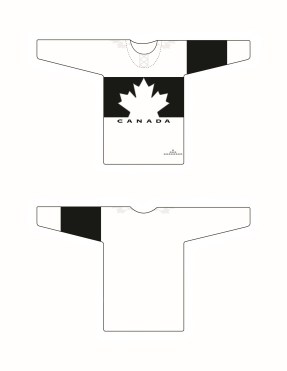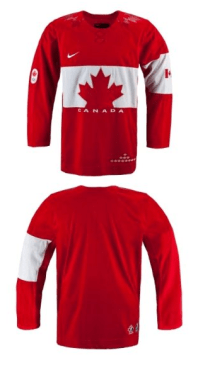 Made from 73% recycled polyester and 15% lighter than the 2010 jersey, the Sochi 2014 jerseys are the most environmentally friendly and technologically advanced on this list. These new designs, besides being beautiful, are also full of meaning. For example, inside the neck of each of these shirts are twelve golden maple leaves representing the number of gold medals won by Canada in Olympic and Paralympic hockey (8 men, 3 women, 1 sledge). They added two medals to this haul by winning the men's and women's tournaments at Sochi 2014.SaveSave
SaveSave
SaveSave
SaveSave
SaveSave
SaveSaveSaveSave