Vancouver Games Top 10 – #3
#3: Women's hockey Gold medal win
The Olympics are filled with unforgettable moments. Stories of teamwork, sportsmanship and triumph flood the news and capture our attention. The Vancouver 2010 Olympic Winter Games were no different. From the opening ceremony to the golden goal, the home Olympics were filled with some amazing moments. As the 10th anniversary of the Vancouver 2010 Games approaches, we will be reliving the top 10 moments of the Vancouver 2010 Olympics through our eyes. This is #3.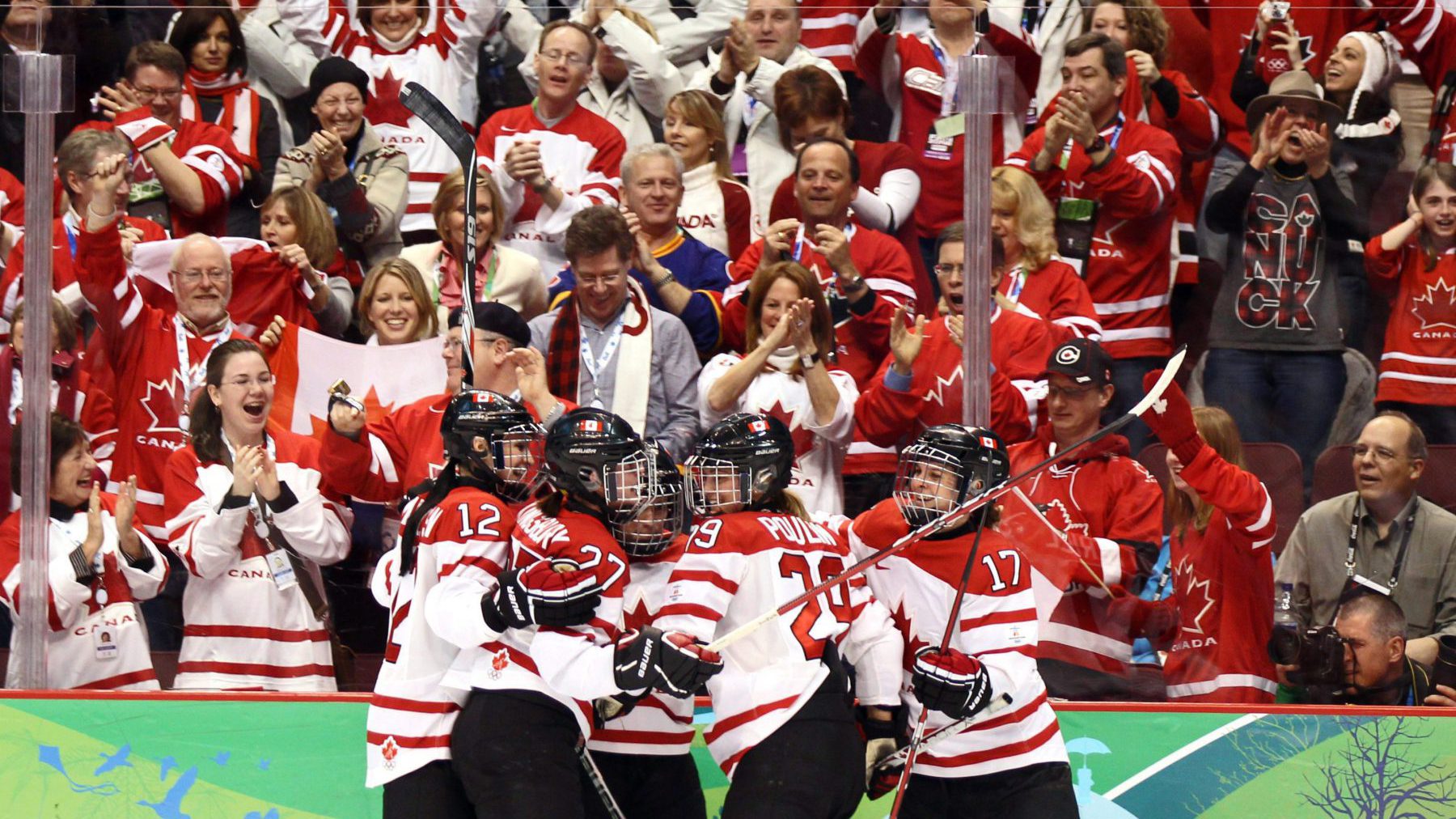 Team Canada's Marie-Philip Poulin (29) celebrates with teammates after scoring the first goal against the United States during first period women's gold medal Olympic hockey action at the 2010 Winter Olympic Games in Vancouver, Thursday, Feb. 25, 2010. THE CANADIAN PRESS/Jonathan HaywardHockey is Canada's game.
The feel of the blade on the ice, the sound of the puck hitting the back of the net and the roar of the crowd after a win.
RELATED: Unveiling the jersey: women strike gold at home
Team Canada is no stranger to Olympic Gold in hockey, which made for an even more intense show off between Canada and the US in the women's gold medal hockey game in Vancouver.
But our women took the game early. Scoring two quick goals in the first period, they took a comfortable lead into the second and never gave it up.
That would be the final score.
The Canadian women's hockey team locked it up and threw away the key.
The home-town crowd erupted into cheers while the players embraced on the ice. Marie Philippe Poulin, Hayley Wickenheiser and the team celebrated as gold medals were hung around their necks and the Canadian flag was raised.
RELATED: Remembering Vancouver 2010, Canada's best Winter Games
After all was said and done, the Canadian women's team celebrated as any good Canadian would a hockey game, by sharing beers as a team, on centre ice.
It is hard to believe 10 years have passed since the Canadian women's hockey team triumphed in Vancouver. From the beginning of the tournament they were an unbeatable force which propelled them to a shutout 2-0 victory. Their determination, persistence and grit are why we want to relive this moment and more leading up to the 10 year anniversary of the Vancouver 2010 Olympic Winter Games.
Stay tuned for more information on how you can get involved with the 10th anniversary celebrations in Vancouver!