RBC Training Ground seeks the next wave of Olympic hopefuls
The Olympic dream never sleeps — and neither does the search for Canada's top athletic talent.
Enter RBC Training Ground, a national identification program launching its eighth season in search of Canadian Olympic hopefuls.
Since the search first started in 2016, the program has tested over 12,000 athletes, more than 1600 of which were identified by National Sport Organizations (NSOs) as having Olympic potential — many in a sport they hadn't considered before.
The result?
Thirteen RBC Training Ground alumni have become Olympians and seven have won Olympic medals. More recently, the program saw eight RBC Training Ground athletes compete at Tokyo 2020, bringing home two golds, one silver and one bronze. That was followed by five more alumni competing at the 2022 Olympic Winter Games in Beijing, bringing home three bronze medals.
Who will be identified next? Here's everything young athletes need to know about participating in RBC Training Ground in 2023.
What is RBC Training Ground?
RBC Training Ground is a free program that seeks out young Canadian athletes with Olympic potential. Participants are evaluated against high-performance training tests under the watchful eye of NSO partners. Athletes identified as having high potential receive funding and other forms of support — like structured mentorship opportunities — to hopefully reach an Olympic podium.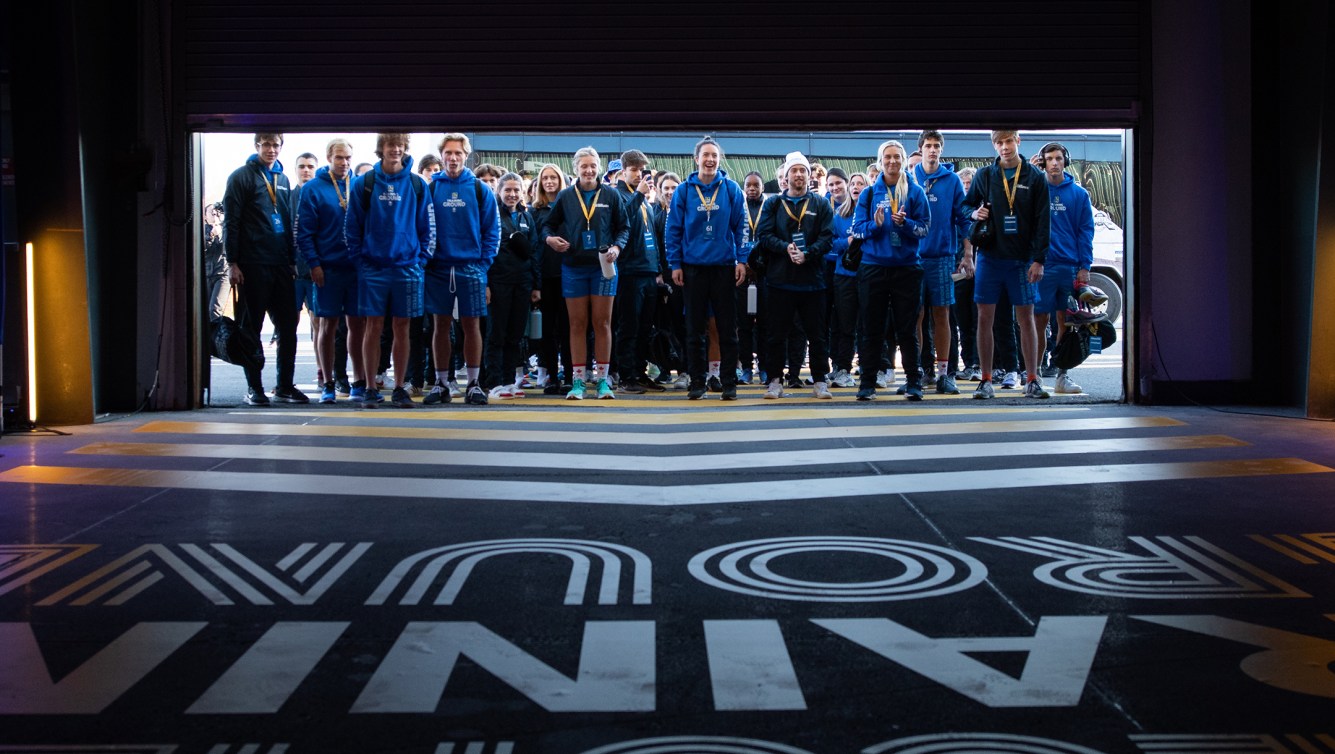 When and where will RBC Training Ground be held?
RBC Training Ground returns in 2023 with plans for 17 free in-person qualifying events across the country starting in January.
The top athletes are then invited to the National Final and will compete for one of 30 RBC 'Future Olympian' spots that receive additional funding support to help with the many expenses elite athletes take on to compete at the highest level.
You can find more information, including how to register, the tests you'll compete in (to assess speed, strength, power, and endurance), as well as qualifier dates and locations of all local RBC Training Ground events by clicking here.
Who can participate in RBC Training Ground?
Canadians aged 14 to 25 years old from all sports backgrounds and skill levels are eligible to participate in RBC Training Ground, regardless of experience. Our defined age bracket helps participating NSOs identify athletes who can develop into Olympic hopefuls based on long-term athlete development and the Canadian Sport for Life program.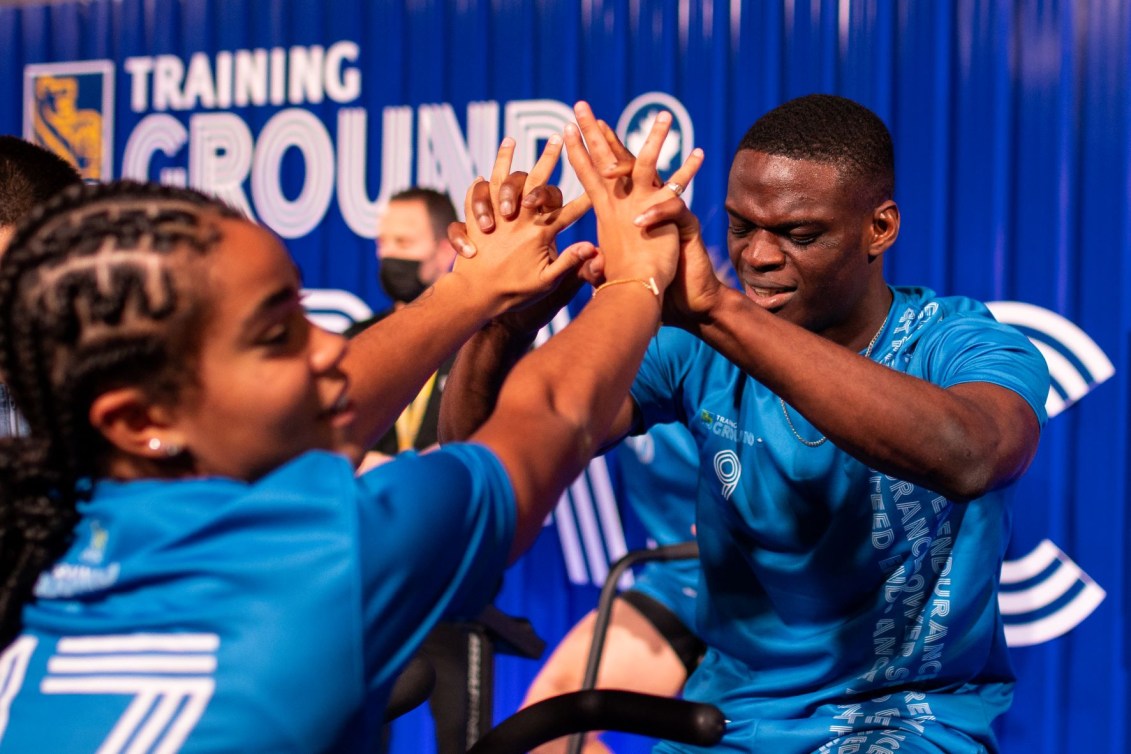 What National Sports Organizations are recruiting during the 2023 RBC Training Ground season?
Current NSO partners of the RBC Training Ground program include:
Boxing Canada; Canoe Kayak Canada; Climbing Escalade Canada; Cycling Canada Cyclisme; Freestyle Canada, Luge Canada; Rowing Canada Aviron, Rugby Canada; Speed Skating Canada; Triathlon Canada; Volleyball Canada; and Wrestling Canada.
How can I register for RBC Training Ground?
Registration and the most up-to-date event information for all local RBC Training Ground events is available at RBCTrainingGround.ca.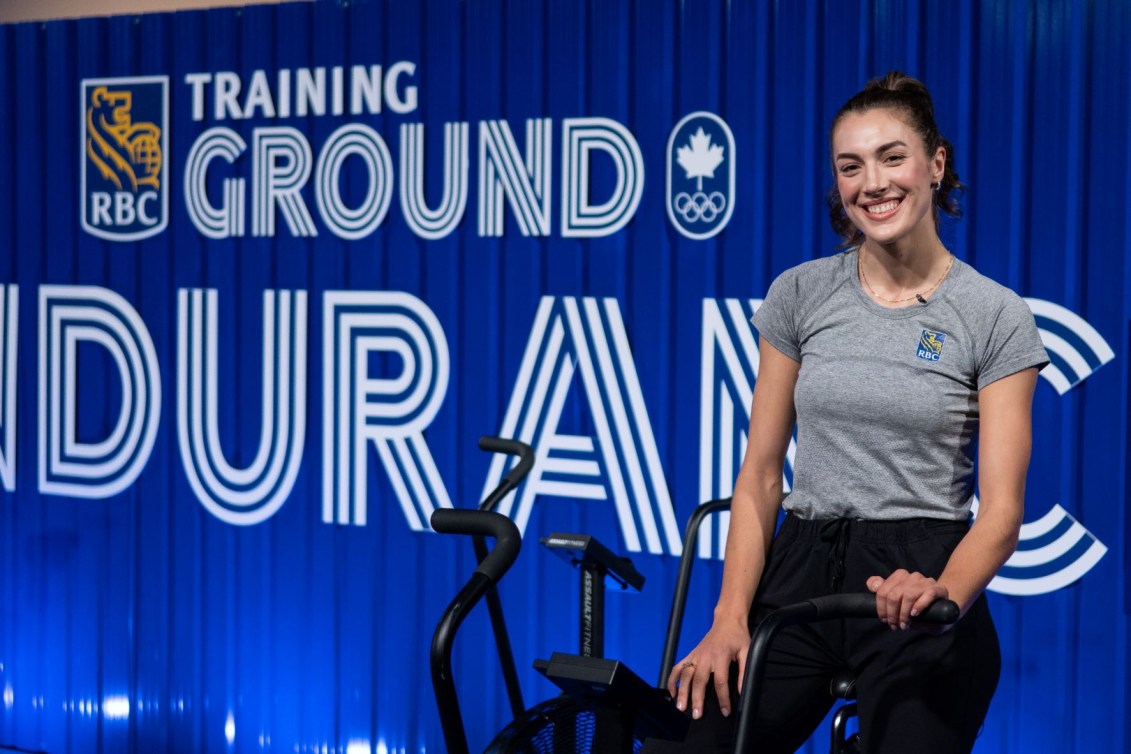 What is the partnership between RBC and the Canadian Olympic Committee?
Since 1947, RBC has been a champion in supporting Team Canada. RBC and Team Canada share values of excellence, teamwork, diversity, and commitment. RBC has committed more than $13 million to support Next Gen athletes through RBC Training Ground and the Canadian Olympic Foundation. In addition, RBC also helps to prepare current and newly retired Olympians for life after sport through the RBC Olympians program.