Bobsleigh
Team Canada Medal Count
5
2
4
Sport Overview
Bobsleigh at Beijing 2022
Venues: Yanqing National Sliding Centre
Competition Dates: February 13-16, 18-20 (Days 9-11, 14-16)
Events: 4 (2 men, 2 women)
Trivia: Test your knowledge!
Bobsleds are built to hold one, two or four athletes. Beginning with a running start, crews push their sleds approximately 50 metres before jumping in and speeding more than 1000 metres down an ice track.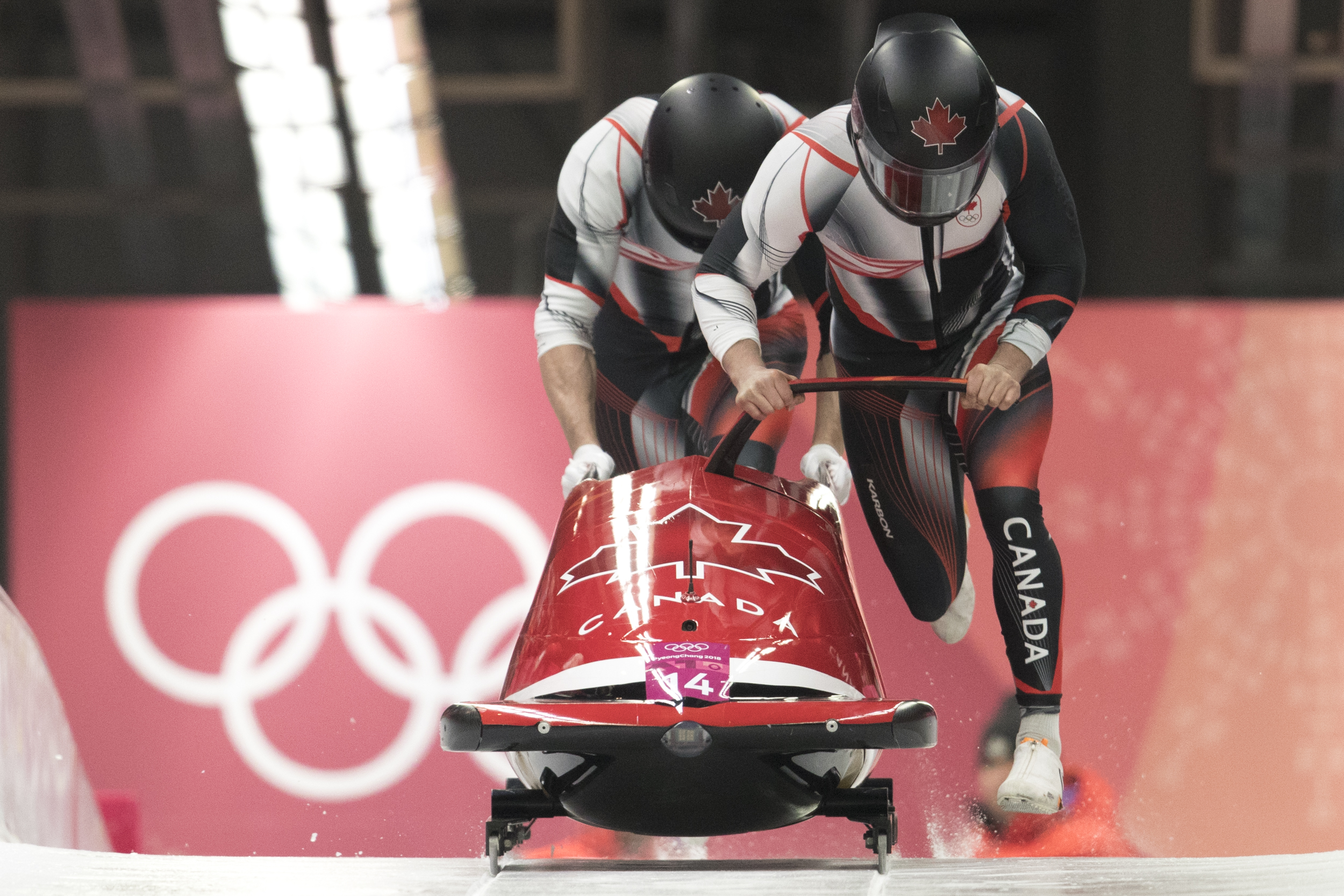 Men and women compete in separate two-man events, in which each sled includes a pilot and a brakeman. For the 2022 Olympic Winter Games, the four-man event will once again be exclusively for male athletes, though women are still permitted to race the event at other competitions. To give women a second medal event, Beijing 2022 will mark the Olympic debut of the women's monobob in which the pilot is the only crew member.
All four events consist of four heats held over two days. The crews with the lowest cumulative times, measured to the hundredth of a second (0.01), are the winners.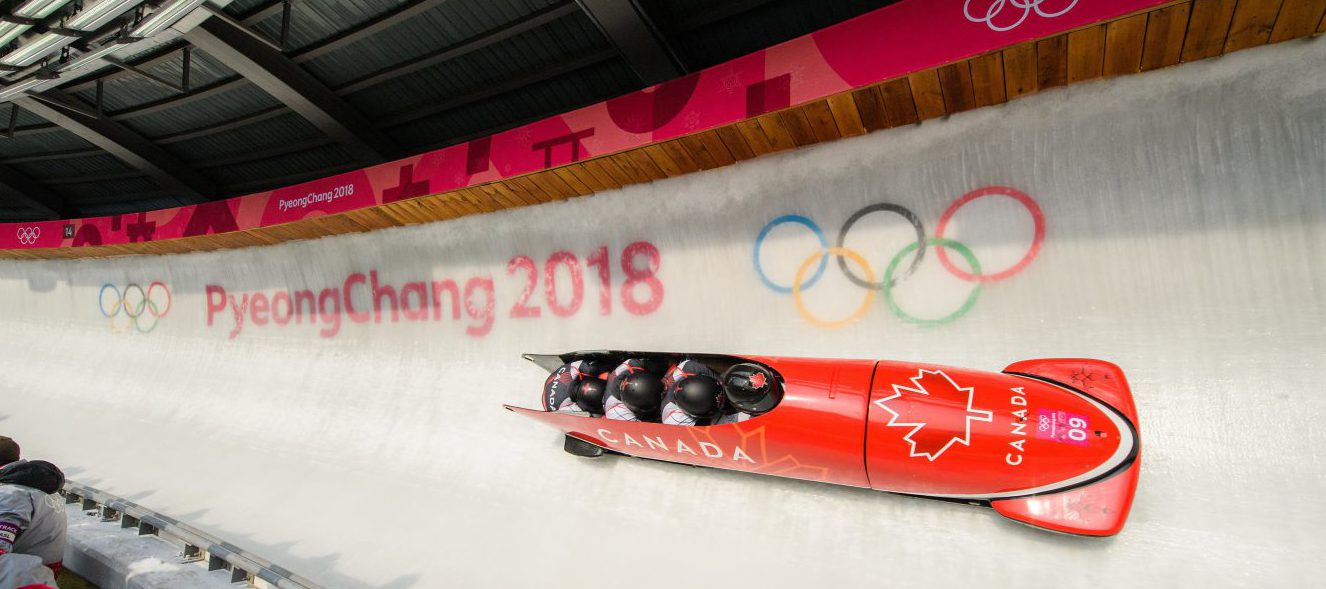 A four-man sled has a maximum length of 3.8m with a total maximum weight (including athletes and equipment) of 630kg. Both two-man sleds have a maximum length of 2.7m. Men's sleds can have a total maximum weight of 390kg while the women's sleds can have a maximum total weight of 325kg. A women's monobob will have a maximum weight of 247kg.
Canadian History (pre-Beijing 2022)
Canada had its most successful Olympic bobsleigh performance at Vancouver 2010, winning three medals, highlighted by the gold and silver in the women's two-man by Kaillie Humphries (with Heather Moyse) and Helen Upperton (with Shelley-Ann Brown). Lyndon Rush also piloted his four-man sled (with Chris Le Bihan, David Bissett and Lascelles Brown) to bronze.
Humphries and Moyse successfully defended their gold medal at Sochi 2014. That came 50 years after Canada's first Olympic bobsleigh gold was won by the four-man crew of Vic Emery, Doug Anakin, Peter Kirby and John Emery at Innsbruck 1964.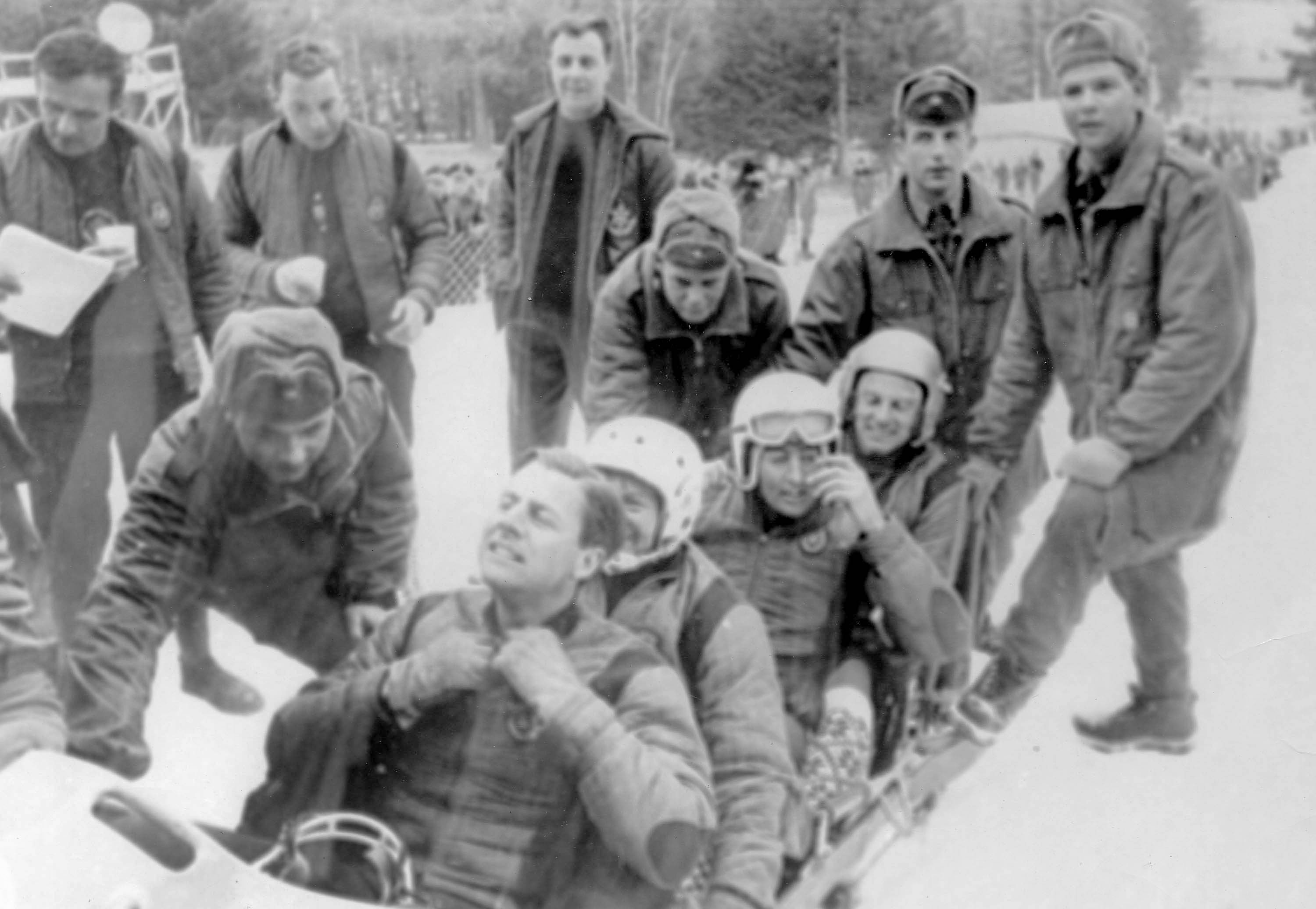 There have only ever been two ties for gold in Olympic bobsleigh history and Canada was involved both times. At Nagano 1998, Pierre Lueders and Dave MacEachern shared the top step of the podium with an Italian team. Two decades later, Justin Kripps and Alex Kopacz finished with the exact same time as a German team at PyeongChang 2018.
It was also in PyeongChang that Humphries became Canada's most decorated Olympic bobsledder when she won bronze with brakeman Phylicia George, who made her own history by becoming the first Black Canadian woman to compete at the summer and winter Olympic Games. Right behind Humphries with two medals are Lueders and Brown who won two-man silver together at Turin 2006.
Canadian Medallists
| Event | Athlete | Finish | Games |
| --- | --- | --- | --- |
| Men's Four-Man | Vic Emery, Doug Anakin, Peter Kirby, John Emery | Gold | Innsbruck 1964 |
| Men's Two-Man | Pierre Lueders, Dave MacEachern | Gold | Nagano 1998 |
| Women's Two-Man | Kaillie Humphries, Heather Moyse | Gold | Vancouver 2010 |
| Women's Two-Man | Kaillie Humphries, Heather Moyse | Gold | Sochi 2014 |
| Men's Two-Man | Justin Kripps, Alex Kopacz | Gold | PyeongChang 2018 |
| Men's Two-Man | Pierre Lueders, Lascelles Brown | Silver | Turin 2006 |
| Women's Two-Man | Helen Upperton, Shelley-Ann Brown | Silver | Vancouver 2010 |
| Men's Four-Man | Lyndon Rush, Chris Le Bihan, David Bissett, Lascelles Brown | Bronze | Vancouver 2010 |
| Women's Two-Man | Kaillie Humphries, Phylicia George | Bronze | PyeongChang 2018 |
| Women's Monobob | Christine de Bruin | Bronze | Beijing 2022 |
| Men's Four-Man | Justin Kripps, Ryan Sommer, Cam Stones, Ben Coakwell | Bronze | Beijing 2022 |
Teams