Canoe/Kayak – Slalom
Sport Overview
Canoe/Kayak Slalom at Paris 2024
Venue: Vaires-sur-Marne Nautical Stadium – Whitewater
Competition Dates: July 27-August 1, August 3-5 (Days 1-6, 8-10)
Events: 6 (3 men, 3 women)
Trivia: Test your knowledge!
The six Olympic canoe/kayak slalom events are all contested by solo paddlers, with men and women competing in K-1 (kayak), C-1 (canoe) and X-1 (kayak cross) events. The kayak cross events are new to the Olympic program at Paris 2024.
Competitors in canoe events use a single-bladed paddle. They kneel in the boat with their legs tucked under their body. Competitors in kayak events use a double-bladed paddle and are seated in their boats.
The K-1 and C-1 events begin with a two-run qualification round, from which only a competitor's single best time is counted. That determines who advances to the one-run semifinal. From there, the top 12 boats move on to the one-run final. In each run, paddlers individually navigate their way through a series of 18 to 25 gates suspended above the water, which are re-set between runs. At least six of those gates must be navigated in an upstream direction and are coloured red while the downstream gates are coloured green.
Courses are between 150 metres and 400 metres in length and generally take 90-110 seconds to complete. A two-second penalty is added to the time it takes a competitor to complete the course if a gate is touched by the body, boat or paddle. A missed gate is assessed a 50 second penalty.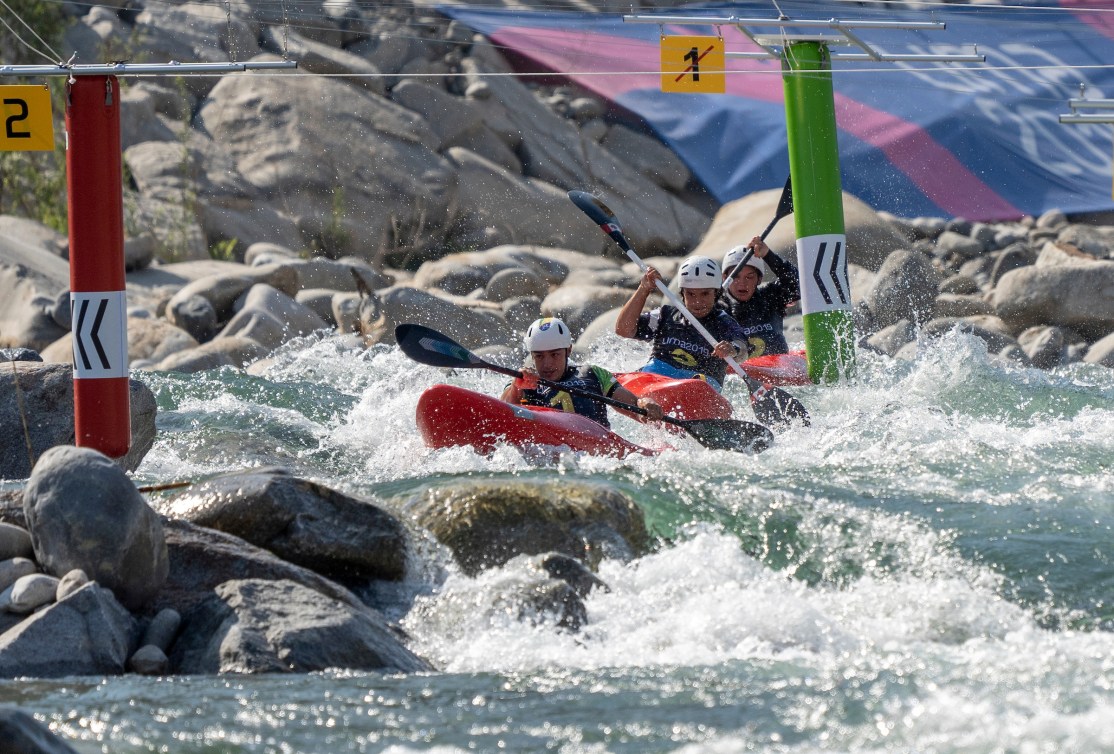 Kayak cross races begin with four competitors in their boats sliding off a ramp two metres above the water. Hitting the course at the same time, they race through four to six downstream gates and two pairs of upstream gates, the latter set up so paddlers can choose to navigate up left or up right. The competition proceeds in a knockout format, with the first two finishers in each heat moving on to the next round until four remain to race in the final for the medals.  
Incidental contact is permitted between boats, but one athlete cannot deliberately hold back another. Each paddler must perform a mandatory kayak roll – a complete 360-degree flip of their boat – in a specific area of the course. Success in kayak cross races is more dependent on the tactics used by each paddler than pure speed.
Canada's Olympic Canoe/Kayak Slalom History (Pre-Paris 2024)
Canada has been competing in canoe/kayak slalom at the Olympic Games since the sport's debut. While no Canadian has won a medal, David Ford came the closest with his fourth place finish in the men's K-1 event at Athens 2004. The two-time world medallist competed in a remarkable five straight Olympic Games, beginning at Barcelona 1992.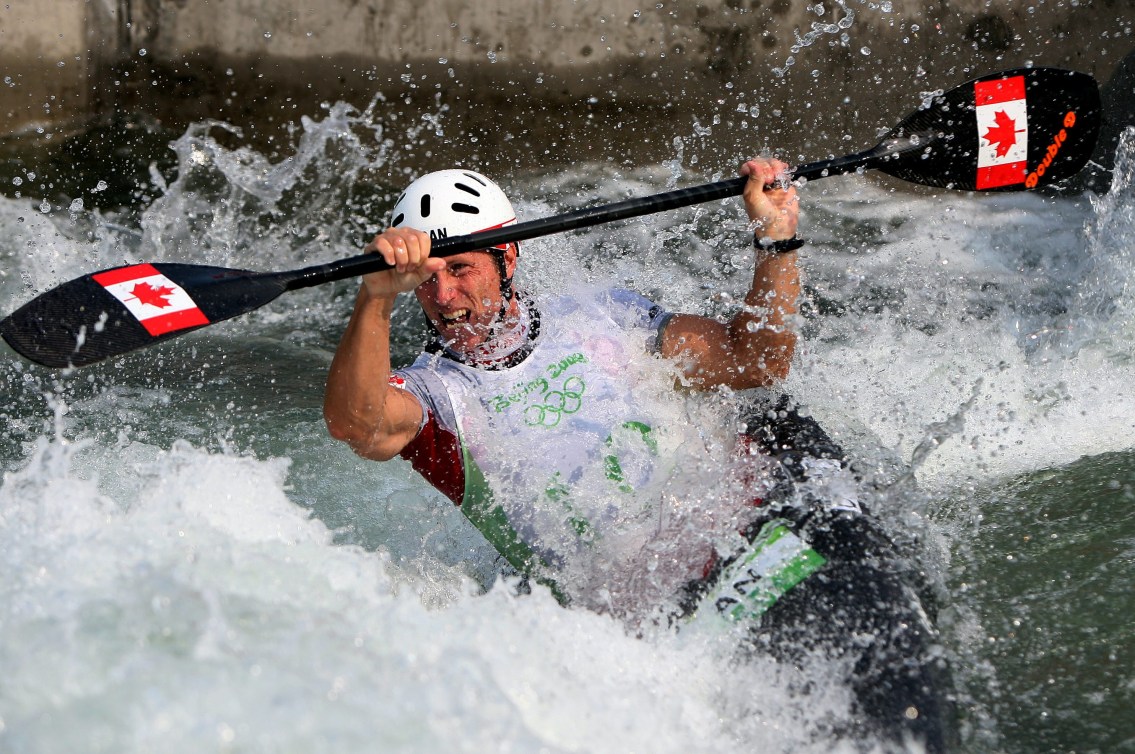 Canada's best result in women's competition was the eighth-place finish in K-1 by Joanne Woods at Barcelona 1992 and Margaret Langford at Atlanta 1996. The top Canadian performance in men's C-1 is the ninth-place finish by Jamie Cartwright at Athens 2004. Haley Daniels represented Canada in the Olympic debut of women's C-1 at Tokyo 2020.
Olympic Canoe/Kayak Slalom History
Canoe/kayak slalom events were first included on the Olympic program at Munich 1972. But there was a 20-year gap before canoe/kayak slalom returned as a permanent Olympic sport, starting at Barcelona 1992.
Up to and including Rio 2016, the program had included three men's events (K-1, C-1, C-2) and one women's event (K-1). It was at Tokyo 2020 that the sport became gender equal, with a women's C-1 event replacing the men's C-2 as women competed in Olympic canoe events for the first time. A further change for Paris 2024 saw the addition of a kayak cross event for each gender.  
Teams