Cycling – Track
Canadian Olympic Medal Count
1
2
5
Sport Overview
Track Cycling at Tokyo 2020
Venue: Izu Velodrome
Competition Dates: August 3-9 (Days 10-16)
Events: 12 (6 men, 6 women)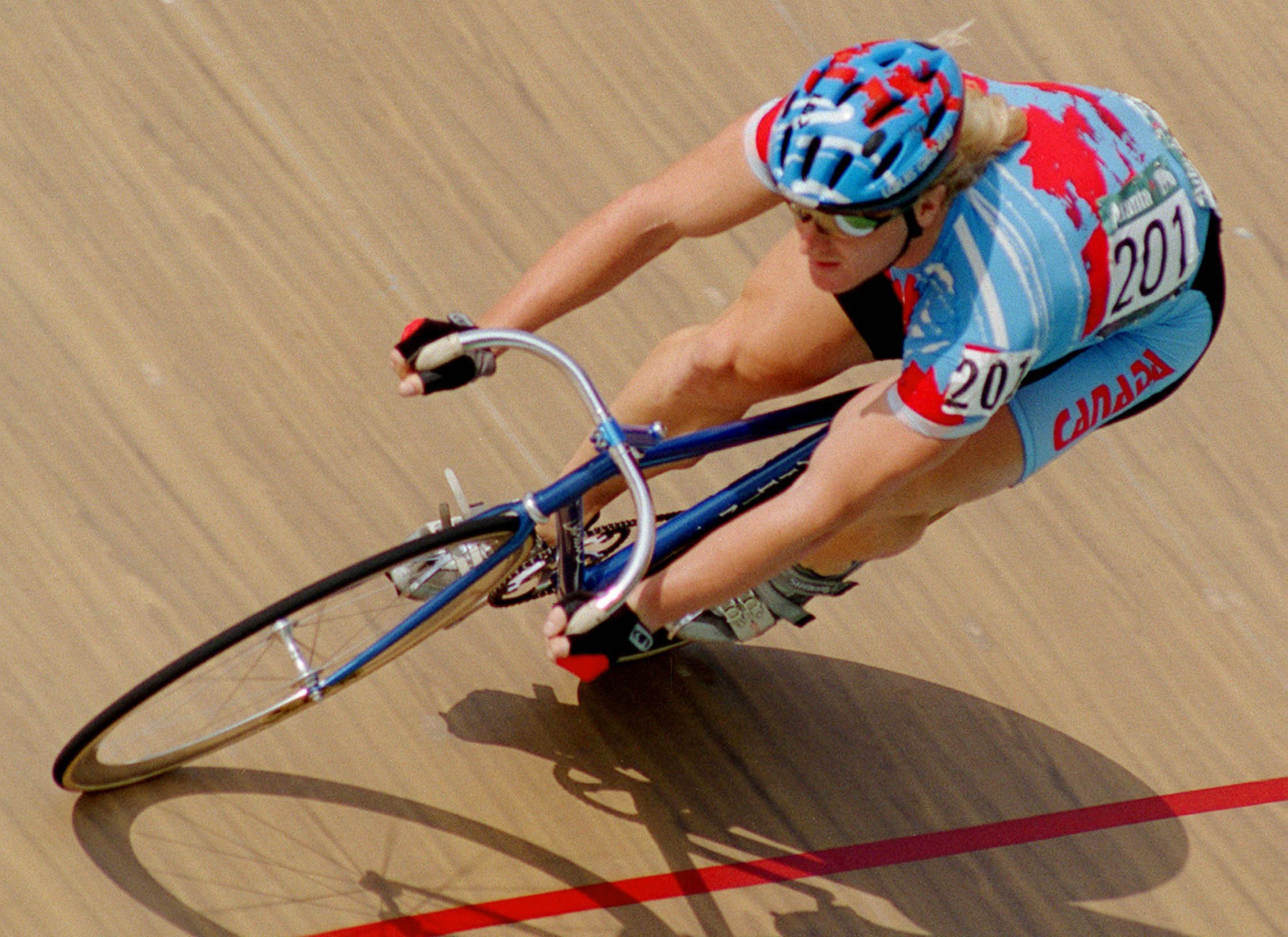 There are six different events on the Olympic program, all of which have men's and women's events.
Sprint: A tactical one-on-one match race over three laps. The knockout competition includes best-of-three match-ups beginning in the quarterfinals. Watch for the cat-and-mouse tactics as two riders competing side-by-side pedal slowly for two laps while carefully jockeying for position until a final sprint to the finish.
Team Sprint: A match race in which two teams begin on opposite sides of the track. Men's teams feature three riders over three laps while women's teams have two riders over two laps. After completing a lap, the lead rider of each team pulls out of the race, meaning only one rider for each team finishes the race.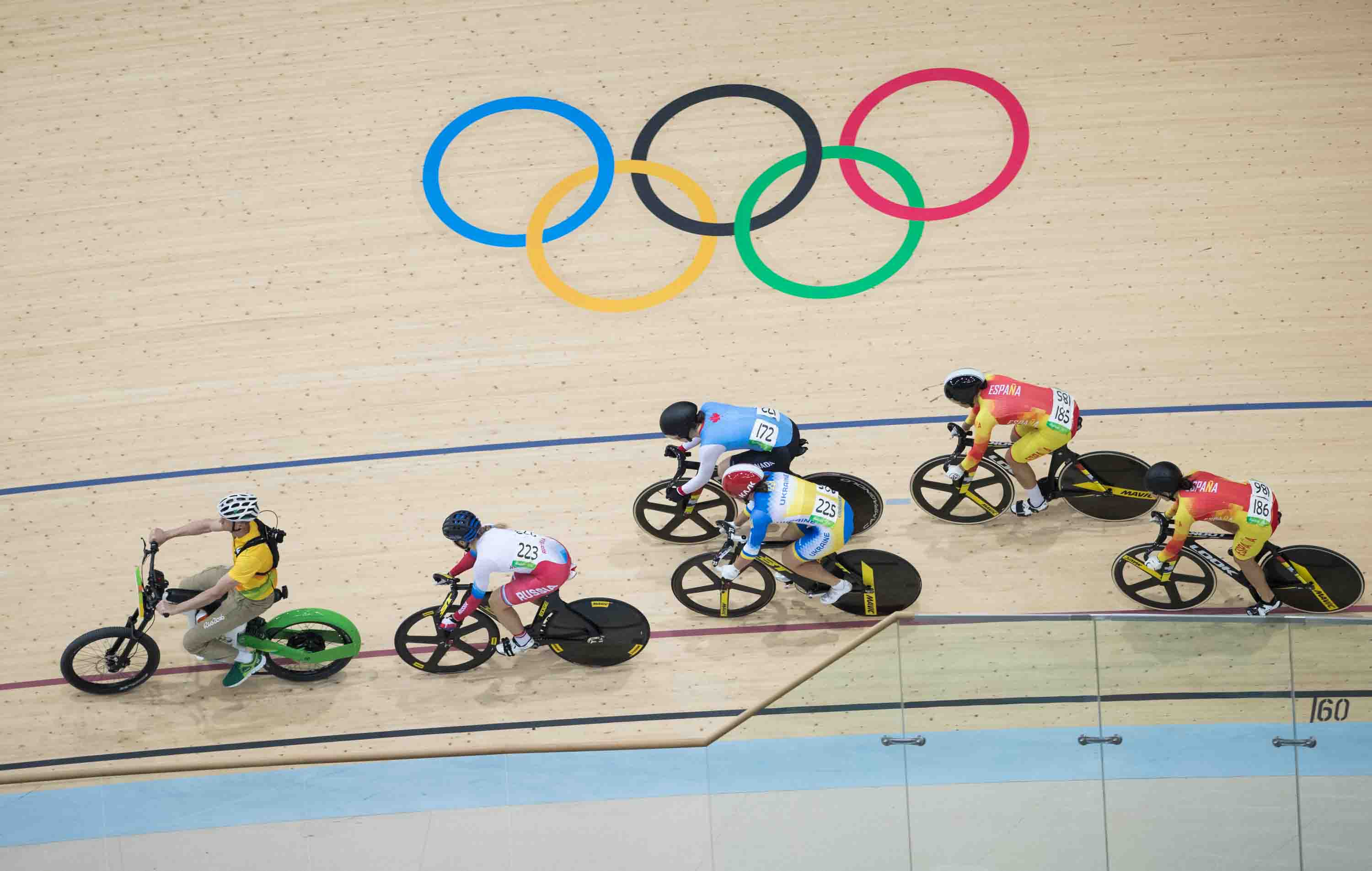 Keirin: An eight-lap sprint race with six to seven riders on the track at one time. Riders begin behind a motorized pace bike which gradually accelerates from 30km/h to 50km/h before pulling off the track with two and a half laps to go to allow an all-out sprint to the finish.
Team Pursuit: A 4000m match race in which two teams of four riders begin on opposite sides of the track. One team tries to catch the other team, or at least post the fastest time, to advance to the medal races. Teams ride in single file with riders taking turns at the lead while the others draft behind.
Omnium: Formerly a two-day event consisting of six different races, this multi-discipline individual event now features riders  accumulating points for their placements in four endurance races on one day. They begin with the mass start scratch race (40 laps/10km for men, 30 laps/7.5km for women) in which the first cyclist to cross the line wins. That is followed by the tempo race (40 laps/10km for men, 30 laps/7.5km for women) which will make its Olympic debut at Tokyo 2020. After the first five laps, there are intermediate sprints with one point awarded to the cyclist who crosses the line first each lap. Next is the mass start elimination race in which the last rider to cross the finish line every two laps is eliminated. The event ends with the points race (100 laps/25km for men, 80 laps/20km for women). Riders add points to their running total during the sprints every 10 laps and by gaining laps on the field.
Madison: A relay race (120 laps/30km for men, 80 laps/20km for women) featuring teams of two riders in which points are awarded on intermediate sprints. Every 10 laps, the first four riders to cross the line earn points. Teams earn an additional 20 points when they lap the field, while teams who are lapped lose 20 points. While one team member is racing, the other slows down to take a rest before returning to the action with a hand touch from their teammate. The men's Madison was previously held at Sydney 2000, Athens 2004 and Beijing 2008 while the women's Madison will make its Olympic debut at Tokyo 2020.
Canada's Olympic History (Pre-Tokyo 2020)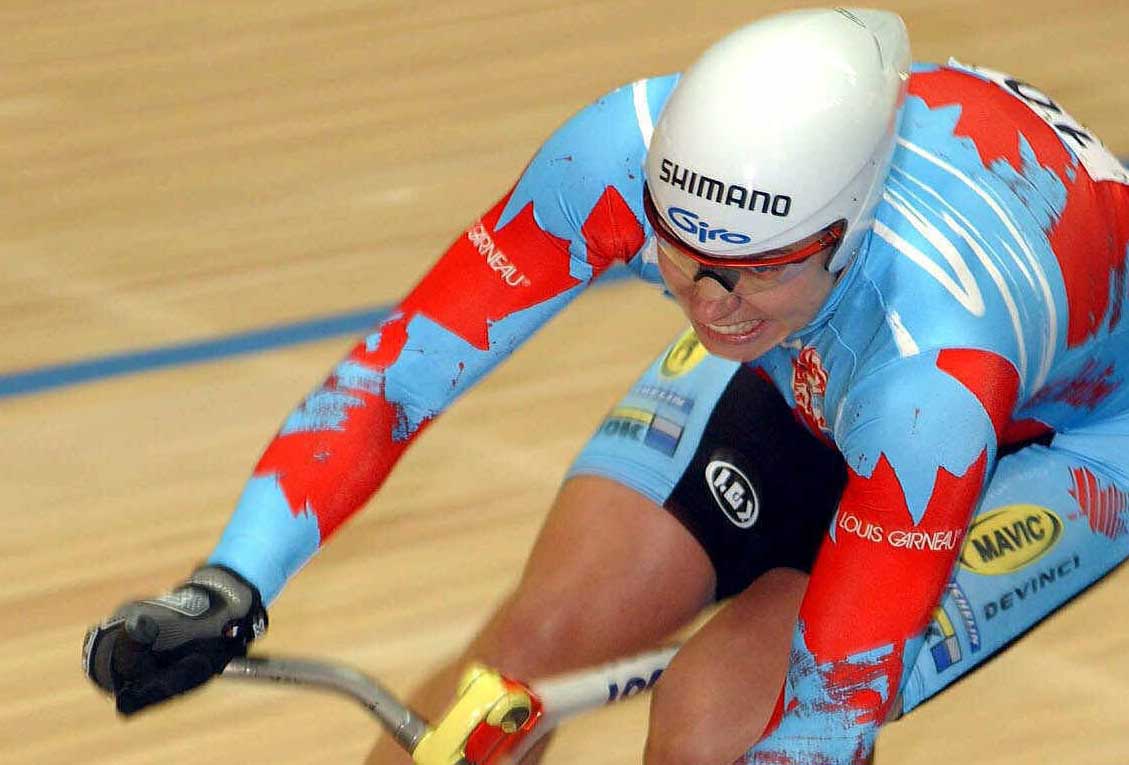 Canada's lone Olympic gold medal in cycling was won by Lori-Ann Muenzer in the sprint at Athens 2004. It was certainly an unexpected victory for the 38-year-old, who was the oldest competitor in the field and racing on wheels borrowed from the French and Australian teams after the only set she could afford had blown apart. The next Canadian women to stand on an Olympic track cycling podium were Gillian Carleton, Jasmin Glaesser and Tara Whitten who captured bronze in the Olympic debut of the women's team pursuit at London 2012. Canada added another bronze in the event at Rio 2016  thanks to Georgia Simmerling, Kirsti Lay, Allison Beveridge, Laura Brown, and Glaesser.
Canada's most decorated Olympic cyclist is Curt Harnett, who won silver in the 1km time trial at Los Angeles 1984 before winning back-to-back bronze medals in the sprint at Barcelona 1992 and Atlanta 1996. At those latter Games, Brian Walton added a silver medal in the points race.
Canada's first Olympic track cycling medal was a men's team pursuit bronze won at London 1908.
Canadian Medallists
| Event | Athlete | Finish | Games |
| --- | --- | --- | --- |
| Sprint - Women | Lori-Ann Muenzer | Gold | 2004 Athens |
| 1km Time Trial - Men | Curt Harnett | Silver | 1984 Los Angeles |
| Points Race - Men | Brian Walton | Silver | 1996 Atlanta |
| Team Pursuit - Men | Frederick McCarthy, Walter Andrews, William Anderson, William Morton | Bronze | 1908 London |
| Sprint - Men | Curt Harnett | Bronze | 1992 Barcelona |
| Sprint - Men | Curt Harnett | Bronze | 1996 Atlanta |
| Team Pursuit - Women | Gillian Carleton, Jasmin Glaesser, Tara Whitten | Bronze | 2012 London |
| Team Pursuit - Women | Georgia Simmerling Jasmin Glaesser Kristi Lay Allison Beveridge Laura Brown | Bronze | 2016 Rio |
Teams