Team Canada Women and Girls in Sport Resources
The Canadian Olympic Committee (COC) wants sport to be safe, inclusive, and barrier free for all women and girls.
To help facilitate collaboration, community, mentorship, and the reduction of barriers that women and girls face within the sporting community, here is a collection of resources and organizations that provide valuable information and perspective. These will continue to be updated throughout the year.
The COC's Purpose is to Transform Canada Through the Power of Sport.
To support this Purpose and our Mission, the COC has recently introduced the Team Canada Impact Agenda — a framework highlighting our commitment to making sport safe, inclusive and barrier free through three pillars of action: Podium, Play, Planet.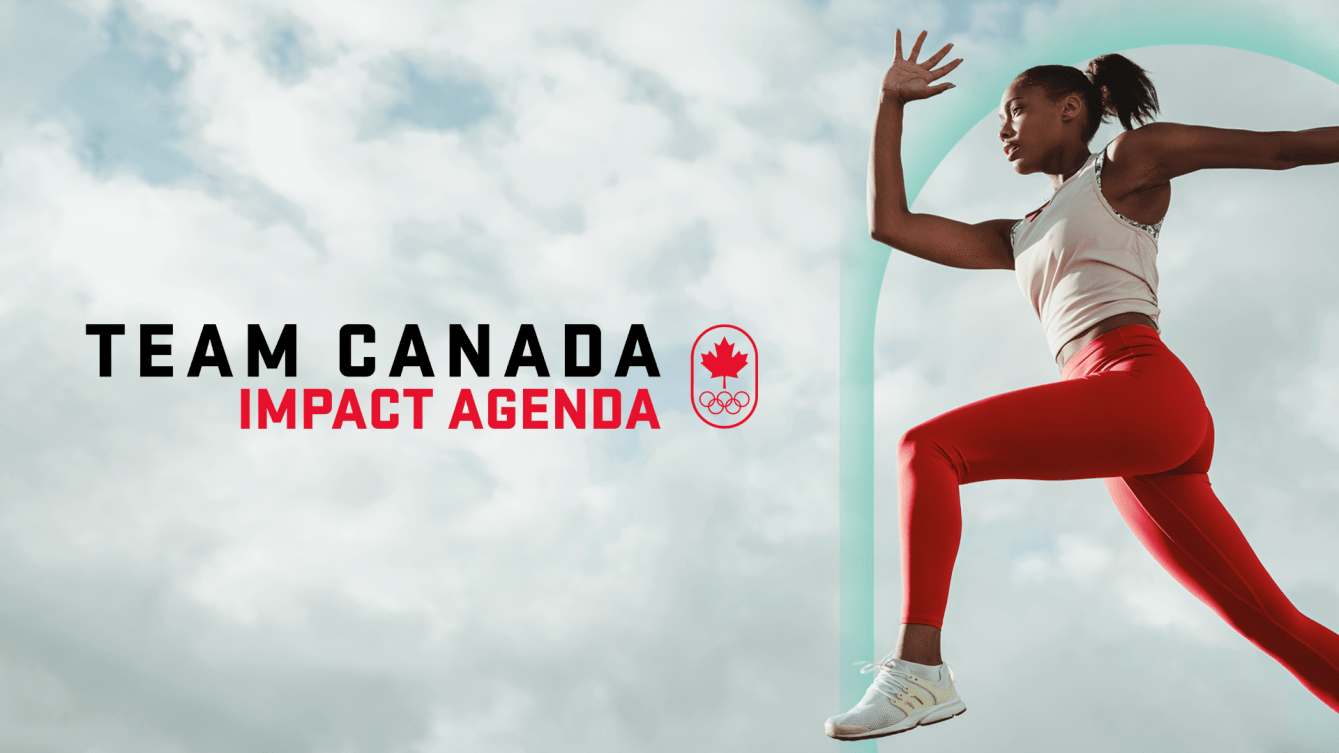 International Women's Day
March 8 is International Women's Day. The theme for 2023 is #EmbraceEquity.
Imagine a gender equal world. A world free of bias, stereotypes, and discrimination. A world that's diverse, equitable, and inclusive. A world where difference is valued and celebrated. Together we can forge women's equality. Collectively we can all #EmbraceEquity.
Grants that support women and girls in sport
In Canada, there are a few women in sport-focused grants which help elevate groups doing great work for women and girls sport equity.
Spotlight Grant | Canadian Women & Sport
Canadian Women & Sport's Spotlight Grant aims to shine a light on girls, women and gender-diverse individuals who typically don't get the access, support, or funding they need to fully participate in sport and physical activity. They also have other grant programs, including this one for which applications are open until March 13, 2023.
Gender Equity in Recreational Sport
The CPRA Gender Equity in Recreational Sport Community Grants Initiative supported community level interventions that aimed to increase the participation and/or retention of girls and women in recreational sport across Canada. Throughout the course of this three-year project, and thanks to funding from the Government of Canada, CPRA invested over $900,000 in 159 projects across the country.
Women and girls sport programming
There are many amazing programs across Canada which highlight the importance of having girls and young women participate in sport. These resources also address some of the barriers keeping women and girls from pursuing sport. Here are just a few:
Jumpstart – Girls in Sport: Online resource showcasing the benefits of keeping girls in sport, including articles, resources, and studies.
Sport-specific organizations focusing on women and girls:
Charitable organizations that encourage female participation in sport
FitSpirit, a Quebec-based, not-for-profit whose mission is to encourage teenage girls to be physically active throughout their lives, by offering a unique set of tools and resources for schools with girls 12 to 17 years old.
Féminaction, a series of cross-country skiing camps founded by Olympians Cendrine Browne and Laura Leclair aimed at creating a strong female community where teenage girls can work and progress together as athletes.
Fast and Female was founded in 2005 by Olympic champion cross-country skier Chandra Crawford with the aim of keeping girls aged 8-14 healthy and active in sports.
Coaching support for women
One of the known barriers decreasing the participation of girls and young women in sport is the lack of female coaches and mentors. The programs below offer mentoring and support for existing coaches or are designed for women getting into coaching for the first time.
Academic articles
There have been many valuable academic research papers focusing on women and girls in sport. Here are just a few:
Podcasts focusing on women in sport
The podcast brings together insight, advice, and expertise from across the sector. Each episode feathers discussion on some of the key issues and barriers affecting women and girls. If you are passionate about helping and inspiring women and girls to become involved in sport, this podcast is for you.
Host Anastasia Bucsis, two-time Canadian Olympic speed skater, brings her unique backstory to funny, friendly, and sometimes serious conversations with high performance athletes. No formulaic jock talk here. These are buddies who understand each other and help us do the same.
You Run Like A Girl is a podcast that aims to shine a spotlight on women in sports. Through interviews, conversations, and profiles, they aim to open a dialogue with underrepresented female athletes and professionals in the sports industry.
The Business Case for Women's Sports
This podcast explores every corner of the women's sports industry from the field to the front office. Hosted by Caroline Fitzgerald, this podcast features interviews with leaders in women's sports that dig into topics like data insights, marketing strategies, and sponsorship deals.