Stephen Hosier/COC
Quick start, strong defence gives Canadian volleyball team straight set victory over Iran
Captain Gord Perrin and the Canadian men's volleyball team earned their first win of the Tokyo 2020 Olympic Games on Day 5, combining a quick start with strong defence down the stretch to hand Iran their first loss of the tournament.
Jumping out to an early 6-1 lead to start off the match, Canada would not let the lead go. Behind dominant play by Perrin and Nicholas Hoag, the Canadian squad showed a side of their game that was missing from the first two games, taking the first set 25-16.
"It was desperation time," said setter TJ Sanders. "It was one of those moments where if we lose we're going home. It was nice to be able to compete and get our first win and hopefully it steamrolls into a couple more."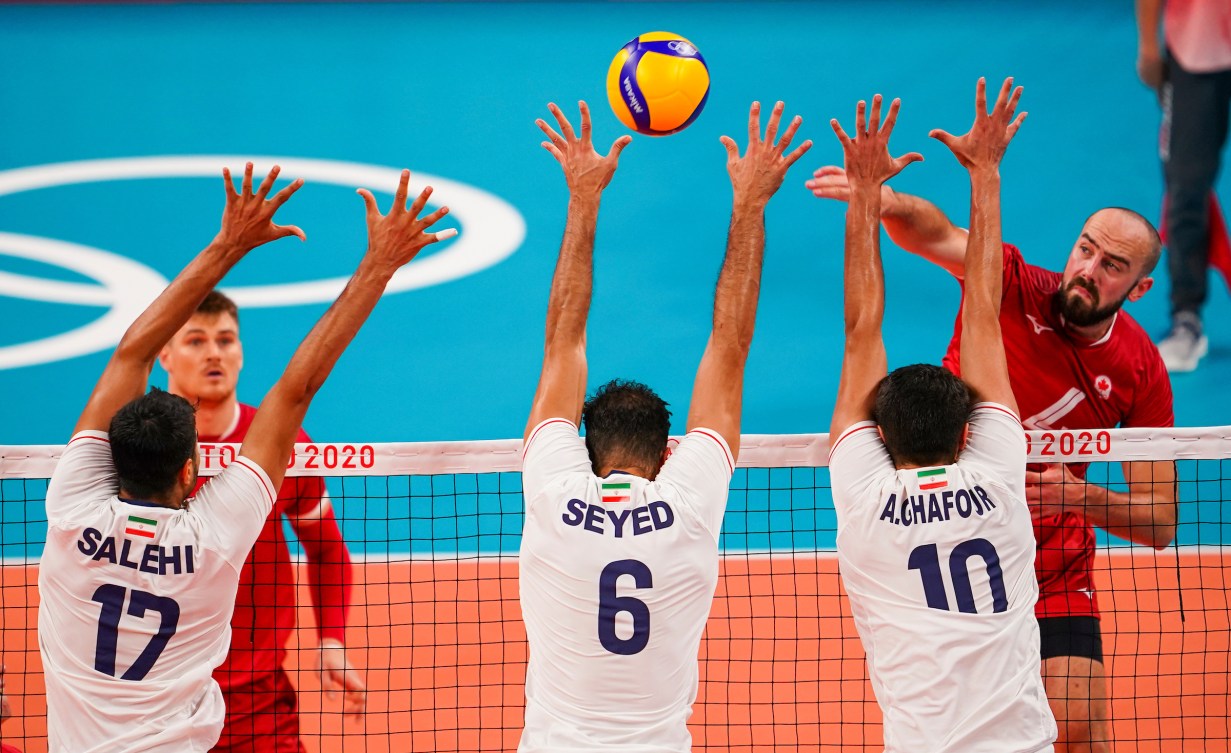 Team Canada showed off their efficiency at the net in the second set, capitalizing on 14 of 18 attacks, adding four blocks late in the set. Heating up as the match went on, Ryan Sclater joined in on the offence, tallying six points in the second set, as Canada was locked in, taking 25-20.
From there the Canadian team was in their zone with a complete team effort. Coming up with blocks by committee, Lucas van Berkel led the way defensively, coming up with three of Canada's nine blocks in the match. The unit came together to close out the third set, 25-22, for a straight set victory over Iran.
"We played our game," explained head coach Glenn Hoag. "Tonight we stayed patient and made plays. We blocked well and served well too, I think it was a great win. We had our backs to the wall too, so the players knew that it was a must-win or go home. Now, we're back in the tournament and need to focus on Venezuela."
An all-around strong showing by Canada, they will face Venezuela next on Day 7 at Tokyo 2020.