Team Canada at Beijing 2022: Day 9
Team Canada has a new double medallist in Beijing, a Canadian pilot is in a podium position in the Olympic debut of the women's monobob, and Team Canada closes out the preliminary round of the men's hockey tournament.
Here's what you'll want to be watching on Day 9.
Beijing 2022 Competition Schedule and Results

Short Track Speed Skating
Steven Dubois won his second medal of Beijing 2022 in the men's 500m. He jumped into third position early in the race and held on throughout for the bronze. Jordan Pierre-Gilles was in Dubois' quarterfinal to start the night, but fell early in the race and did not finish.
READ: Dubois wins 500m bronze for his second short track medal of Beijing 2022
Team Canada was unable to win a medal in the women's 3000m relay. Courtney Sarault, Florence Brunelle, Kim Boutin, and Alyson Charles finished fourth in the A final behind the Netherlands, South Korea and China.

READ: Alyson Charles: Representation & resilience crucial to Olympic journey
Bobsleigh
The bobsleigh competition began at the Yanqing Sliding Centre with the first two heats of the women's monobob, making its Olympic debut. Christine de Bruin is in second place with a two-run total time of 2:10.14. She sits 1.04 out of first place after being third-fastest in the first run and second-fastest in the second run. Cynthia Appiah had a tough first run, perhaps impacted by the harder ice and snowy conditions compared to training the day before, but was fifth-fastest in the second run to move up to 10th place.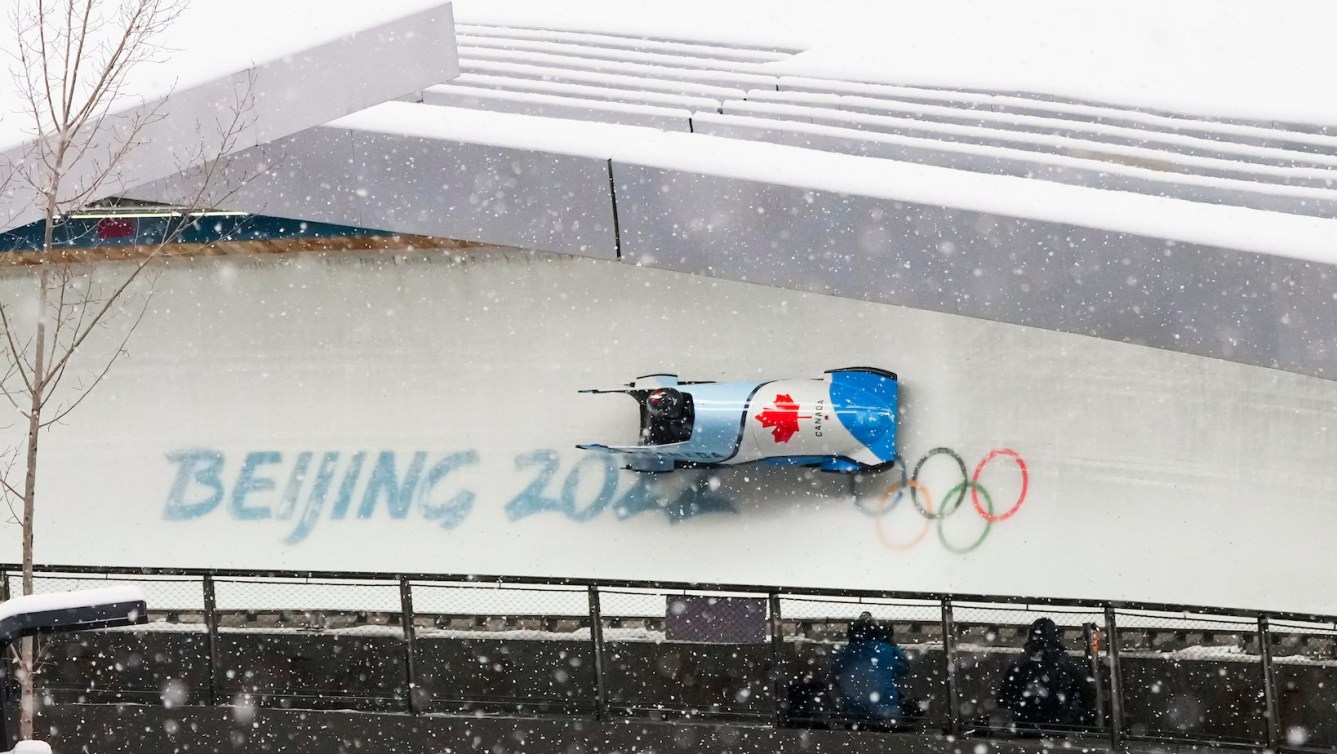 READ: Olympic monobob history within reach for Christine de Bruin
Freestyle Skiing
After her fourth-place finish in the big air, Megan Oldham was set to compete in qualification of the women's ski slopestyle event alongside Olivia Asselin. However, because of poor weather conditions, the competition was postponed a day.
Marion Thénault, Flavie Aumond and Naomy Boudreau-Guertin were supposed to compete in the qualification for women's aerials, but that too was postponed because of the weather.
Alpine Skiing
The men's giant slalom competitors took to the course amidst snowy conditions that made visibility difficult. Erik Read finished 13th overall after the two runs. Trevor Philp placed 24th.
Long Track Speed Skating
Team Canada finished fifth in the quarterfinals of the men's team pursuit, which means they will not advance to the semifinals and will instead race in the C final against South Korea for fifth and sixth place. Jordan Belchos, Ted-Jan Bloemen, and Connor Howe stopped the clock in 3:40.17, putting them 1.27 seconds behind the Netherlands for the last spot in the semis.
Three Canadian women – Marsha Hudey, Heather McLean, and Brooklyn McDougall – competed in the women's 500m. Hudey placed 21 with McDougall right behind in 22nd and McLean was 27th.
Curling
Team Gushue was able to rebound from two straight losses to take a 10-5 win in nine ends over the defending Olympic champions from the United States. They got a big end early when they stole four in the second and didn't let up. Team Canada is now 3-2, tied for fourth in the standings.
READ: Team Gushue bounce back with big win over defending Olympic men's curling champions
Team Jones unfortunately couldn't do the same against the 2021 World Champions from Switzerland. Tied 4-4 through seven ends, they gave up a steal of two in the eighth end en route to an 8-4 loss that drops their record to 1-3.
READ: Late game collapse leads to third straight loss for Jennifer Jones and Team Canada
Ice Hockey
Team Canada ended preliminary round play in men's hockey with a 5-0 win over China. Kent Johnson, Ben Street, Adam Tambellini, Eric O'Dell and Corban Knight all scored while Matt Tomkins earned the shutout with 26 saves. Canada and China will meet again in the qualifying round to determine who advances to the quarterfinals.
READ: Team Canada defeats China in final preliminary round game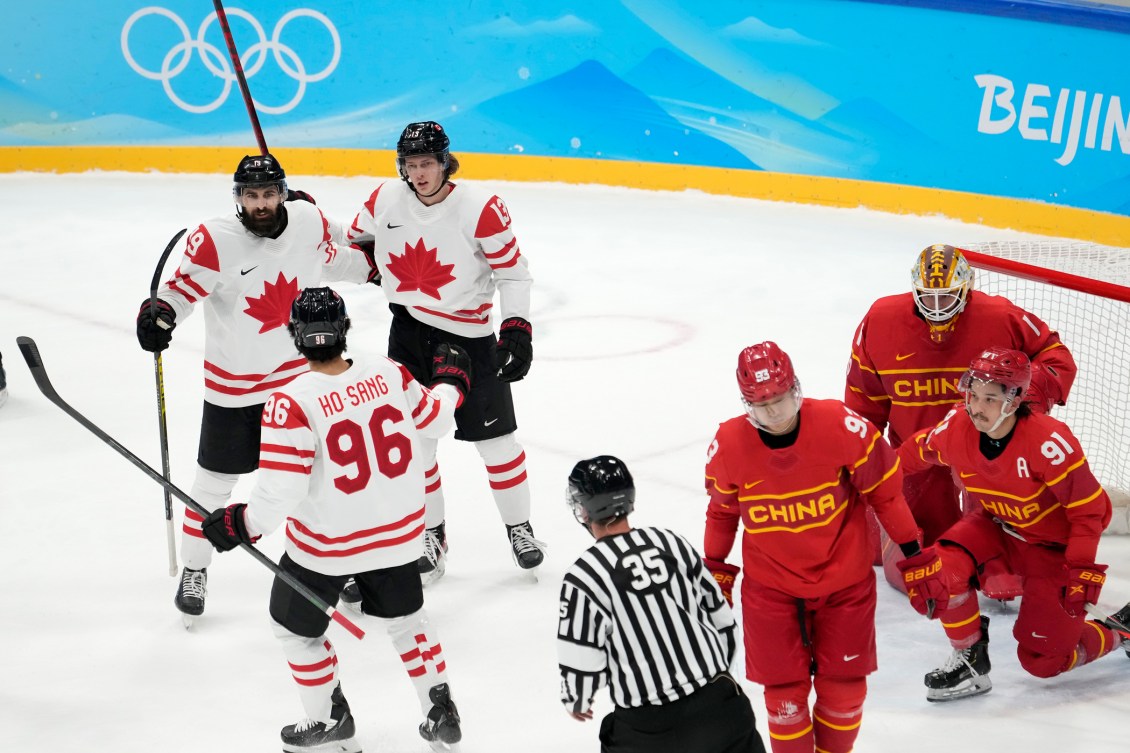 Biathlon
Emma Lunder qualified to compete in the women's 10km pursuit and finished 54th. All four Canadian men – Christian Gow, Jules Burnotte, Scott Gow, and Adam Runnalls – competed in the men's 12.5km pursuit. Scott Gow placed 20th, Burnotte came in 28th, followed by Runnalls in 30th. Christian Gow was 35th in the field of 60.
Cross-Country Skiing
Graham Ritchie, Antoine Cyr, Olivier Léveillé, and Rémi Drolet race in the men's 4x10km relay and finished 11th.