Two beach volleyball duos set to serve for Team Canada at Tokyo 2020
Team Canada will have two accomplished teams competing in women's beach volleyball at Tokyo 2020 – Sarah Pavan and Melissa Humana-Paredes, as well as Heather Bansley and Brandie Wilkerson.
Pavan and Humana-Paredes will head to the Games as the reigning world champions. They won that title in 2019, which also secured their spots at Tokyo 2020. It was a historic victory as they became Canada's first ever beach volleyball world champions. They also sit atop the FIVB Olympic Ranking.
READ: Pavan and Humana-Paredes claim beach volleyball world title
"We are so excited to finally be in the home stretch to Tokyo," said Pavan. "We have had the privilege of knowing that we qualified for Tokyo since 2019, but to actually be on our way after so much adversity and uncertainty is an indescribable feeling. We can't wait to step on the court in Tokyo, wearing the maple leaf with pride and knowing that we have a whole country standing behind us and cheering for us every step of the way."
Humana-Paredes added: "We set goals for our team that kept us focused and for us it was to achieve the number-one Olympic ranking. Amidst everything and all the uncertainty over the last year and a half, I'm proud of the team for pushing through and achieving it. Heading into the final stretch is both exciting and nerve wracking! It's finally here and we're feeling good heading in the right direction."
Pavan and Humana-Paredes began competing together in 2017 and have been among the top teams on the FIVB World Tour ever since. They've stood on 11 World Tour podiums together, winning five of those tournaments. They also became the first ever Commonwealth Games champions in beach volleyball in 2018.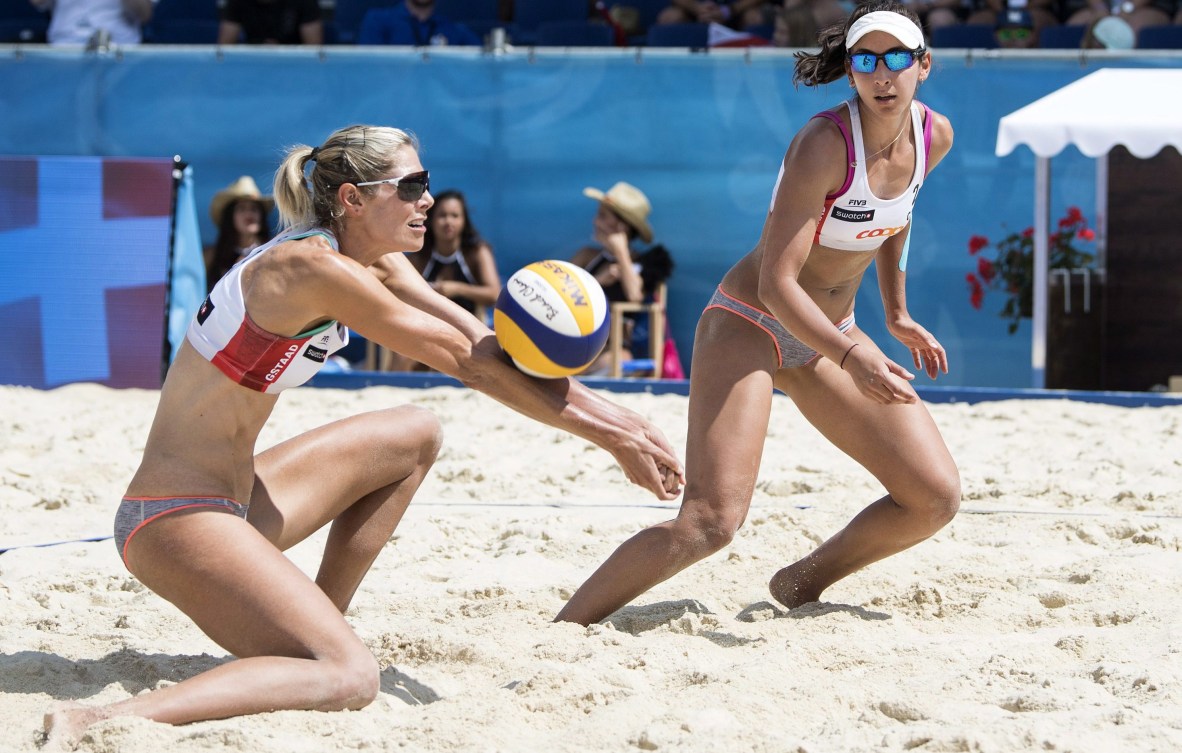 At the end of 2019, they were named the FIVB Most Outstanding Female Beach Volleyball Team. Humana-Paredes was also named the FIVB's Best Defensive Player and Best Setter.
Tokyo 2020 will be the Olympic debut for Humana-Paredes, while Pavan previously competed at Rio 2016 where she partnered with Bansley for a fifth-place finish after advancing to the quarterfinals.
After they ended their partnership following the 2016 Olympic Games, Bansley teamed up with Brandie Wilkerson, who will also be making her first Olympic appearance this summer.
After competing together for the first time at the 2016 FIVB World Tour Finals in Toronto, they really found their rhythm in 2018 when they reached six FIVB World Tour podiums together, including three tournament victories, to finish the year as the top-ranked team in the world. Bansley and Wilkerson qualified for Tokyo 2020 as the ninth-ranked team in the FIVB Olympic Ranking.
Beach volleyball will take place at Shiokaze Park over the entire two weeks of the Games, with the preliminary round beginning July 24. The elimination rounds begin on August 1 with the women's medal matches on August 6.
Canada has one Olympic medal in beach volleyball, the bronze won by John Child and Mark Heese in the sport's Olympic debut at Atlanta 1996. The fifth-place finish by Pavan and Bansley in Rio matched Canada's best ever women's result, first achieved by Guylaine Dumont and Annie Martin at Athens 2004.
Team Canada Beach Volleyball Athletes at Tokyo 2020:
Heather Bansley (Waterdown, ON)
Melissa Humana-Paredes (Toronto, ON)
Sarah Pavan (Kitchener, ON)
Brandie Wilkerson (Toronto, ON)