Sydney 2000
Team Canada Medal Count
3
3
8
Games Summary
Games of the XXVII Olympiad
The Olympic Games returned to the southern hemisphere and were the most attended ever. In addition to the 199 NOCs, there were also four Independent Olympic Athletes from East Timor, which had voted overwhelmingly for independence from Indonesia in August 1999. The Parade of Nations was also notable as North Korea and South Korea marched in together under one flag, despite entering separate teams. The Opening Ceremony was capped with one of the most memorable moments in Olympic history as Australian Aboriginal Cathy Freeman lit the Olympic cauldron. Ten days later she became the first final torch bearer to win an Olympic gold medal at the same Games.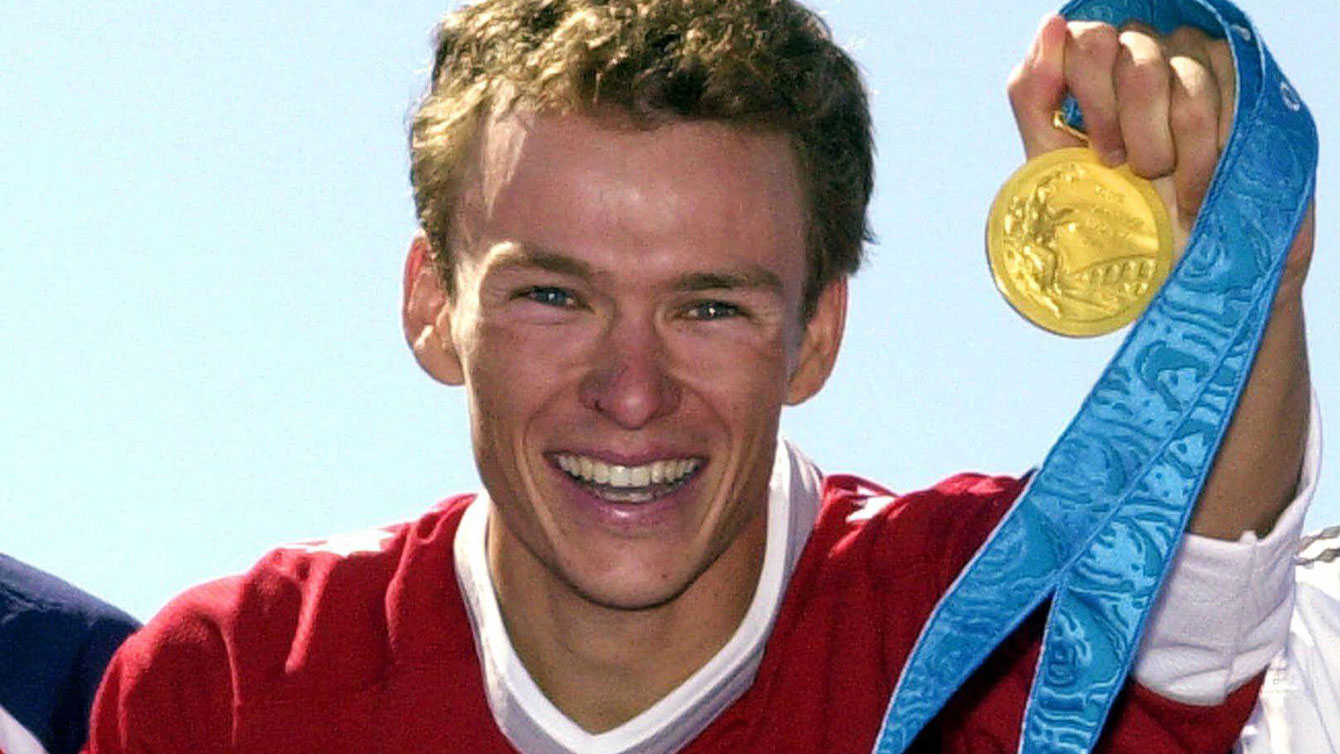 Canada was one of a record 80 NOCs to win Olympic medals, bringing home 14. The first was a gold, courtesy of Simon Whitfield in the inaugural Olympic triathlon. That was one of five medals captured by Canadians in events that were making their Olympic debuts. Dominique Bosshart won a bronze in taekwondo while the future husband-and-wife tandem of Mathieu Turgeon and Karen Cockburn each won bronze in trampoline. Divers Anne Montminy and Émilie Heymans added a silver in the synchronized 10m platform. Montminy was Canada's only double medallist at the Games, winning individual bronze in the 10m platform event.
Daniel Nestor and Sébastien Lareau defeated the Woodies (Mark Woodforde and Todd Woodbridge), the best doubles team in the world on their home court in Australia, to win gold for Canada's first ever Olympic tennis medal. Wrestler Daniel Igali provided one of the most inspirational moments of the Games when the immigrant from Nigeria celebrated his gold medal by dancing around the Canadian flag he laid on the mat.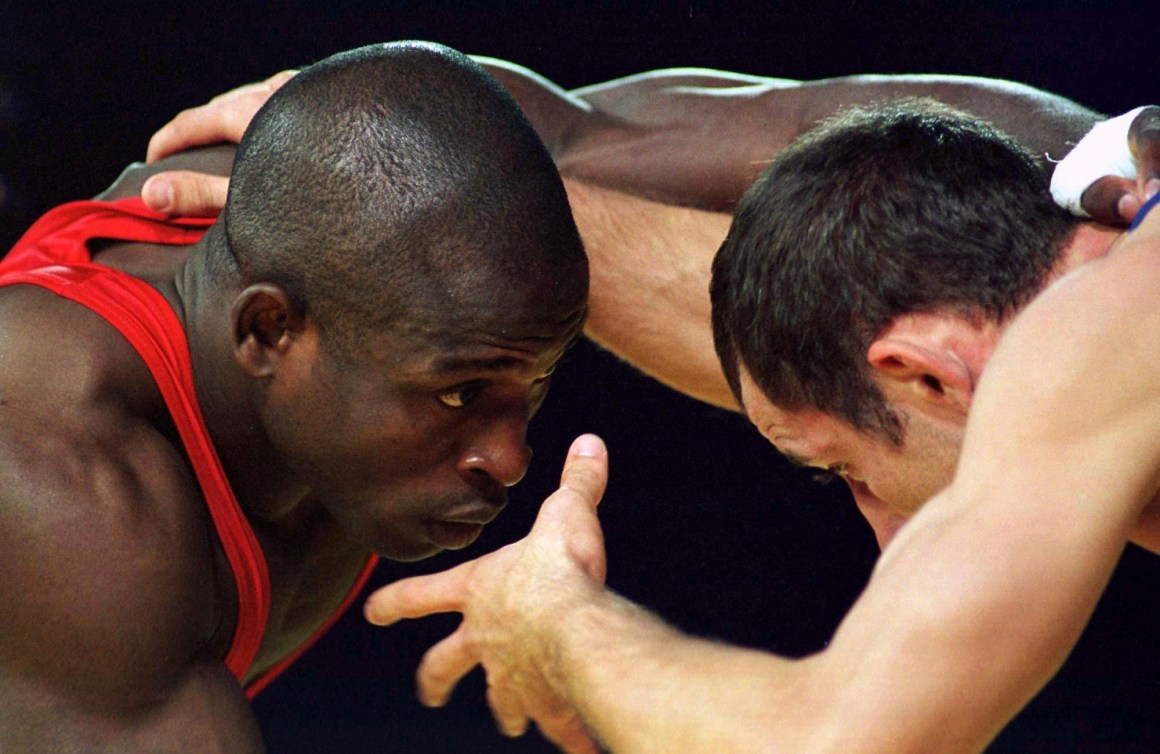 Canada's Olympic medal streak continued in synchronized swimming with a bronze medal in the team event. Canada had reached the podium at every Games since the sport's debut at Los Angeles 1984.
Nicolas Gill became Canada's most decorated judoka with his second Olympic medal, this one a silver in the half-heavyweight division. Flag bearer and kayaker Caroline Brunet won her second straight silver while canoeist Steve Giles captured a bronze. Competing in her fifth Olympic Games, coxswain Lesley Thompson guided the women's eight to bronze for her fourth career Olympic medal. Swimmer Curtis Myden successfully defended one of his bronze medals from Atlanta 1996, reaching the podium in the 400m individual medley.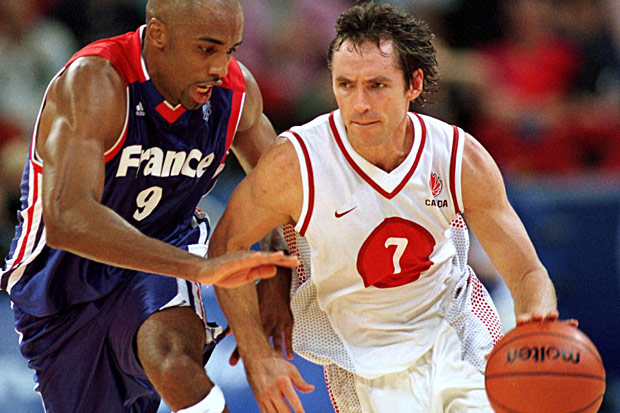 In one of the greatest games in Canadian basketball history, the men's team, led by NBA star Steve Nash, upset world champion Yugoslavia 83-75 to finish atop Pool B. But visions of Canada's first Olympic basketball medal since 1936 disappeared three days later when Canada fell 68-63 to France in quarterfinal play.
Canadian Medallists
| Event | Athlete | Finish | Sport |
| --- | --- | --- | --- |
| Doubles - Men | Sébastien Lareau, Daniel Nestor | Gold | Tennis |
| Men | Simon Whitfield | Gold | Triathlon |
| 66kg - Men | Daniel Igali | Gold | Wrestling - Freestyle |
| Synchronized Platform 10m - Women | Emilie Heymans, Anne Montminy | Silver | Aquatics - Diving |
| K-1 500m - Women | Caroline Brunet | Silver | Canoe-Kayak - Sprint |
| Half-Heavyweight - Men | Nicolas Gill | Silver | Judo |
| Platform 10m - Women | Anne Montminy | Bronze | Aquatics - Diving |
| Individual Medley 400m - Men | Curtis Myden | Bronze | Aquatics - Swimming |
| Team - Women | Lyne Beaumont, Claire Carver-Dias, Erin Chan, Jessica Chase, Catherine Garceau, Fanny Létourneau, Kirstin Normand, Jacinthe Taillon, Reidun Tatham | Bronze | Aquatics - Synchronized Swimming |
| C-1 1,000m - Men | Stephen Giles | Bronze | Canoe-Kayak - Sprint |
| Men | Mathieu Turgeon | Bronze | Gymnatics - Trampoline |
| Women | Karen Cockburn | Bronze | Gymnatics - Trampoline |
| Coxed Eight - Women | Laryssa Biesenthal, Heather Davis, Alison Korn, Theresa Luke, Heather McDermid, Emma Robinson, Lesley Thompson-Willie, Dorota Urbaniak, Buffy Williams | Bronze | Rowing |
| 67+kg - Women | Dominique Bosshart | Bronze | Taekwondo |
Teams