Cycling – Road
Team Canada Medal Count
0
1
2
Sport Overview
Road Cycling at Paris 2024
Venues: Individual Time Trial — Invalides (start), Pont Alexandre III (finish); road race – Pont d'Iéna
Competition Dates: July 27, August 3-4 (Days 1, 8-9)
Events: 4 (2 men, 2 women)
Trivia: Test your knowledge!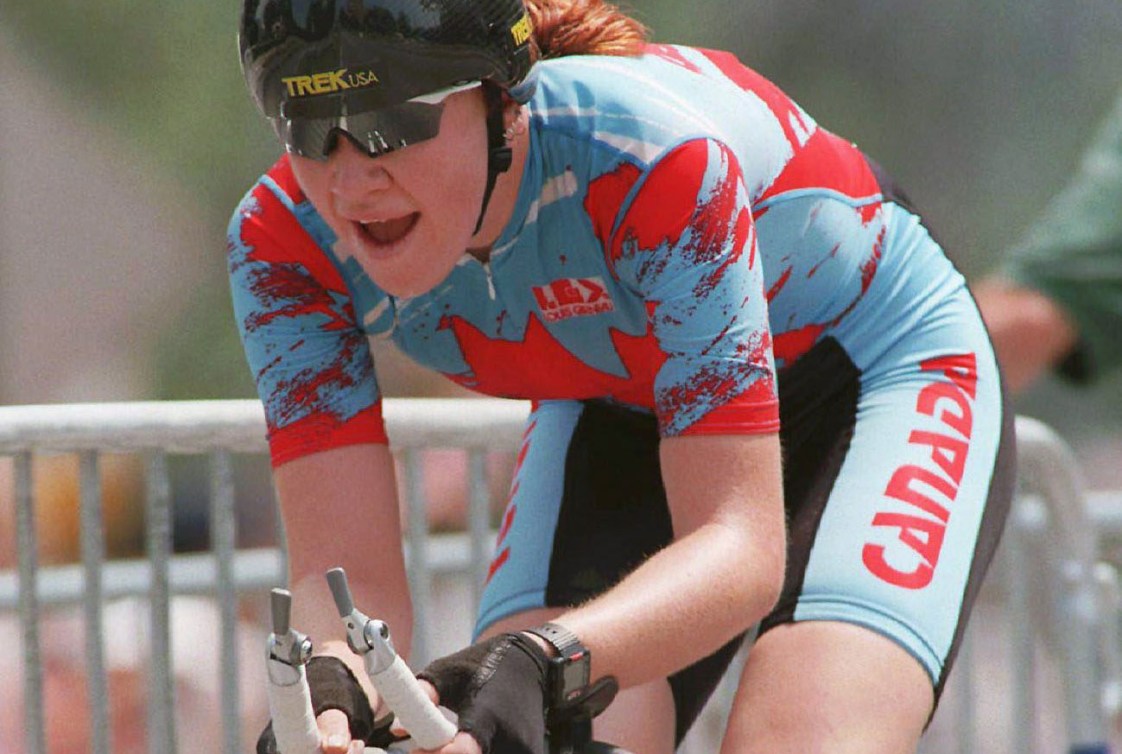 The current Olympic program includes a road race and an individual time trial for men and women. All are one-day events.
The road race is a mass start. The men's event usually covers 250-280km while the women's event covers 130-160km as cyclists compete to be the first to the finish line. At Paris 2024, the road races will start and finish at Pont d'Iéna near the Eiffel Tower.
In the individual time trial, riders depart one at a time at set intervals and are timed against the clock to see who can be the fastest over the 40-50km for men and the 20-30km for women. The time trials at Paris 2024 will begin at Les Invalides and finish at the Pont Alexandre III.
Canada's Olympic Road Cycling History (Pre-Paris 2024)
Despite road cycling having been on the Olympic program since the first modern Games at Athens 1896, Canada's first medal was not won until Los Angeles 1984 when Steve Bauer captured silver in the men's road race, just getting beaten in the final sprint for gold. Mike Woods came close to the podium at Tokyo 2020, placing fifth in the road race when he came up just short in a sprint finish.
Clara Hughes earned a pair of bronze medals at Atlanta 1996. By finishing third in both the road race and the individual time trial, she set herself up to become the first athlete to win multiple medals at both the summer and winter Olympic Games when she would later compete in speed skating.
Canada's best result in the current format of the men's individual time trial is the seventh place by Svein Tuft at Beijing 2008. Frank Brown placed fifth at Stockholm 1912 in a time trial of more than 315km.
Olympic Road Cycling History
Road cycling is one of the original sports of the modern Olympic Games with a men's road race included at Athens 1896. Road cycling was then absent from three Games before making a permanent return as an Olympic sport at Stockholm 1912. Until Melbourne 1956, there was also a men's team road race which was replaced by a 100km team time trial that was contested until Barcelona 1992.
Women first competed in road cycling at Los Angeles 1984 when the road race was added. The current format of the individual time trial was introduced for men and women at Atlanta 1996.
Canadian Medallists
| Event | Athlete | Finish | Games |
| --- | --- | --- | --- |
| Individual Road Race - Men | Steve Bauer | Silver | Los Angeles 1984 |
| Individual Road Race - Women | Clara Hughes | Bronze | Atlanta 1996 |
| Individual Time Trial - Women | Clara Hughes | Bronze | Atlanta 1996 |
Teams