AP Photo/Sue Ogrocki
Canada rebounds with big softball win over Australia
Canada's offense rebounded in a big way on Saturday at Tokyo 2020, defeating Australia 7-1 in opening round softball action at Yokohama Stadium.
Kelsey Harshman led the way with two hits and three runs for the Canadians while Victoria Hayward added a hit and two runs. Jenn Salling and Erika Polidori each had two runs batted in.
Canada scored seven runs on eight hits in the victory. The team was coming off a one-hit, 1-0 loss to the top-ranked Americans in their previous game.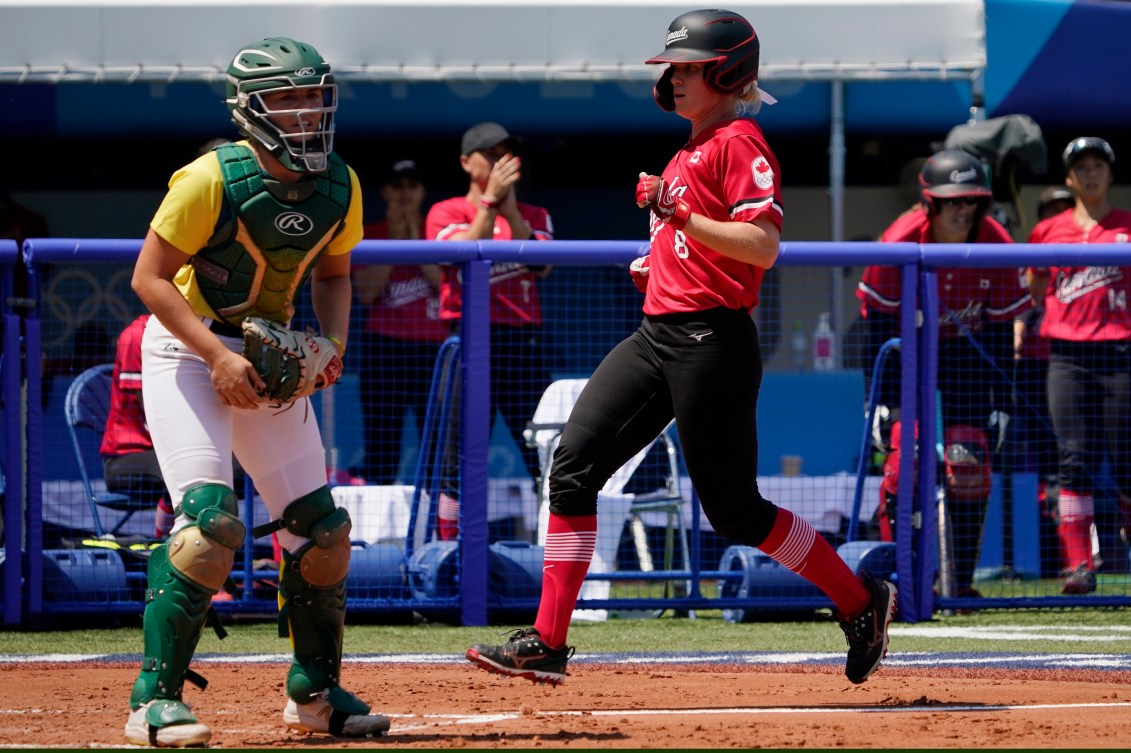 Canada's record now sits at 2-1 with two games remaining in the opening round. The team faces second-ranked Japan early Sunday morning (Sunday afternoon in Tokyo) followed by Italy on Monday.
An eventful first inning took over 35 minutes to complete and saw Canada go up 3-1. After Australia scored the game's first run on a bases load walk, the Canadian bats went to work in the bottom half of the inning. A Larissa Franklin bunt led to an Australian throwing error, allowing Hayward to score from third. Then with two runners on, a Salling hit to deep centre field scored two runs to put Canada ahead by a pair.
Canada took a 4-1 lead in the bottom of the second when a Hayward single scored Janet Leung. Polidori then made it 6-1 with a ground-rule double with the bases loaded, scoring Hayward and Harshman.
The Canadian offense continued to click in the fourth. After Polidori walked to load the bases, an Emma Entzminger single to the third base side gave Canada a 7-1 lead.
The game nearly ended in the bottom of the sixth with the Canadians a run away from triggering the mercy rule. Harshman tried to score from third on fly out but was tagged out at home.
Lauren Regula pitched a 1-2-3 seventh to clinch the victory. Jenna Caira earned the win, allowing just two hits and recording three strikeouts in 4 2/3 innings.