Water Polo
Sport Overview
Water Polo at Tokyo 2020
Venue: Tatsumi Water Polo Centre
Competition Dates: July 24-August 8, 2021 (Days 1-16)
Trivia: Test your knowledge!
At its base, water polo is two teams facing each other in the pool with the objective of throwing a ball into the opposition's net. Teams can only have seven players, including a goalkeeper, in the water at a time. Those players must tread water or swim the entire game, without touching the bottom or sides of the pool. Except for the goalkeeper, players may only handle the ball with one hand.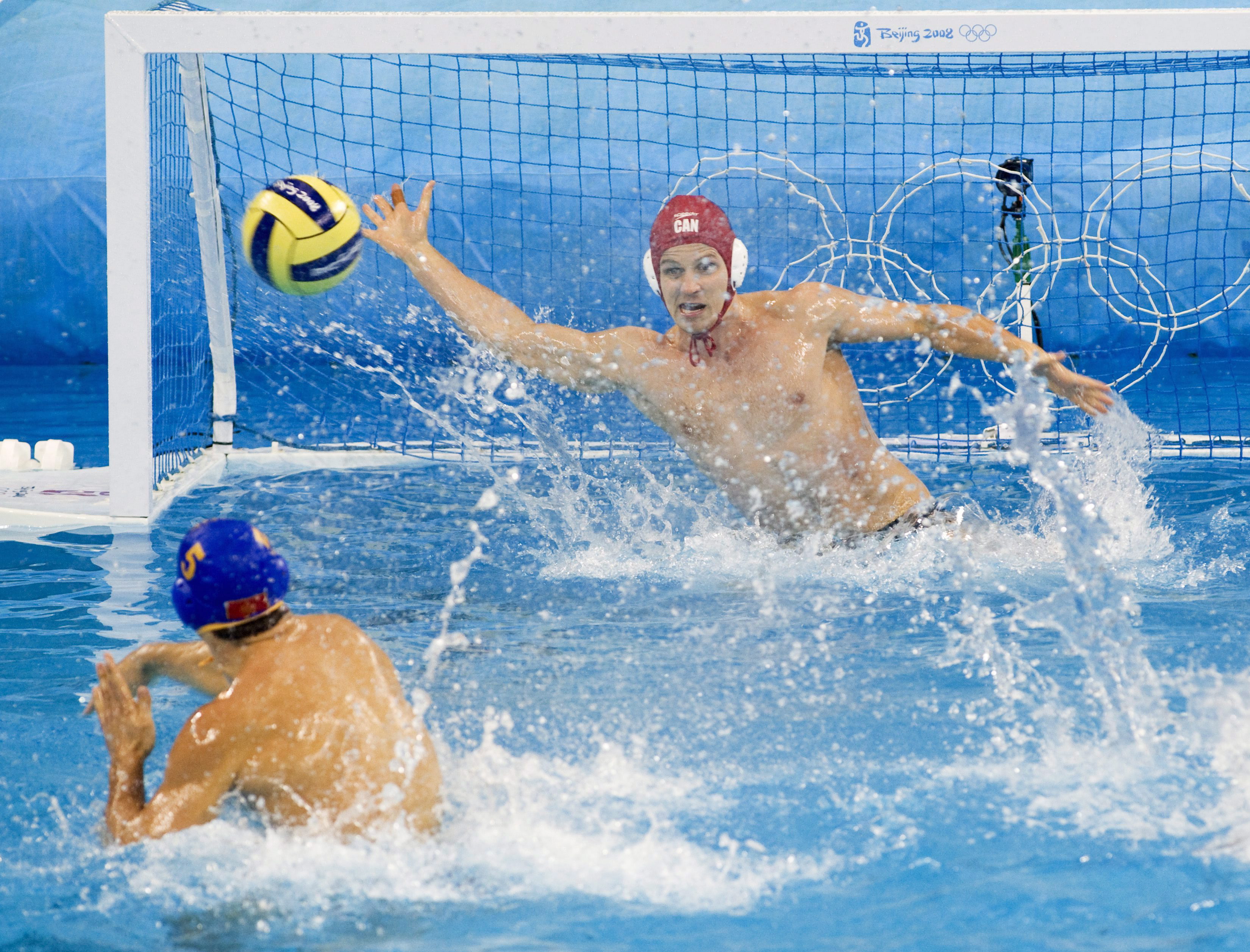 All games are divided into four eight-minute periods. Each period begins with the teams lined up along their ends. At the referee's whistle, they sprint for mid-pool where the ball is floating. The offensive team that takes control of the ball has 30 seconds to shoot or lose possession.
In both the men's and women's tournaments, the teams are placed into pools for preliminary round robins. Eight teams advance to the quarterfinals, with the winners moving onto the semifinals and those winners playing for gold while the losers face off for bronze.
While preliminary round games can end in ties, all games beginning with the quarterfinals must have winner. If there is a tie after regulation, a penalty shootout will decide the outcome.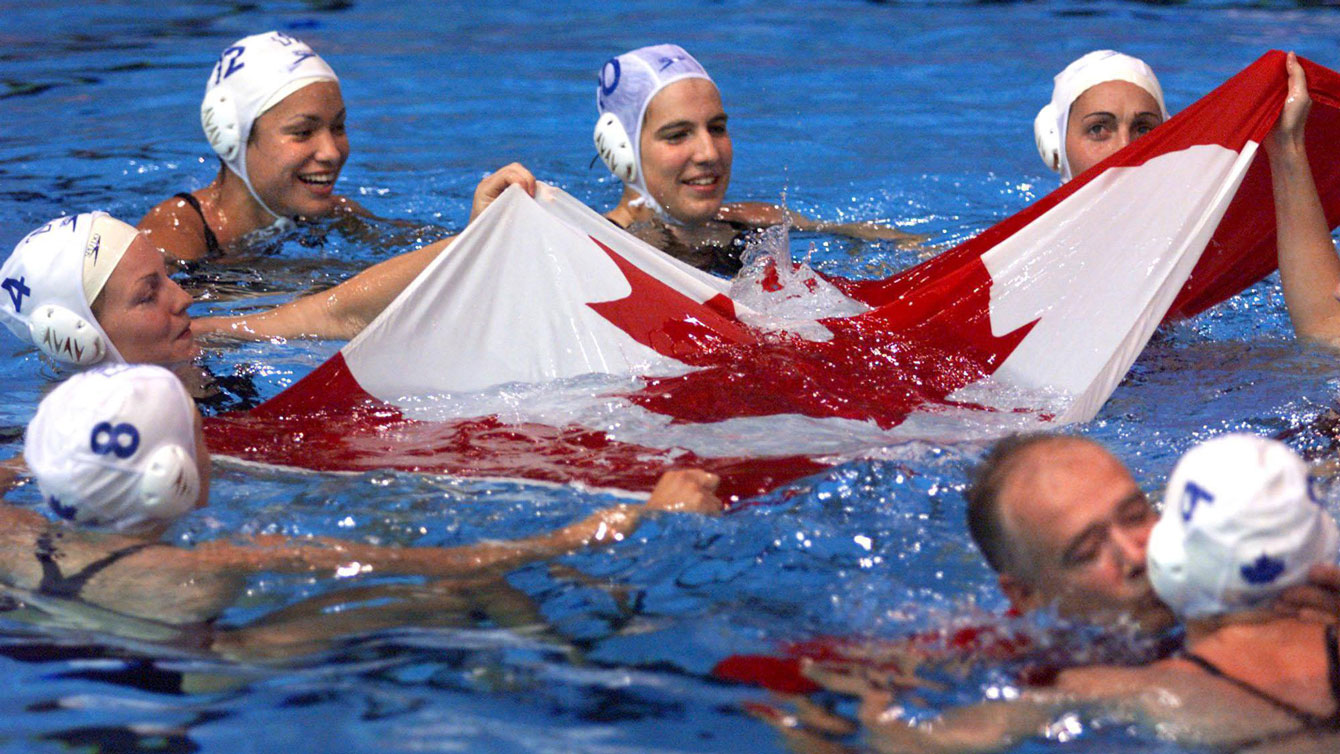 Horn-Miller and Team Canada celebrate their Pan Am Gold at Winnipeg 1999.
Canada's Olympic History (Pre-Tokyo 2020)
Canada has yet to win an Olympic medal in water polo. The Canadian men have competed at four Games (Munich 1972, Montreal 1976, Los Angeles 1984, Beijing 2008) with a best result of ninth at the home Games in Montreal. The Canadian women have competed at the Games twice (Sydney 2000, Athens 2004) with a best result of fifth in Australia.
Teams