Sochi 2014
Team Canada Medal Count
10
10
5
Games Summary
XXII Olympic Winter Games
Canada sent its largest ever Winter Olympic team of 222 athletes to the 2014 Olympic Winter Games in Sochi and captured 25 medals to make it the country's most successful Winter Games ever on foreign soil.
Among the highlights were a Canadian record of four double podiums (all in freestyle skiing), including a trio of gold-silver finishes in men's moguls, ladies' moguls and ladies' ski cross. Canada won a total of nine freestyle skiing medals, the most by any country in that sport. Alex Bilodeau became the first Canadian man to successfully defend an Olympic gold medal in an individual event, defeating teammate Mikaël Kingsbury. Marielle Thompson and Kelsey Serwa provided the 1-2 punch in ski cross, while Dara Howell and Kim Lamarre won gold and bronze, respectively, in the Olympic debut of ski slopestyle.
Canada had its best-ever opening day at a Winter Games, with three medals (gold and silver by Justine and Chloé Dufour-Lapointe in moguls, bronze by Mark McMorris in snowboard slopestyle). The Dufour-Lapointes became the third set of sisters to finish 1-2 in the same Winter Olympic event.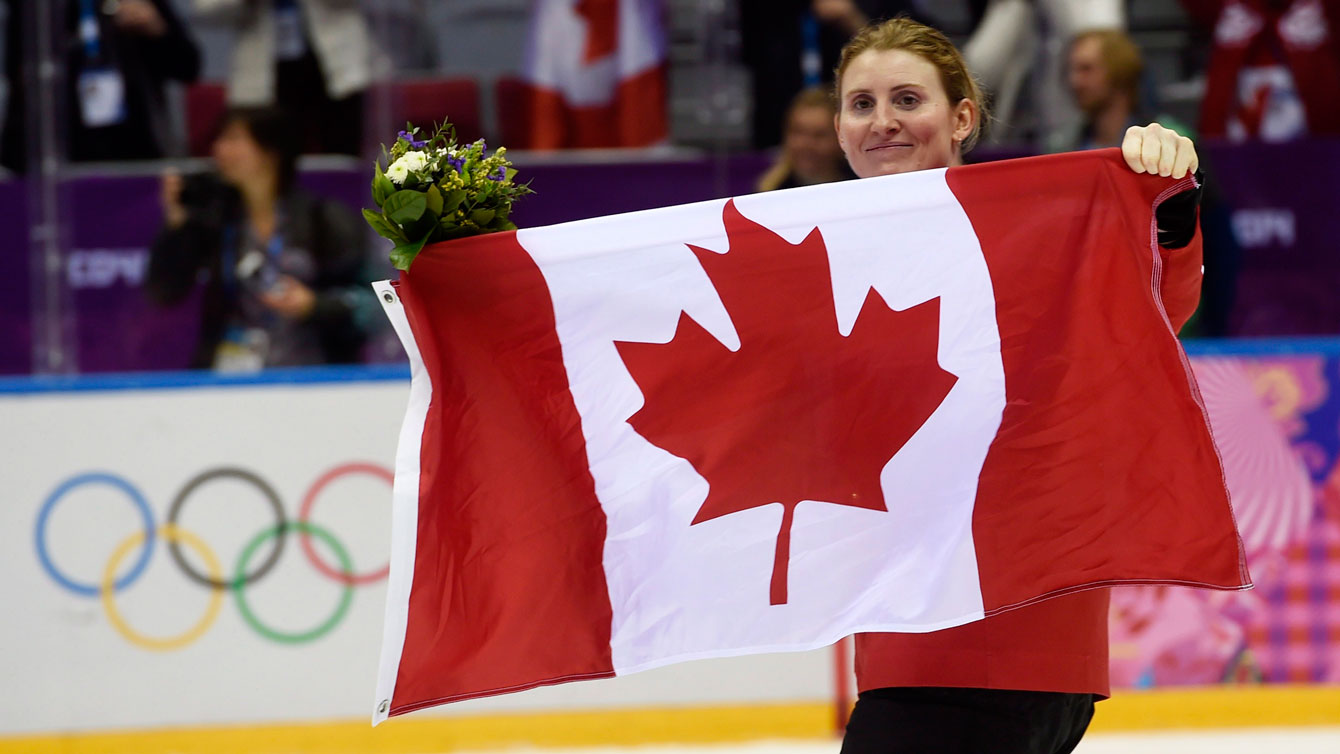 For the second straight Games, Canada swept the gold medals in men's and women's ice hockey. Hayley Wickenheiser, Jayna Hefford and Caroline Ouellette became the first Canadian athletes to win four straight Olympic gold medals. Canada became the first country to win gold in both men's and women's curling at the same Games. Jennifer Jones' rink became the first female curling team to go undefeated at the Games, while Canada won the men's gold for the third straight Games thanks to the Brad Jacobs' rink.
Kaillie Humphries and Heather Moyse also won back-to-back gold medals in the women's two-man bobsleigh event.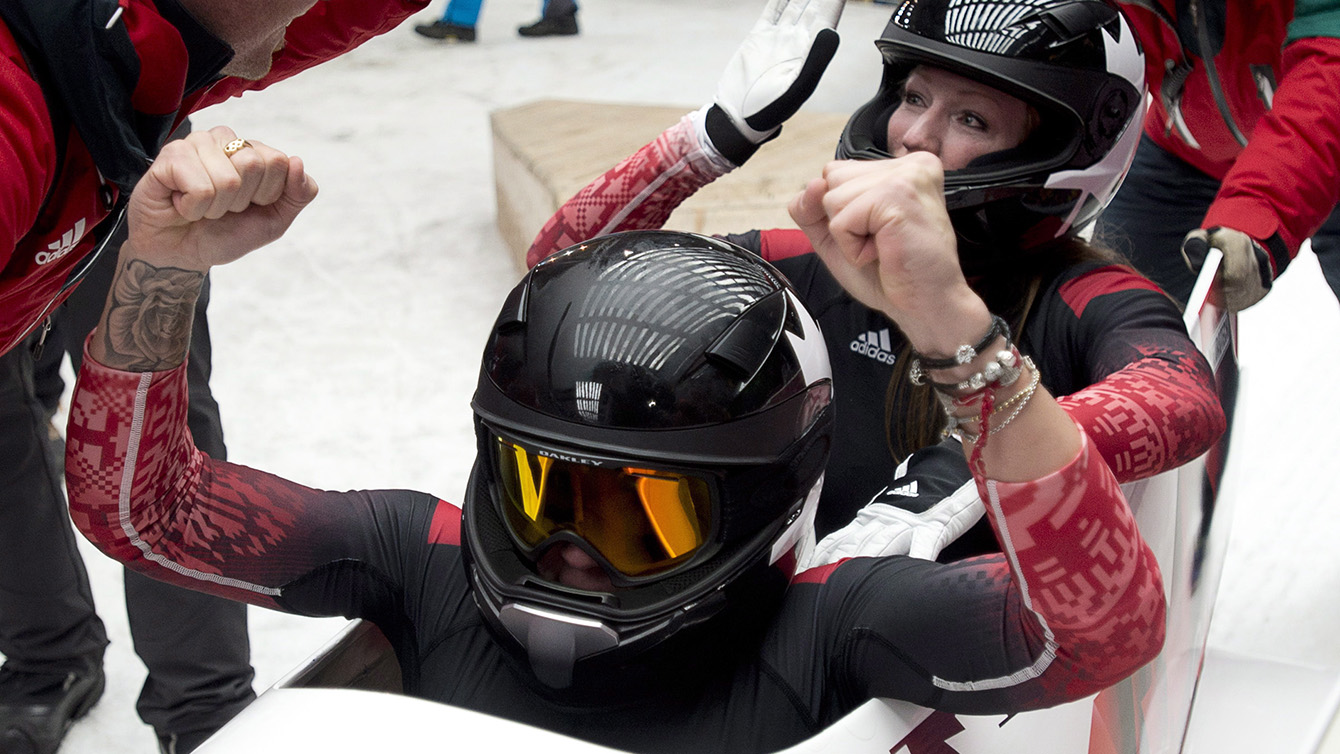 Short track speed skater Charles Hamelin won gold in the 1500m to become just the second Canadian man to win three career Olympic gold medals. Canada won silver in the ladies' 3000m relay, becoming the only country to reach the podium in all seven Games in which the short track event has been featured.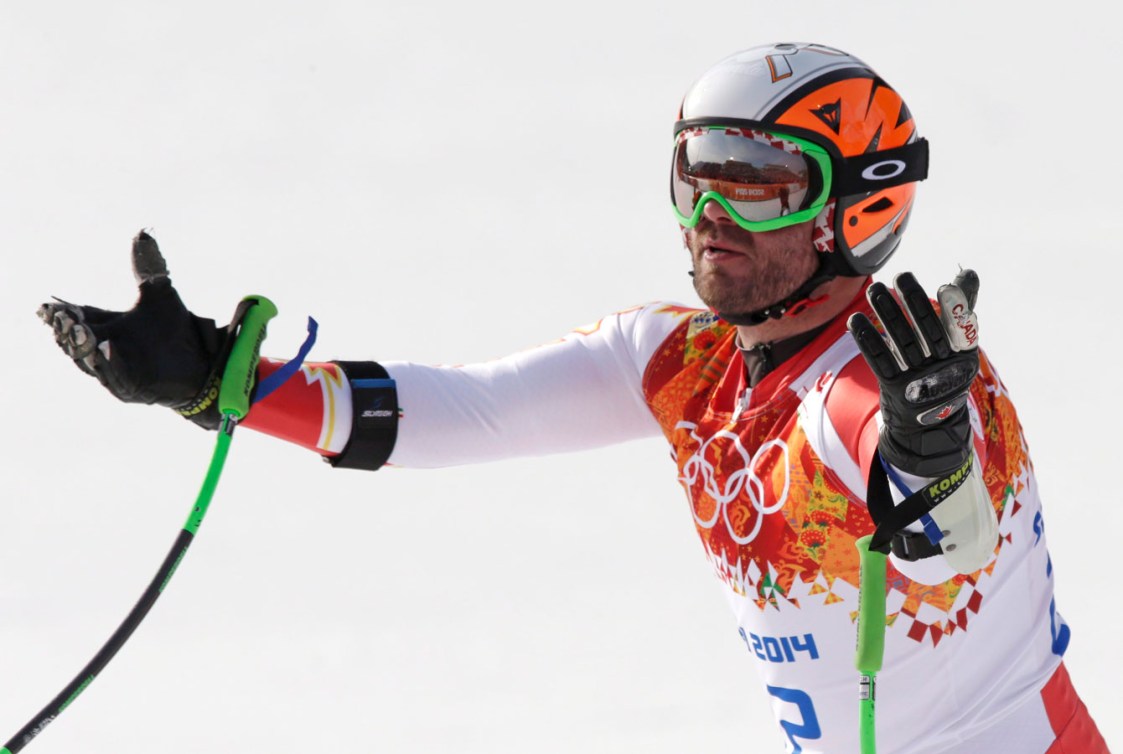 Jan Hudec ended a 20-year Olympic medal drought for Canadian alpine skiing with his bronze medal in the super-G.
Canada's multi medallists were long track speed skater Denny Morrison, whose silver and bronze brought his career total to four medals, as well as figure skaters Patrick Chan, Tessa Virtue and Scott Moir who all won a pair of silvers as the team event made its Olympic debut.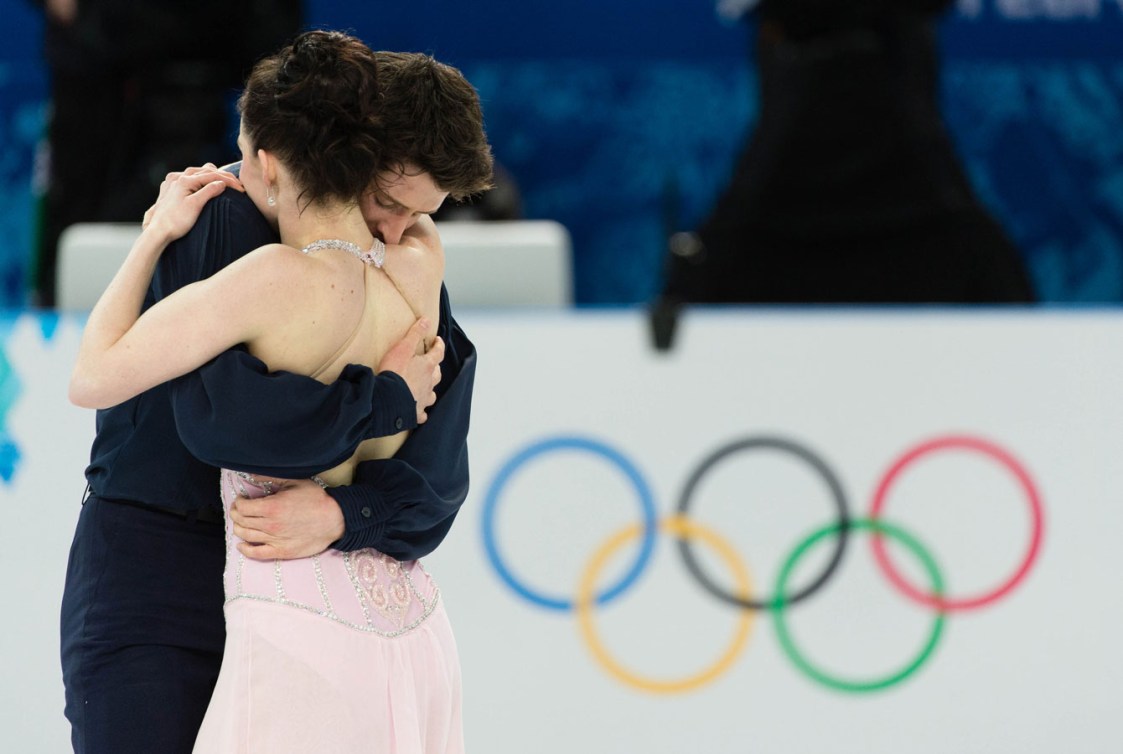 Mike Riddle added a silver in the inaugural Olympic ski halfpipe event while snowboarder Dominique Maltais also won silver for her second career Olympic medal.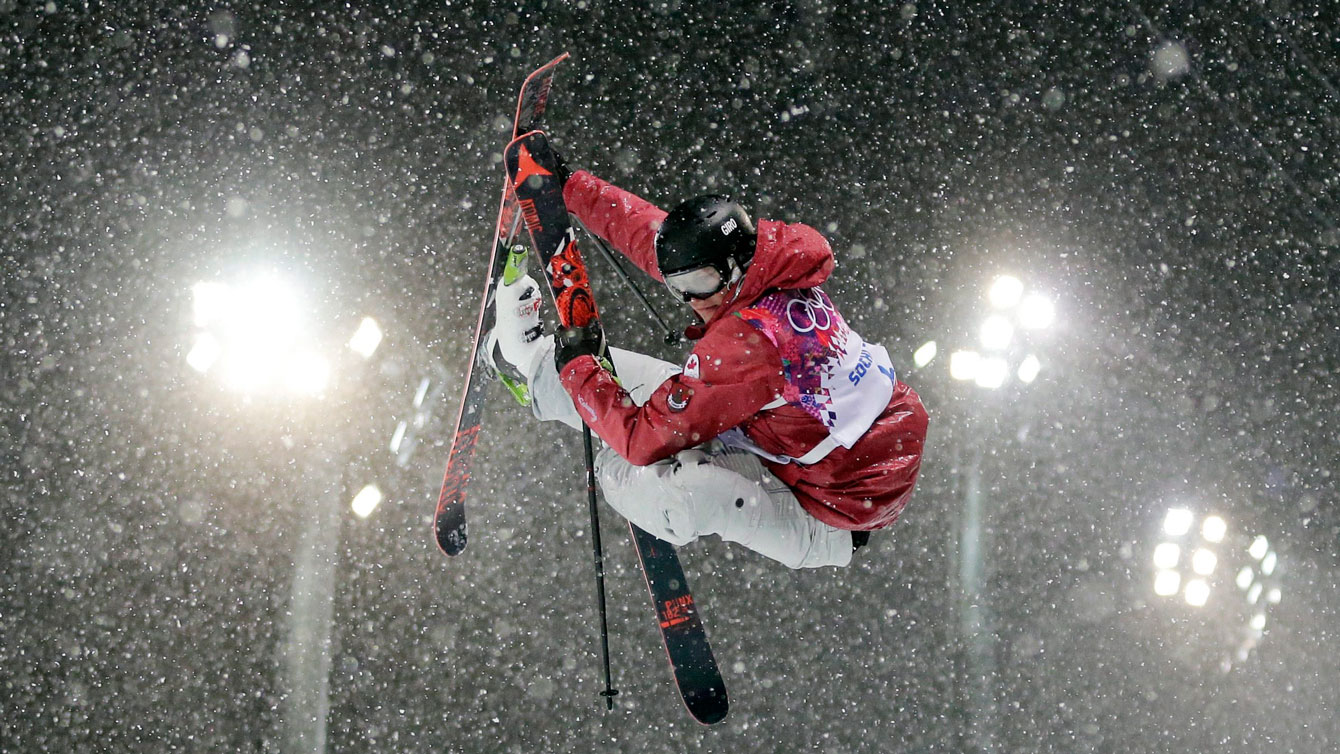 History
It was on July 4, 2007 that Sochi beat PyeongChang, South Korea by four votes for the right to host the XXII Olympic Winter Games, a first for Russia after previously hosting the Games of the XXII Olympiad in Moscow in 1980.
Located approximately 1600km south of Moscow, the greater Sochi area has a population of around 400,000 and lies on the northeast coast of the Black Sea, near the border with Georgia. Sochi is designated as having a humid subtropical climate and therefore has mild winters, with temperatures in February averaging a high of about 10 degrees Celsius and a low of about 3 degrees Celsius at the lower elevations.
Sochi 2014 was hailed as the most compact Winter Games in the history of the Olympic Movement.
Canadian Medallists
| Event | Athlete | Finish | Sport |
| --- | --- | --- | --- |
| Moguls - Women | Justine Dufour-Lapointe | Gold | Freestyle Skiing |
| 1,500m - Men | Charles Hamelin | Gold | Speed Skating - Short Track |
| Moguls - Men | Alex Bilodeau | Gold | Freestyle Skiing |
| Slopestyle - Women | Dara Howell | Gold | Freestyle Skiing |
| 2-man - Women | Kaillie Humphries, Heather Moyse | Gold | Bobsleigh |
| Women | Jennifer Jones, Kaitlyn Lawes, Jill Officer, Dawn McEwen, Kirsten Wall | Gold | Curling |
| Women | Meghan Agosta-Marciano, Rebecca Johnston, Lauriane Rougeau, Gillian Apps, Charline Labonté, Natalie Spooner, Mélodie Daoust, Geneviève Lacasse, Shannon Szabados, Laura Fortino, Jocelyne Larocque, Jenn Wakefield, Jayna Hefford, Meaghan Mikkelson, Catherine Ward, Haley Irwin, Caroline Ouellette, Tara Watchorn, Brianne Jenner, Marie-Philip Poulin, Hayley Wickenheiser | Gold | Ice Hockey |
| Ski Cross - Women | Marielle Thompson | Gold | Freestyle Skiing |
| Men | Brad Jacobs, Ryan Fry, E.J. Harnden, Ryan Harnden, Caleb Flaxey | Gold | Curling |
| Men | Jamie Benn, Duncan Keith, Mike Smith, Patrice Bergeron, Chris Kunitz, Martin St. Louis, Jay Bouwmeester, Roberto Luongo, P. K. Subban, Jeff Carter, Patrick Marleau, John Tavares, Sidney Crosby, Rick Nash, Jonathan Toews, Drew Doughty, Corey Perry, Marc-Édouard Vlasic, Matt Duchene, Alex Pietrangelo, Shea Weber, Ryan Getzlaf, Carey Price, Dan Hamhuis, Patrick Sharp | Gold | Ice Hockey |
| Moguls - Women | Chloé Dufour-Lapointe | Silver | Freestyle Skiing |
| Team Event | Patrick Chan, Kevin Reynolds, Kaetlyn Osmond, Tessa Virtue, Scott Moir, Kirsten Moore-Towers, Dylan Moscovitch, Meagan Duhamel, Eric Radford | Silver | Figure Skating |
| Moguls - Men | Mikaël Kingsbury | Silver | Freestyle Skiing |
| 1,000m - Men | Denny Morrison | Silver | Speed Skating - Long Track |
| Men | Patrick Chan | Silver | Figure Skating |
| Snowboardcross - Women | Dominique Maltais | Silver | Snowboard |
| Ice Dance | Tessa Virtue, Scott Moir | Silver | Figure Skating |
| 3,000m Relay | Marie-Eve Drolet, Jessica Hewitt, Valérie Maltais, Marianne St-Gelais | Silver | Speed Skating - Short Track |
| Halfpipe - Men | Mike Riddle | Silver | Freestyle Skiing |
| Ski Cross - Women | Kelsey Serwa | Silver | Freestyle Skiing |
| Slopestyle - Men | Mark McMorris | Bronze | Snowboard |
| Slopestyle - Women | Kim Lamarre | Bronze | Freestyle Skiing |
| 1,500m - Men | Denny Morrison | Bronze | Speed Skating - Long Track |
| Super-G - Men | Jan Hudec | Bronze | Alpine Skiing |
| 500m - Men | Charle Cournoyer | Bronze | Speed Skating - Short Track |
Teams